'The Suicide Squad' Star Margot Robbie Shares Career Fears: What To Do if You've 'Peaked'
Despite being an Oscar-nominated actor, Margot Robbie has hinted that she still experiences impostor syndrome.
While discussing her latest movie The Suicide Squad, the 31-year-old told Fox News: "I feel like I have peaked and maybe it's all downhill from here."
The Australian star, who first found fame appearing on the soap Neighbours, has already worked with some of the biggest names in Hollywood, including Quentin Tarantino and Martin Scorsese.
The 31-year-old's newest film sees her reprise her role as DC Comics character Harley Quinn, joining forces with a team of convicts to destroy a laboratory holding a secretive experiment.
She stars alongside Idris Elba, Sylvester Stallone and Viola Davis.
Asked about the future of her career, she explained: "This question keeps me up at night.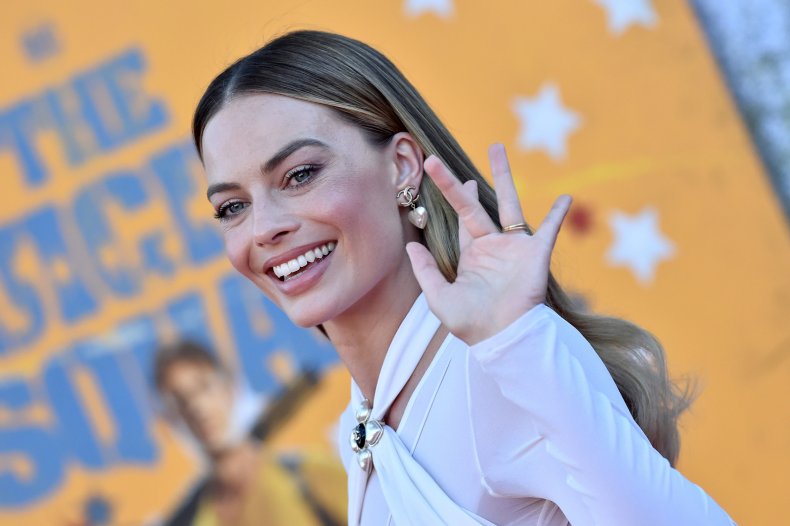 "Maybe I'm at the top and it can't get any better. I hope that's not the case because I still feel like I have a lot to give and there's still a lot of directors I want to work with. And, you know, I'm just going to keep climbing as long as I can."
Managing Director of Cathedral Appointments, Jo Caine, tells Newsweek workplace culture is often the reason women can end up feeling this way.
"It continues to make women feel as if they have a 'sell-by date'. Once they get to a certain age, or hit a lifetime milestone, they believe—because of the evidence around them—that that's where they should stop. And there's not enough support to tell them otherwise."
What Should I Do If I Feel Like My Career Has Peaked?
While many may relate to this feeling of impostor syndrome, Caine says : "I'm not sure you can ever 'peak' in your working life, because the number of opportunities are endless.
"Just because you reach CEO or MD status or become one of the richest paid actors in the world, doesn't mean you've peaked, it means you've reached a goal."
Feeling as if you've peaked in your career is all down to your perspective, as Kathryn Bishop, associate fellow at the Saïd Business School and author of Make Your Own Map, explains.
"It depends how you define your peak. If it's about money and title then maybe, but if it's about learning and contribution, then there's never an end point.
"It may be because you are envisioning your working life as a straight line from the bottom upwards. You see yourself climbing the career ladder until you get to the peak. But in the 21st century, many working lives look very different, particularly for women."
Feeling this way may instead be a sign that you need to find a new challenge, as Caine says: "If you feel like you've got to a point where you've reached the top of one ambition, start working on another."
As conventional career paths have evolved, you could even consider becoming a multi-hyphenate, Bishop suggests, building a portfolio of roles rather than having "a single, all-consuming job."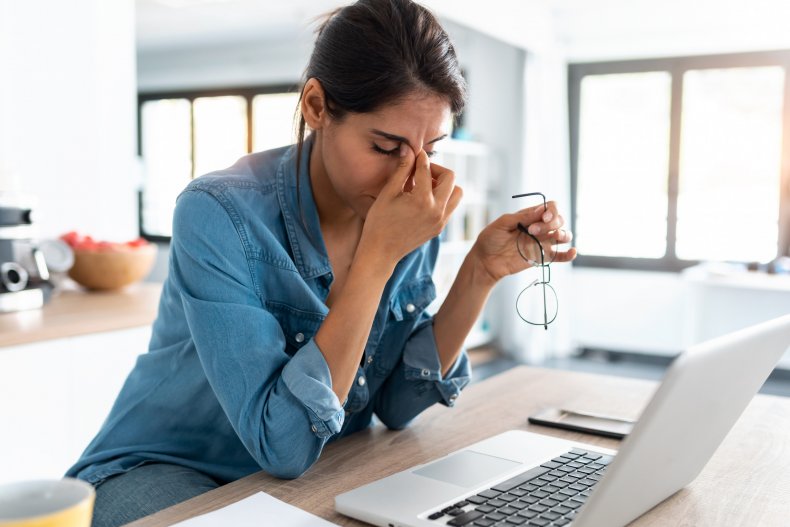 For those in corporate careers, the last 18 months of the pandemic has forced whole industries to reconsider their working practices, but this could present a unique opportunity for workers too.
"Working women in particular, have a moment right now to seize the opportunity to redefine their own working lives and, simultaneously, the way organizations think about career and succession planning," Bishop says.
What Should I Do If I Worry About Work in My Down Time?
Employees currently working from home may have found the lines between company time and personal time becoming increasingly blurred, allowing their work stress to seep into their time away from their desks.
"All of us need to get better at setting boundaries," Bishop says, though she added: "This is easy to say but hard to do."
When it comes to finding ways to separate your work and personal life, Caine recommends starting small.
"Small acts such as turning off notifications on your phone after 5 p.m. or putting an out of office on will help to allow yourself breathing space.
She also suggests taking time to get outside and be in fresh air, but if these acts of self-care aren't working, it's time to talk to your employer.
"Being constantly on is an isolating place to be, and so raising your concerns with your employer can be the starting point to helping resolve whatever issues are going on," Caine adds.
"Whether this is reducing workload, implementing a more flexible way of working or receiving mental health support – there will always be a tangible solution."
What Can Workplaces Do to Stop Women Feeling This Way?
Asked what industries should do to make women feel more comfortable, Caine counters: "I'm not sure that it's so much about making women feel more comfortable, but more about making businesses feel more uncomfortable about the current issues that surround women in the workplace.
"Change never comes out of a place of comfort, so difficult conversations must be had.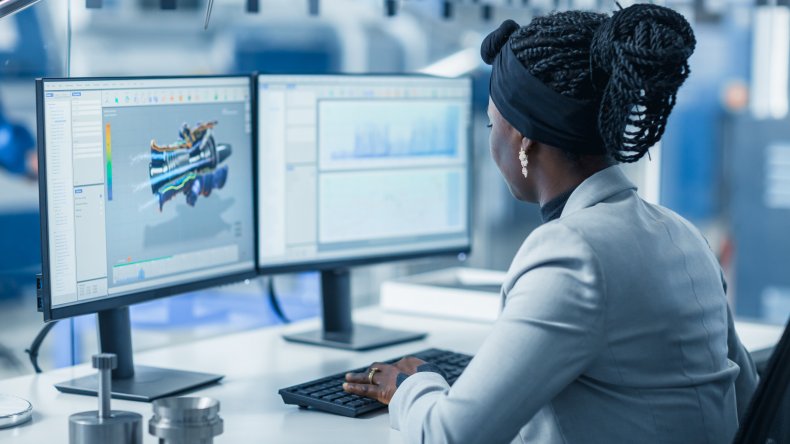 "So many barriers that cause women to find themselves stuck in a job rut are still taboo. From menopause to periods, miscarriages, and caring responsibilities—these are all things that half of the population go through and yet are barely discussed in the workplace.
"Policies must be put in place by companies to quantifiably measure how women are being treated in the workplace—from flexible working to loss policies as well as gender pay gap reporting—if we are to help smash the glass ceiling once and for all."
How Will I Know If It's the Right Time for a Career Pivot?
Sometimes life may give you "weak signals," that it's time for a change, Bishop explains.
These may be the need for more challenges or greater flexibility.
Caine elaborates, adding that once you start experiencing morning dread, it's time to look elsewhere.
"We spend 70 percent of our waking time at work, and so to love what you do is crucial. As soon as the thoughts of potentially moving on begin to creep in, ensure you listen to them.
"If you want to make a bold career move, just go for it. The only person who matters when it comes to your career is you.
"No choice made when it comes to a job is irreversible, even if six months down the line, your bold move isn't all it's cracked up to be—that's ok. At least you can say you tried it and won't live always thinking 'what if.'"