'The Suicide Squad' Was Supposed To Be a Superman Movie, Director James Gunn Reveals
The Suicide Squad are unleashed in the U.S. next week with the movie marking a return to the superhero landscape for James Gunn.
He's taken over the helm for the Suicide Squad's second outing onto the big screen, which arrives in theaters and on HBO Max August 5.
There's a blend of new and returning characters in The Suicide Squad, with Margot Robbie, Viola Davis, Jai Courtney and Joel Kinnaman all reprising their roles while Idris Elba, John Cena, Sylvester Stallone and Peter Capaldi make their DC debuts.
After James Gunn was briefly fired from directing his third Guardians of the Galaxy Marvel movie, Warner Bros. swooped in and offered him work on a DC Comics franchise.
As Gunn tells Newsweek, The Suicide Squad was not their plan A. He said: "First they came to me and said 'Superman, Superman, Superman' and I said 'I don't know.' Then they said 'what about Suicide Squad' and I said 'no.'"
Fortunately for Warner Bros. and DC Comics, Gunn had a change of heart when he started to consider the origins of Suicide Squad and when he realized how much control he'd have over his interpretation.
"Then I thought well let me think about it because I loved the Suicide Squad from the comics. I said 'what do I have to keep from the last movie?' They said 'you don't have to keep anything. You can keep the whole team, you can keep none of the team. We love Margot, we'd love Margot to be involved again but you don't need to keep her. You can start from scratch if you want.'"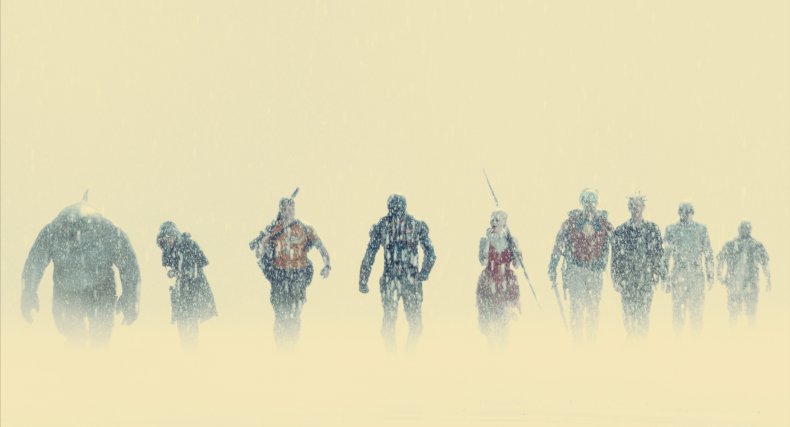 The offer of almost complete autonomy convinced Gunn to take on the project, which led to him becoming the sole writer and director of The Suicide Squad. "It was at that point that I was able to make my own choices which were, you know, keep some of the great casting that David [Ayer] had done with Viola and Jai and Margot and Joel, and be able to take those and sort of mix them in with what my vision for The Suicide Squad would be."
Gunn was offered this project at a time when he'd been fired by Disney while creating Guardians of the Galaxy Vol. 3 for controversial historical tweets. One day after he was announced as the director for The Suicide Squad with Warner Bros., Disney reinstated him onto the Marvel franchise, but Gunn says working on The Suicide Squad helped refresh his perspective on the industry. He says creating this movie helped him to "rediscover" himself "creatively."
"I think I got caught up a little bit with hit movies and making money and all these things and I'm like it's just not worth it to me.
"I only have so many movies in me. I work constantly and if I'm going to do that I really want to do something that I enjoy and telling this story and being as creative as I could, with Warner Bros' complete support behind me to be able to do something that was different for a spectacle film — that's what really excited me. To have those toys to play with but to play with them in a different way to how other people had."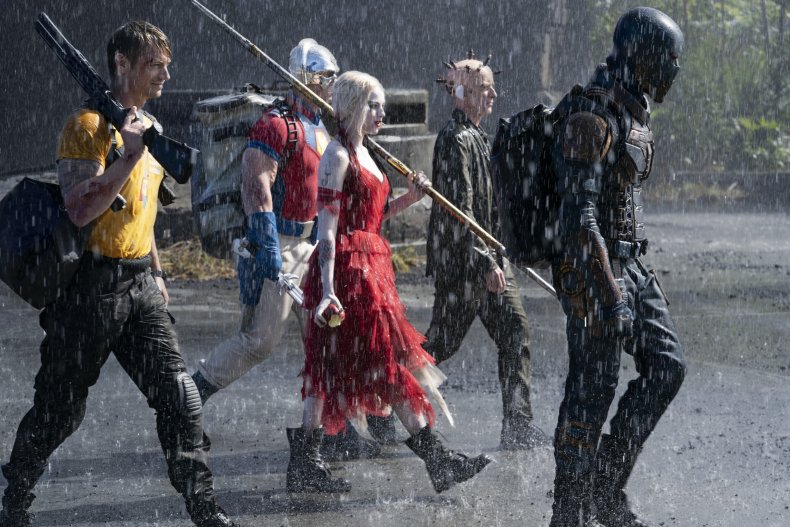 Since he was given free rein to involve whomever he'd like, and tell whichever story he'd like, Gunn thinks he could have been even more outlandish.
He said: "I think I could have come in with Bat Mite and Bat Hound and Man-Bat, and have them be the Suicide Squad and they probably would have been OK with it, as long as I would have been cohesive when I gave the pitch."
Eventually Gunn settled on the version coming to cinemas and HBO Max soon.
The Suicide Squad boasts a massive cast list with the likes of Taika Waititi, Pete Davidson, Michael Rooker, Flula Borg, Alice Braga, David Dastmalchian, Daniela Melchior and Nathan Fillion also appearing alongside the aforementioned stars.
The Suicide Squad is out in the U.S. on August 5, 2021.