Why Are Suicide Rates Rising Everywhere in U.S. Except Nevada?
Suicide rates in nearly every state in the U.S. have spiked by 30 percent since 1999, according to a new report by the Centers for Disease Control and Prevention (CDC). The one state that didn't see a spike? Nevada, where according to the CDC, the rate actually decreased—if only by less than 1 percent.
The latest report, released Thursday, found that 45,000 people died by suicide in 2018. States like Idaho, Montana, Kansas, Oklahoma, Minnesota, and North and South Dakota have had the greatest increases: 38 to 58 percent.
Suicide is the 10th leading cause of death in the country, according to the report. The release of the CDC report comes after the two high-profile deaths: fashion designer Kate Spade and star chef Anthony Bourdain. Spade was found dead in her New York apartment of an apparent suicide on Tuesday. Bourdain's death was also confirmed to be a suicide after his friend and fellow celebrity chef Eric Ripert found him unresponsive in his hotel room in France.
Misty Vaughan Allen, a suicide-prevention coordinator at the Nevada Department of Health and Human Services (DHHS), told Newsweek that the department's work with the Nevada Coalition for Suicide Prevention has helped lower the rate of suicide in the state.
"I think remaining steady is something to be recognized, but we can't celebrate that," said Allen. "But something is working.... To remain steady, we and our communities are working very hard for prevention."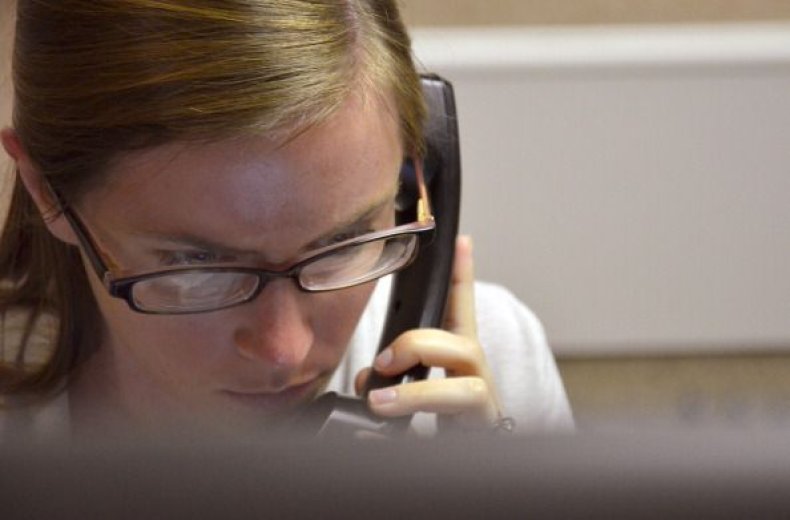 Allen, who has been at the department since 1998, said the state had the highest suicide rate in the nation when she started her work.
She told Newsweek that keeping the conversation going about suicide prevention in communities and having a close relationship with other suicide-prevention centers is helping further their work.
"We have always felt suicide prevention is everyone's business," Allen said.
According to the Nevada DHHS statistics, 57 percent of suicides are carried out with a firearm. Suicides by firearms have decreased in the state, from 54 percent in 2014 to 51 percent in 2016.
Despite the steadiness of the suicide rate in the state, Allen says there is a lot of work to do. The state's senior rate of suicide is still nearly double that of the rest of the United States according to a 2018 report by the United Health Foundation.
"We are highly aware we still have high rates, but we will never give up. We have to change culture around mental health, giving help and support," said Allen. "The more we can do that, the safer our families and communities will be."
If you have thoughts of suicide, confidential help is available for free at the National Suicide Prevention Lifeline. Call 1-800-273-8255. The line is available 24 hours a day, every day.