Katie Stubblefield does not remember the day she tried to take her own life with a gunshot to the head more than four years ago.
Nor does she remember the difficult months that followed as doctors desperately worked to save her life after the March 2014 incident that left her unable to chew, swallow or breathe on her own.
But years later, the 21-year-old says she believes she has been given a "second chance at life" after becoming the youngest person in the United States to receive a face transplant.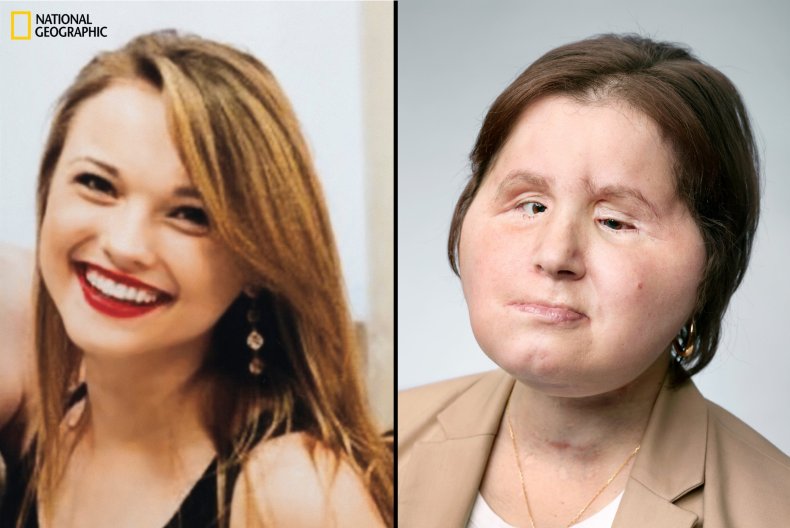 Stubblefield's story is the focus of a new National Geographic documentary, and her journey after attempting suicide will also be the cover story in a National Geographic edition guest-edited by broadcaster Katie Piper in September.
Stubblefield told the magazine about moving at age 16 with her family to Kentucky and then to Oxford, Mississippi, a year later, where she suffered serious health issues.
According to the magazine, Stubblefield fell in love with a boy at her new high school who provided support during her health difficulties, which led to her having both her appendix and gallbladder removed.
But when she discovered texts from another girl on her boyfriend's phone, the relationship fell apart. The teenager had also been dealing with difficulties at home with both of her parents, who worked as teachers at her school but lost their jobs.
The teenager, who was 18 by that time, went to her brother's home, where she picked up his hunting rifle, took it to the bathroom and shot herself.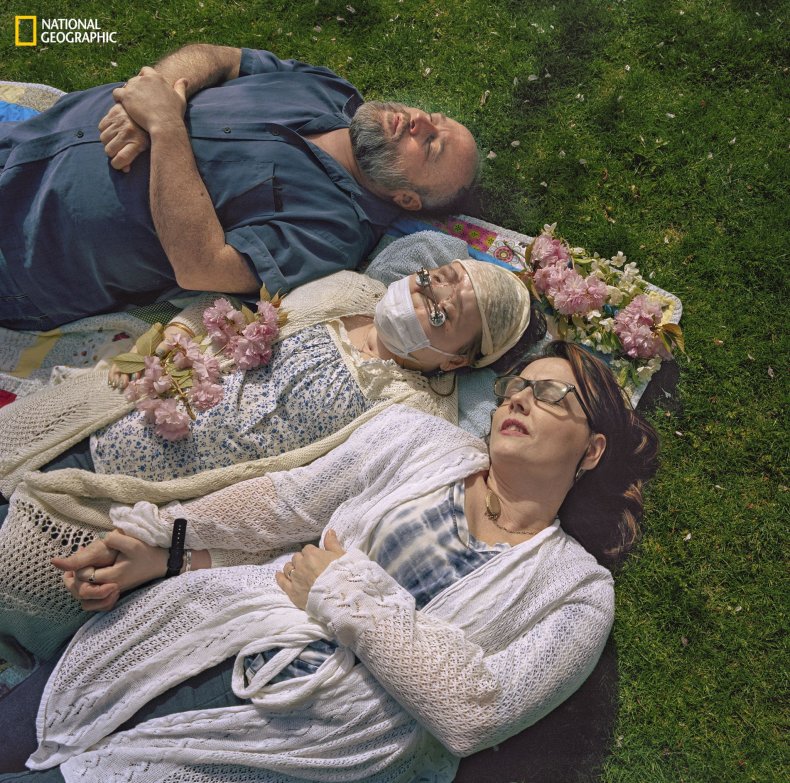 Recalling the incident, Stubblefield's brother, Robert, told National Geographic how he kicked down the bathroom door and saw that his sister's face was "gone," with her body covered in blood.
Brian Gastman, the first clinic doctor to see Stubblefield, told National Geographic that her case was one of the worst face traumas he had ever seen.
"Her brain was basically exposed, and, I mean, we're talking seizures and infections and all kinds of problems," he said. "Forget the face transplant; we're talking about just being alive."
Somehow, Stubblefield survived the incident, but it would be years before she would have what she could finally call a face.
On May 4, 2017, after a three-year wait for a donor and 31 hours in surgery, Stubblefield underwent a full-face transplant performed by a medical team at the Cleveland Clinic in Ohio.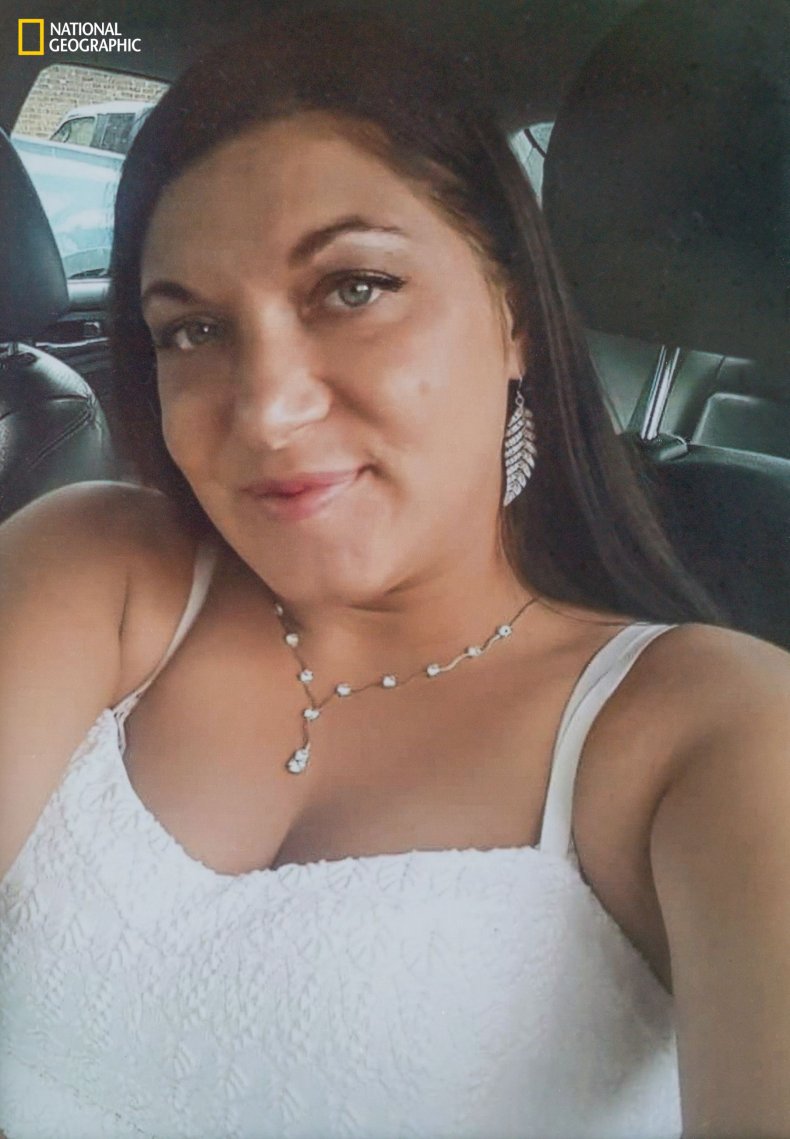 Stubblefield became the youngest person to receive a full face transplant and is the 40th person in the world known to have received such a procedure.
Her new face was donated by a 31-year-old woman named Adrea Schneider, who had recently died and was a registered organ donor. Her heart, lungs, liver and kidneys were also donated to others in need.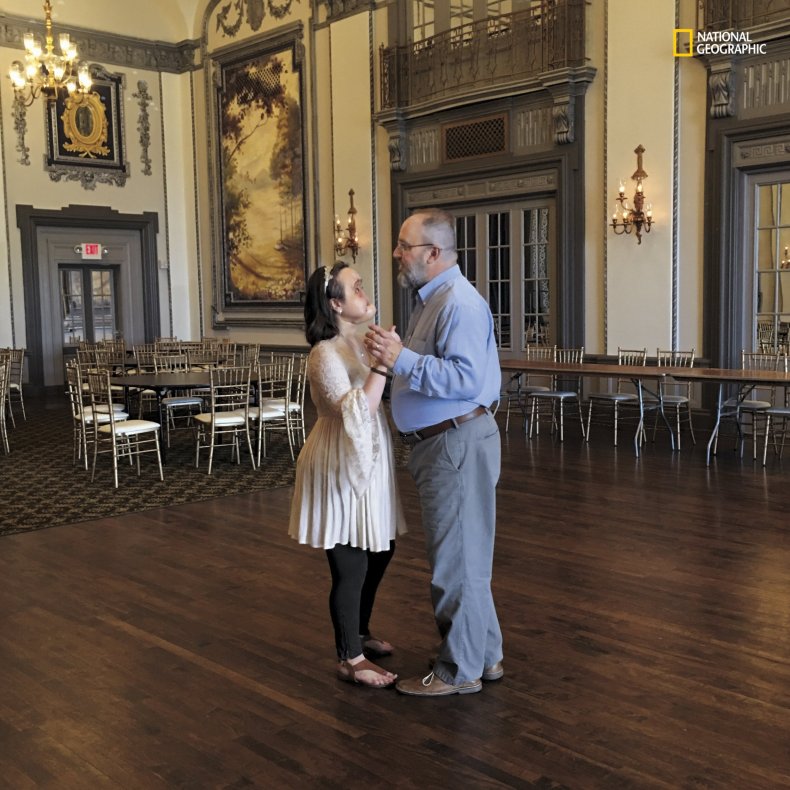 The surgery was paid for by the U.S. Department of Defense through the Armed Forces Institute of Regenerative Medicine, which seeks to improve treatment for service members who suffer similar injuries.
While Stubblefield has had to undergo a number of surgeries to adjust the transplant since the 2017 procedure and will likely have to undergo more, she has already been able to regain some function in her face, such as being able to close her eyes, eat food and wrinkle her nose.
Despite her difficult journey, Stubblefield said she is excited to be at the "beginning of another chapter."
If you have thoughts of suicide, confidential help is available for free at the National Suicide Prevention Lifeline. Call 1-800-273-8255. The line is available 24 hours every day. If someone you know appears to be contemplating suicide, visit Bethe1To.com for assistance.​