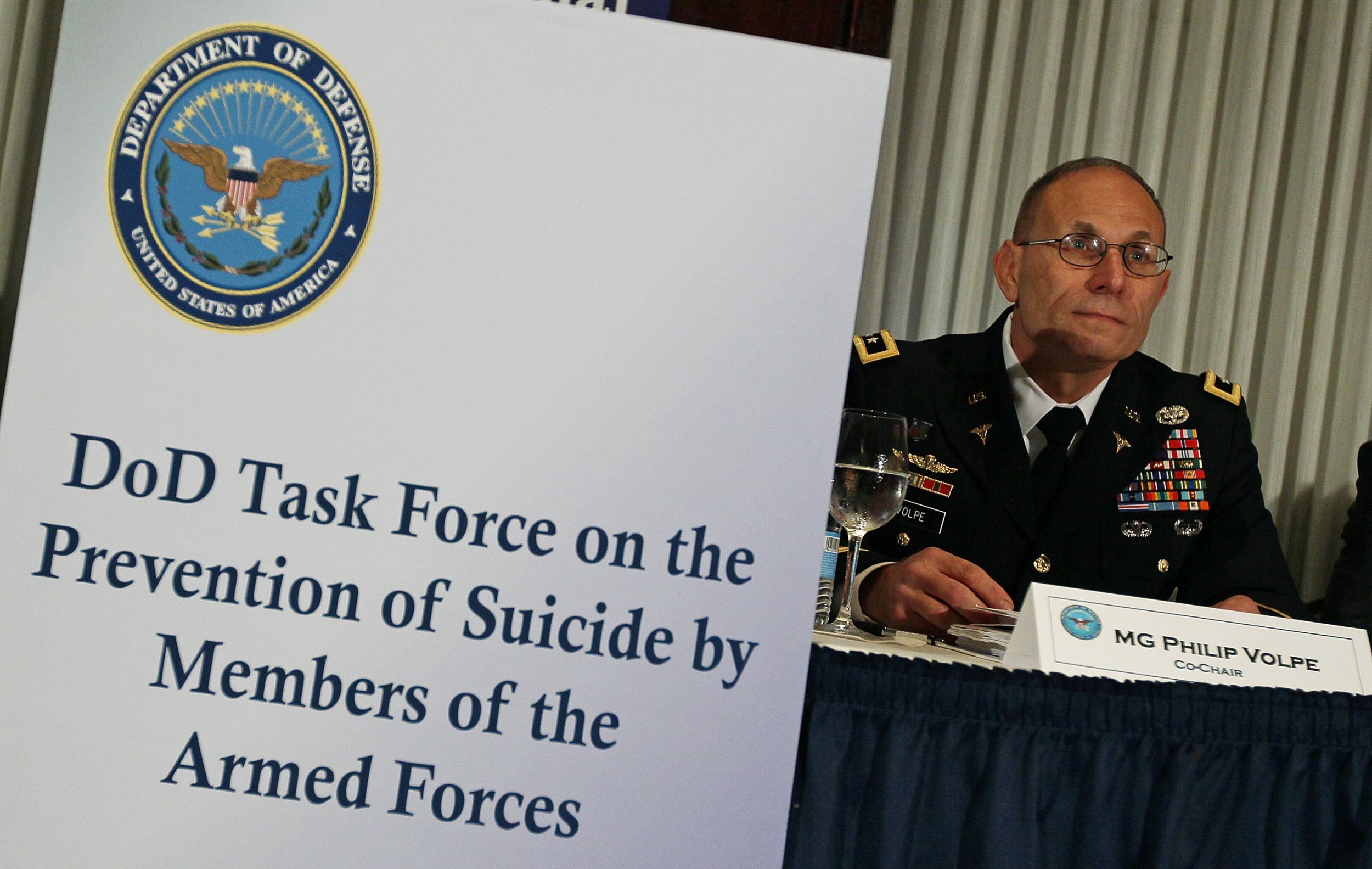 In 2018, suicides tripled among active duty military personnel assigned to the Army, Marine Corps, Navy and Air Force, according to a CNN report published Saturday.
Known as US Special Operations Command, the disturbing increase from eight cases in 2017 to 22 deaths by suicide in 2018 remains unexplained.
SOCOM, based in Tampa, Florida, oversees some of the military's most highly trained and effective fighting forces, such as the Army's Delta Force and the Navy's SEAL Team Six.
Military officials told CNN the surge in SOCOM suicides comes as the Marine Corps and Navy are experiencing 10-year highs in the number of suicide deaths.
Training and awareness are vital, said officials, who reportedly tend to correlate suicides to substance abuse, personal relationship issues or financial problems.
However, several officials across the military's services said they have not seen a correlation between combat experiences and suicide.
"We continue to leverage every resource available to ensure our people are mentally, emotionally, spiritually and physically prepared for the demanding tasks of war," Gen. Tony Thomas, a four-star head of SOCOM told CNN via email. "We are combating this scourge across the Department of Defense. We are keenly focused on preventing suicides."
Thomas maintains the command wants to publicly acknowledge the problem to address root causes of suicide and help avoid the stigma of not speaking up.
The SOCOM forces number 70,000 troops, often assigned to several overseas combat deployments.
Training troops how to recognize warning signs in fellow troops and themselves is extremely important.
"Key to this approach is promoting healthy, productive behaviors through engaged, compassionate leadership, and personally engaging in positive cognitive processes," said SOCOM spokesman Kenneth McGraw. Working with family members is also vital, because family members are often the first to see a change in behavior when a soldier returns from deployment.
"The training we have developed is intended to teach skills that help participants recognize inflexible, rigid thought patterns and to substitute those patterns of thinking with more adaptable thoughts," said McGraw.
Based on cognitive behavior therapy, the specific training is designed to provide benefit to any participant regardless of their risk for suicide, said officials, who are working with researchers to refine training.
In 2012, SOCOM recorded 23 cases of suicide – the same year it began tracking them. In 2016, it recorded 15 cases and in 2017, there were eight until the number of suicides increased alarmingly to the 22 deaths in 2018.
If you or a loved one is showing possible signs of suicide risk, the following resources are available:
The National Suicide Prevention Lifeline: 1-800-273-TALK (8255). A free, 24/7 confidential service that can provide people in suicidal crisis or emotional distress, or those around them, with support, information, and local resources.
The Veterans Crisis Line and Military Crisis Line: 1-800-273-8255, press 1.
The Veterans Crisis Line and Military Crisis Line connect veterans and service members in crisis and their families and friends with qualified, caring US Department of Veterans Affairs responders through a confidential toll-free hotline, online chat or text.
Crisis Text Line :741-741. This free text-message service provides 24/7 support to those in crisis. Text 741-741 to connect with a trained crisis counselor immediately.