Newsweek
Sujay Nelson, Chief Information Officer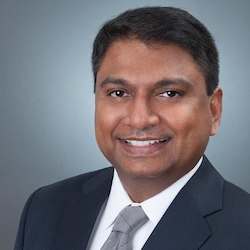 Sujay Nelson has a strong background in leveraging technology to support growth and leading digital transformations of organizations.
Nelson is responsible for Newsweek's global technology operations, including the utilization of big data solutions to support trustworthy journalism. Nelson works closely with the newsroom to help create products that leverage technologies aimed to delight viewers, while helping improve writer performance by providing targeted data and analysis.
Nelson is a strategic technology leader with proven success in leading enterprise IT operations, systems development lifecycles, data management, and launching technology programs that safeguards data, streamlines operations, drives innovation, and advances business strategy. Nelson is highly experienced in directing cross-functional teams in the design and integration of leading-edge technology solutions; he possesses an ability to mentor, lead, and develop direct and non-direct reports to achieve their full potential to build a cohesive culture while boosting employee morale.
Before joining Newsweek, Nelson worked at multiple Fortune 500 companies as a technology leader, building and leading technology teams with significant operating scale and complexity. Nelson played a key role in enabling organizations, transforming digital operations, and opening significant opportunities for growth in multiple industries.
Nelson's current focus is on the whole gamut of digital technologies encompassing big data, data science, machine learning, artificial intelligence, and Web3.
Nelson has a degree in engineering (electronics), a postgraduate qualification in finance, and certifications in data science and machine learning.