K-Pop Singer Sulli, Who Spoke Out Against Cyberbullies, Dead at 25
K-pop singer Sulli has been found dead at the age of 25.
Sulli, real name Choi Jin-ri, was discovered at a house in Seongnam, in the Gyeonggi province, on Monday, reports Korean news agency Yonhap.
Local police said Sulli was found by her agent at the residence at 3:21 p.m. local time. Police believe that the singer may have died by suicide, according to Yonhap. The Korea Herald reports that the agent visited Sulli's house on Monday after becoming concerned he couldn't reach her following their last phone conversation on Sunday evening.
"Choi seemed to have lived alone in the house. It seems that she took her own life but we are also looking into other possibilities," a police official said.
Sulli's talent management agency SM Entertainment said on Monday that it was in a "state of grief" over the news.
"We are sorry to tell everyone the sorrowful and sad news. Sulli has left us. We cannot believe the situation and we are simply in a state of grief," the company said in a statement.
"Please refrain from spreading speculative articles or rumors in respect of the bereaved's family who are saddened by the sudden tragedy. We express our deepest condolences to the deceased, who went on their final path."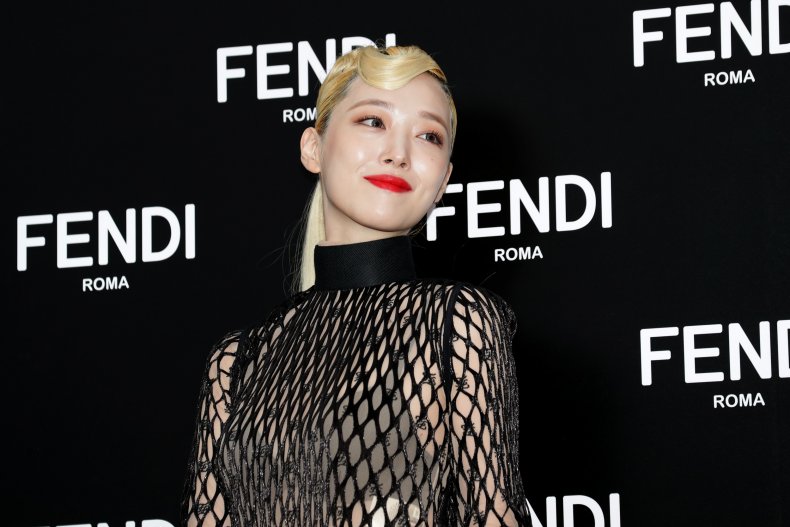 K-pop singer Sulli found dead
Sulli was born in Busan, South Korea, and first gained notoriety in 2005 as an actress in the television drama Ballad of Seodong.
In 2009, Sulli became a member of the K-pop girl band f(x), which was put together by SM Entertainment.
In July 2014, Sulli took an extended break from f(x) and the entertainment industry entirely after suffering from "stress-related stomach pains," which SM Entertainment attributed to rumors about her personal life circulating online.
"We regret to give f(x) fans this kind of news but ask for continuous support and love for f(x)," said SM Entertainment at the time.
"Because she is suffering physically from her ailments and mentally from the malicious and untrue rumors that are spreading about her, Sulli has requested that she take a break from all entertainment activities. After careful consideration, the agency has decided to minimize activities and give her a break in respect for her wishes and to protect our artists."
Sulli left f(x) in August 2015 and had recently been pursuing a solo career.
Last year, Sulli featured on the song "Dayfly" but South Korean singer Dean. In June, she released her own solo song, "Goblin."
Sulli hosted TV show on cyberbullying
In June, Sulli became one of four co-hosts of South Korean variety program The Night of Hate Comments, in which celebrity guests are invited to discuss mean comments posted about them on social media and respond.
The show, which airs on JTBC2, is co-hosted by Shin Dong-yup, Kim Sook and Kim Jong-min.
On the first episode of Night of Hate Comments, Sulli and her co-hosts addressed malicious comments about themselves. Sulli said she wished people could accept that people can be different and noted that "there are so many unique types of people in this country with so much talent and I feel like they're wasting it by putting their energy into critiquing others like this online."
Responding to a mean-spirited message that she used drugs saying, Sulli said: "I don't commit any crimes." Sulli also reacted to a social media message criticizing her for not wearing a bra. She said, "It's because I feel comfortable that way ... not wearing a bra looks more natural and prettier" and "bras are like accessories to me."
Before her death, Sulli had, in the past, dealt with her fair share of negativity on social media—particularly on Instagram, where she has six million followers.
The website Aju Business Daily reported in 2016 that Sulli's posts on the platform were often met with criticism, including claims that she was sexualizing minors and some users likening her to the Vladimir Nabokov character Lolita. "Stop saying Lolita, Lolita. Go pester somewhere else, and just look at my pretty face," Sulli reportedly replied to one critic on Instagram.
Fans mourn Sulli
On Twitter on Monday, fans mourned Sulli's death.
"Condolences to Sulli's family and friends and our dear angel may you rest in peace. Youve occupied a part of our hearts and youll never be forgotten," said one fan.
"Youre just an angel who wanted to go back home and I hope you wont feel pain anymore and only the outmost happiness. We love you."
Another fan said: "Hearing the news that Sulli has left us, is heartbreaking. She's been smiling and fighting her way through her struggles. May she rest in eternal peace."
"rest in peace sulli, heaven gained another angel today, know that we love and miss you so much," said another Twitter user.
See more tributes below:
If you have thoughts of suicide, confidential help is available for free at the National Suicide Prevention Lifeline. Call 1-800-273-8255. The line is available 24 hours, every day.
This article has been updated with additional details.
Additional reporting by Soo Kim.