Pilot 'Sully' Tells Voters to Reject Trump for His 'Contempt' for Veterans in Atlantic Story
The Air Force veteran who won global renown for landing a jetliner on the Hudson River after it was disabled by a bird strike, has urged Americans not to vote for Donald Trump following a report that the president had disparaged U.S. soldiers who had fought in WW1.
In January 2009, U.S. Airways flight 1549 struck a flock of geese while departing New York's LaGuardia Airport. Thanks to the quick thinking of pilot Chesley "Sully" Sullenberger III, all 155 people on board survived. Dubbed the "Miracle on the Hudson", the incident was made into a Hollywood film starring Tom Hanks.
In a series of tweets, Sullenberger took aim at Trump following a report in The Atlantic citing anonymous sources, which said that in 2018 during a visit to France, the president had described marines who died in WW1 and buried in the Aisne-Marne American Cemetery as "suckers" and "losers."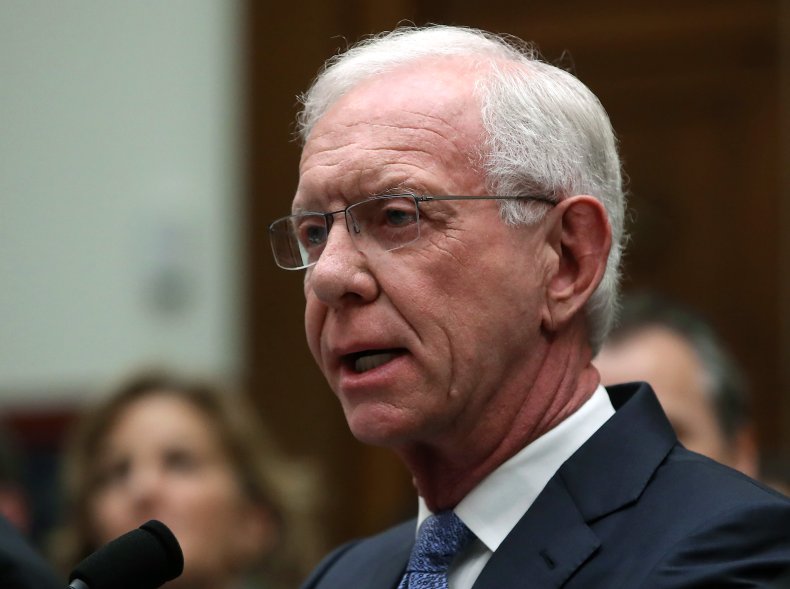 The report also said he did not want wounded soldiers in a military parade because "no one wants to see that." Trump and the White House have rejected the story as false.
In a twitter thread on Friday evening, Sullenberger said that both he and his father had volunteered for service during wartime, and that he believed "serving a cause greater than oneself is the highest calling, whether in the military or in civilian life."
"It is time to call out egregious behavior for what it is," he wrote, "for the first time in American history, a president has repeatedly shown utter and vulgar contempt and disrespect for those who have served and died serving our country.
"We owe it not only to those who have served and sacrificed for our nation, but to ourselves and to succeeding generations to vote him out," he added, ending the thread which had been liked and shared thousands of times. Newsweek has contacted the White House for comment.
Trump's alleged comments sparked a stern response from Democratic presidential candidate, Joe Biden, whom Sullenberger has endorsed. Major General Paul Eaton, who commanded troops in Iraq, has also called on Americans to vote against Trump.
Parts of the The Atlantic story were confirmed by Fox News correspondent Jennifer Griffin, although she could not confirm the claim Trump had used the words "losers" and "suckers" to describe WW1 veterans. Trump tweeted that Griffin "should be fired for this kind of reporting."
White House spokesperson Alyssa Farah told The Atlantic the story has "no basis in fact" and pointed to the president's move to increase military spending, supporting military spouses and increasing troops' pay.
"This report is false. President Trump holds the military in the highest regard," Farah said.