Expected Influx of Migrants to French Port of Calais Sparks Concern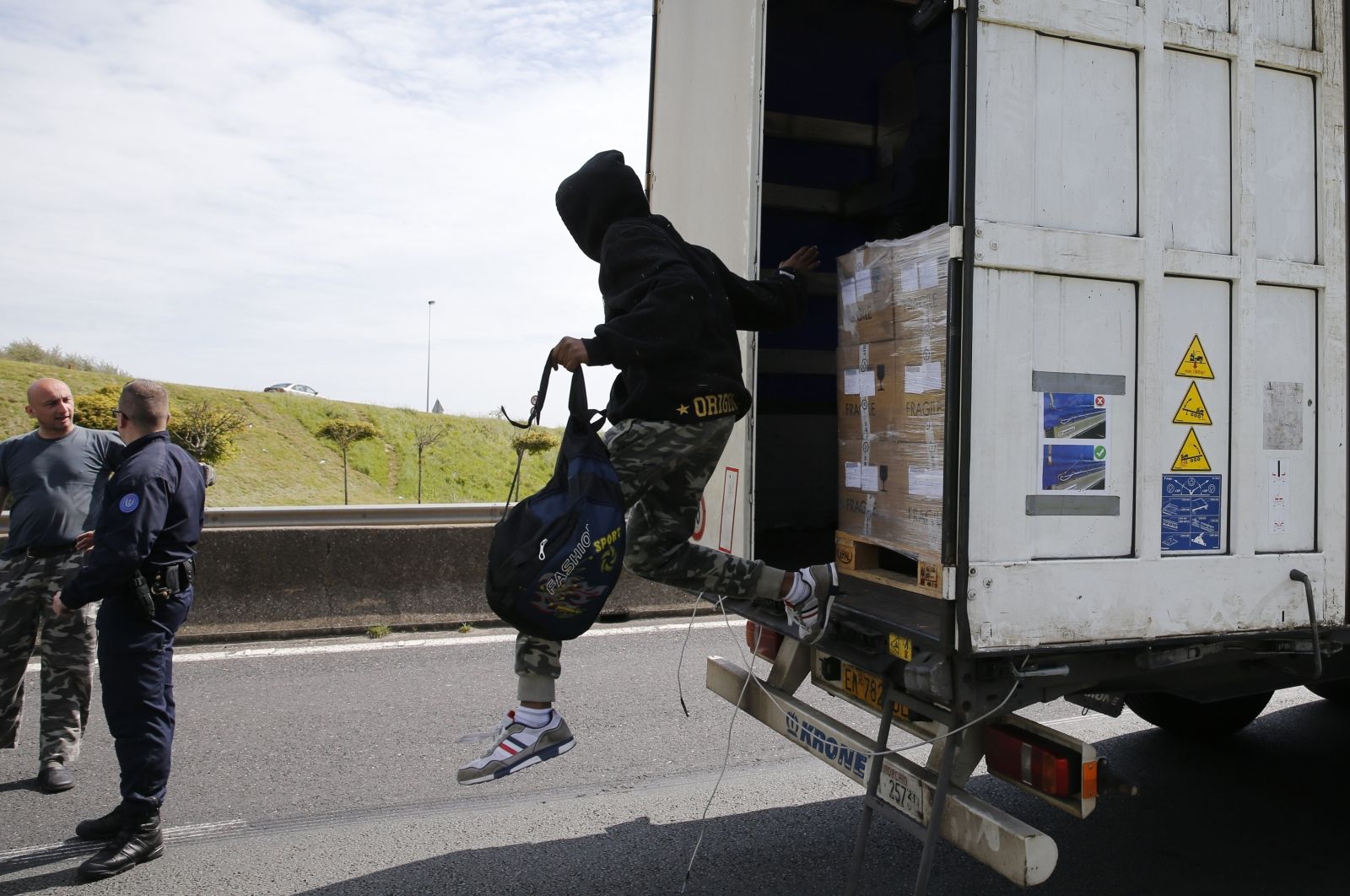 An anticipated influx of thousands of extra migrants to the French port town of Calais this summer, is leaving officials, lorry drivers and charities feeling the pressure.
There are already thought to be 3,000 immigrants living in makeshift camps at Calais, in what has become known as The Jungle, and that figure is expected to greatly increase in the coming months.
Border Force and the French authorities prevented more than 39,000 attempts to cross the Channel illegally in 2014/15 — more than double the number prevented the previous year.
French police said recently that they have detained over 18,000 migrants in Calais trying to reach the U.K. illegally so far this year, double the amount detained during the same period last year.
Giles Debove, a spokesperson for the French police union told the BBC that police in Calais now "fear the worst" and expect a four-fold increase in numbers of migrants over the summer period.
Maya Konforti, who works for L'Auberge des Migrants, a migrant aid group based in Calais, told Newsweek that the numbers of migrants arriving in Calais are "definitely climbing", and she anticipates another 5,000-6,000 arriving before August, due to the better weather conditions making the Mediterranean crossing easier to navigate.
According to Konforti, migrants are queuing for close to three hours to receive a single meal each day, and charities are running out of tents. There are also no lights or lavatories. "The living conditions are treacherous in Calais", she says. "It is already a catastrophe."
She also says that there have been incidents of violence amongst the migrants. Last week this led to a fire, which resulted in 50 tents being burned down, leaving 200 people with nowhere to sleep.
Konforti anticipates that fighting will escalate as more migrants continue to arrive and the competition for food and tents increase.
The fire also led to the French firemen's union writing a letter to to the government explaining that the situation was too difficult for the emergency services to do their job, due to lack of lights and streets to enable them to put out the fire.
The increasing numbers of migrants is also presenting a problem for lorry drivers travelling to the U.K. via Calais. Natalie Chapman, head of policy for the U.K. Freight Transport Association, acknowledges that the problem is growing. "It's a crisis now, and in the last few months it's been getting worse. People are taking more and more desperate measures to get aboard trucks."
Chapman explains that vehicles are being surrounded, and some migrants force vehicles to stop in order to attempt to board the vehicles. She also says that others carry knives in order to slash lorries open. There have been cases of lorry loads full of produce having to be binned upon arrival in the U.K., as evidence of having a stowaway among the produce can constitute food contamination by some companies, according to Chapman.
Lorry drivers face fines of up to £2,000, or $3,100 per illegal immigrant found on their lorry. This sum can be reduced if the driver proves the vehicle was locked or secured, but Chapman explains that drivers feel like "unpaid, border force officials, they feel very unsupported."
It is an issue that affects U.K. drivers, but also those from other European countries. Renée Reijers, a spokesperson for Transport en Logistiek Nederland (TLN), a Dutch federation representing the interests of road haulage companies, say that more drivers are complaining the situation is becoming increasingly dangerous, even saying she has heard stories of trucks being forced off the road on the approach to Calais by migrants eager to climb on.
According to the TLN, the haulage sector is being seriously affected by the problem of stowaways in Calais, with hauliers having to spend tens of thousands of euros as a result of damage to vehicles and loads, delays and unjustified fines caused by illegal immigrants attempting to get across the Channel.
A Home Office spokesperson said that the French government are responsible for things that happen in the country. "The maintenance of law and order on French soil is the responsibility of the French government. HM government has, however, made significant investment in ports in Northern France and Belgium to improve security and infrastructure, which includes a £2m upgrade of detection technology, a £1m extension of dog searching capacity and an additional £12m has been committed to reinforce security at the juxtaposed ports.
"We are also working to address the wider problem of illegal migration by increasing joint intelligence work with the French to target the organised crime gangs behind people smuggling."