2018 Summer Movies List: Release Dates for Deadpool 2, Jurassic World: Fallen Kingdom, and More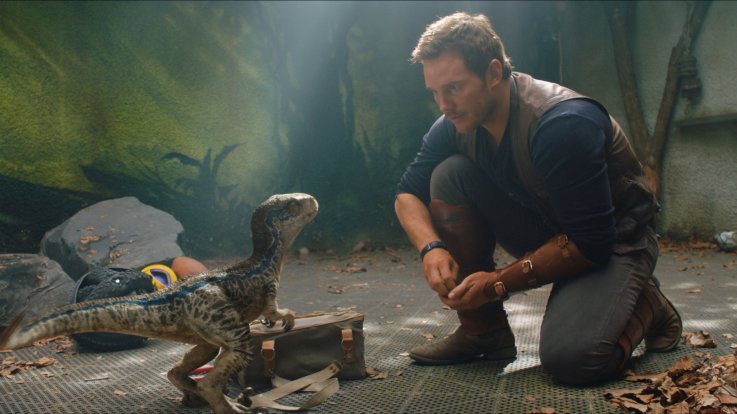 The red-hot summer movie season is upon us, and it's shaping up to be a good one (especially for sequels). From huge blockbusters to indie gems, this summer season offers up something for everyone.
Perhaps the most anticipated film this summer is Solo: A Star Wars Story, to be released May 25. A prequel focused on the early ears of Hans Solo, it stars Aiden Ehrenreich as Solo, with Thandie Newton, Woody Harrelson, Jon Favreau, and Donald Glover rounding out the cast. Oh yeah, and Oscar-winning director Ron Howard directed it, so like, expect to feel all the forces with this one.
Other noteworthy blockbusters this summer include Ryan Reynolds in Deadpool 2, Sandra Bullock, Cate Blanchett, and so many more in Ocean's 8, Chris Pratt and Bryce Dallas Howard in Jurassic World: Fallen Kingdom, Paul Rudd in Ant-Man and the Wasp, Meryl Streep in Mamma Mia! Here We Go Again, and Tom Cruise in Mission: Impossible—Fallout.
This summer is also notable for the number of documentaries being released. Highly anticipated ones include Pope Francis—A Man of His Word, the Mr. Rogers doc Won't You Be My Neighbor?, the life of the late singer Whitney Houston in Whitney, the rags-to-riches story of the late fashion designer Alexander McQueen in McQueen, and Far From the Tree, a documentary based on the bestselling book of the same name by Andrew Solomon.
If you're looking for clues as to who might win an Oscar next year, there are some films released this summer you should check out. They include Annette Benning in The Seagull (will someone please give her an Oscar already?), Joaquin Phoenix in Don't Worry, He Won't Get Far, the story behind Winnie-the-Pooh in Goodbye Christopher Robin, and Spike Lee's BlacKkKlansman.
So avoid the sun in a perfectly crisp air-conditioned movie theater this summer with these must-see movies.