2017 Songs of the Summer: Lorde, Drake, DJ Khaled and Other Sun-Kissed Tracks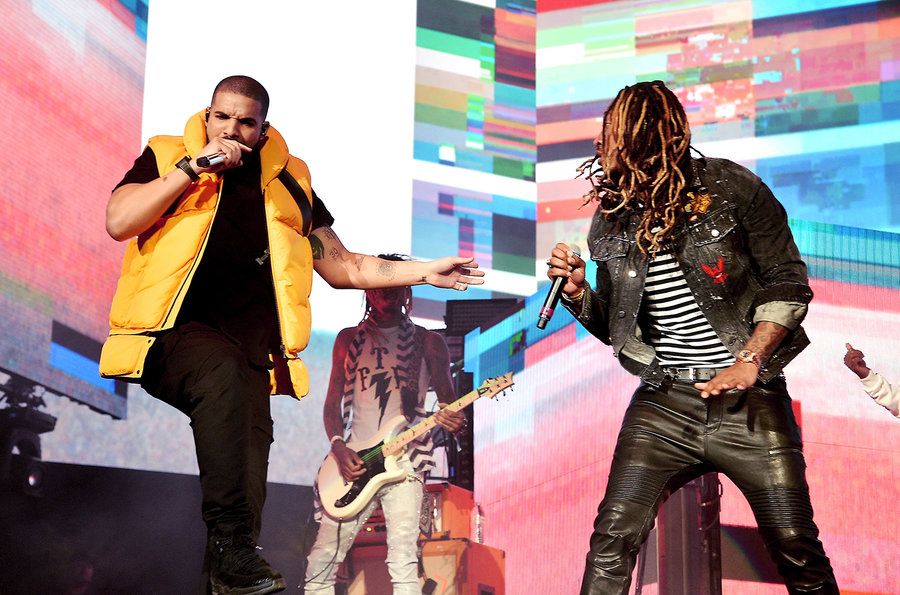 When you think back to last summer, what song do you think of? Is it the Ariana Grande–Nicki Minaj collab "Side to Side," which played at beaches all along the coast and barbecues across the nation? Is it Fitz and the Tantrums' "HandClap," a staple of alt-rock radio queues for two solid months? Is it Desiigner's "Panda," blasting through a car window outside your apartment every five minutes?
All of these tracks could be considered in their own right the "Song of the Summer" of 2016—the music we think of when we look back, the song that was always in the background, literally and figuratively. It's true that the title is a nebulous one: Not everyone associates the summer with warm, fuzzy pop tracks or party hits, and the season-defining song for the club kids will likely be different from the season-defining song for the outdoor PBR drinkers in Williamsburg or the beach crawlers or the suburban moms.
But sometimes a song earns the title by being a uniting force across all demographics, something we can all listen to and say, "Oh, yeah, I remember hearing this back in [insert year]." Take 2013, which blessed us with the inescapable Daft Punk disco track, "Get Lucky." Or 10 years ago, when Rihanna's "Umbrella" took over the airwaves.
Mid-June is the perfect time to predict the song of the summer for 2017. We know the contenders, we know what hits from the spring have already fizzled out (sorry, Harry Styles), and we can even point to a few underdog tracks that might become cult classics. So let's settle this score: Which song is likely to be the song of summer 2017, and—more important—which songs deserve to be?
The Front-Runners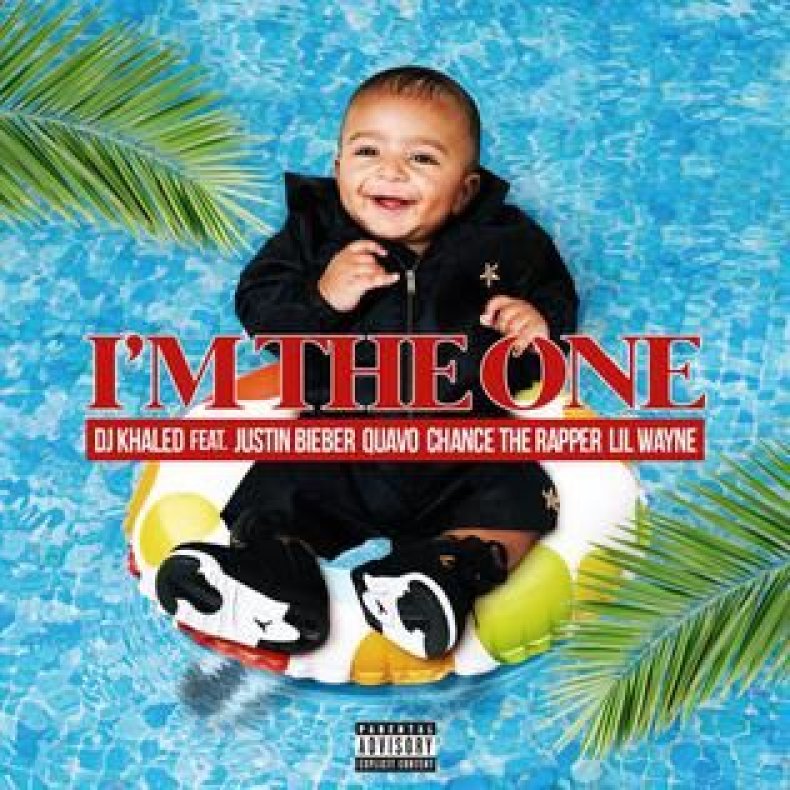 DJ Khaled, "I'm the One" (feat. Justin Bieber, Quavo, Chance the Rapper, Lil Wayne)
Based on his popular Snapchat story—filled with Jet Ski adventures, motivational speeches and adorable clips of his infant son in Florida—you'd think DJ Khaled lives in a permanent summer paradise. So it makes sense that he'd be the one to gather some seasoned vets of the summer-pop-rap game (which now includes Bieber, apparently—more on that later) for an exquisitely chill summer anthem. Backed by a synth bouncier than a beach ball, this singsong melody is sure to be on loop by the pool as the weather heats up.
Will it rule the summer? It already is. Debuting at No. 1 on the Billboard Hot 100 at the end of April, it remains at No. 3 and shows no sign of slowing down.
Does it deserve to? Maybe. It's a fun, relaxing track to take your mind off of political chaos. But beyond its star power, it's unclear whether "I'm the One" will stay in people's memories once it starts to cool down.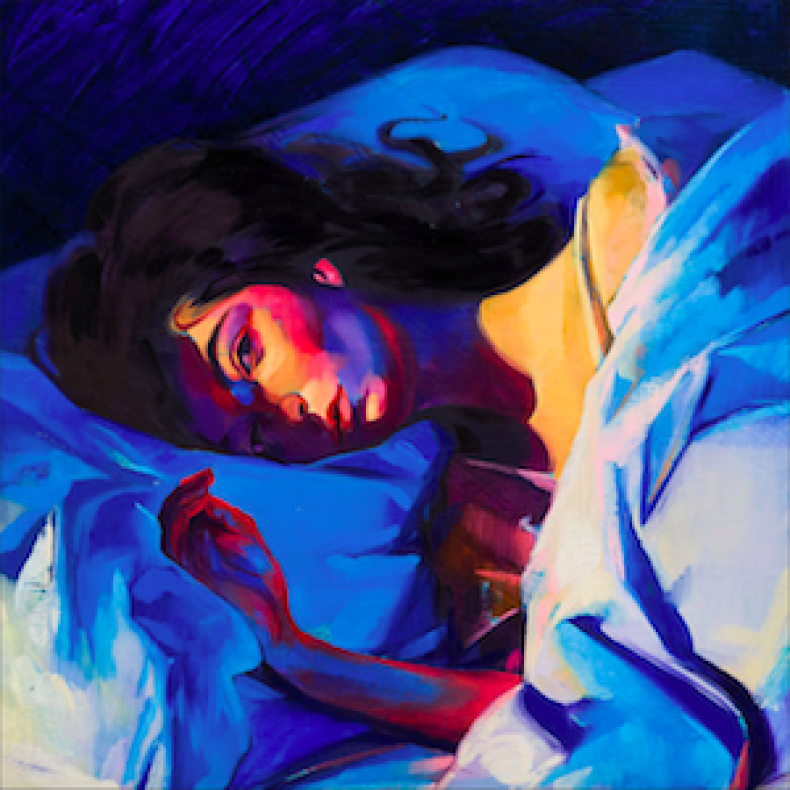 Lorde, "Green Light"
The unlikely New Zealand pop star's second album, Melodrama, comes out later this week, and she made a hell of a promise on quality when she released its lead single, "Green Light," in March. This is the first track on a record that, according to Lorde, takes the listener through a single house party, and all the wild, end-of-your-teenage-years emotions that come with it. This is a breakup anthem for the ages that happens to have one very specific age in mind.
Will it rule the summer? Chances are good, although you're sure to hear club/radio remixes almost as much as the song itself. According to a New York Times Magazine profile on Lorde, the veteran pop songwriter-producer Max Martin disliked the track when she played it to him, saying she should remove the key change and the heavy piano chords that come in during the prechorus. In a way, he has a point: It's a "strange piece of music," at least for a mainstream pop hit. But that's part of what makes it so memorable.
Does it deserve to? If there's any song on this list that shouts to the heavens, "I deserve to rule this season, and the world," it's this one.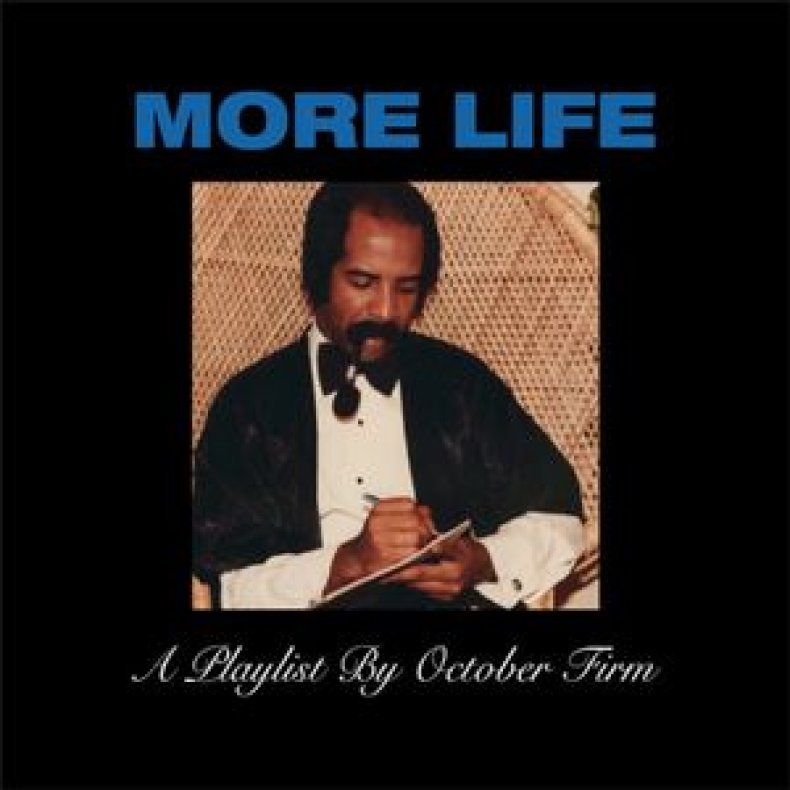 Drake, "Passionfruit"
Last year, the biggest hip-hop star in the world had a megahit with "One Dance," and the year before that he practically broke the internet with "Hotline Bling," the song that launched a thousand memes. By Drake standards, "Passionfruit" is much more low-key; you might even call it boring. But seeing it is the audio equivalent of drinking a tropical cocktail while falling in love by an outdoor fire pit; it's no surprise that this is still getting a ton of airplay, even if the rest of the "mixtape" that it was released on has largely been forgotten.
Will it rule the summer? This isn't as surefire as you might think. "Passionfruit" currently sits at No. 34 on the Billboard charts, which isn't bad, but it isn't the sort of dominating chart-topper that Drake is known for. Still, it's practically a must for any summer playlist this year.
Does it deserve to? Yes, but mainly because, when I first gave it a listen, I was worried that Drake was going to use the tropical theme and the dancehall rhythm as an excuse to try speaking patois again. Thankfully, that didn't happen. We should all be grateful.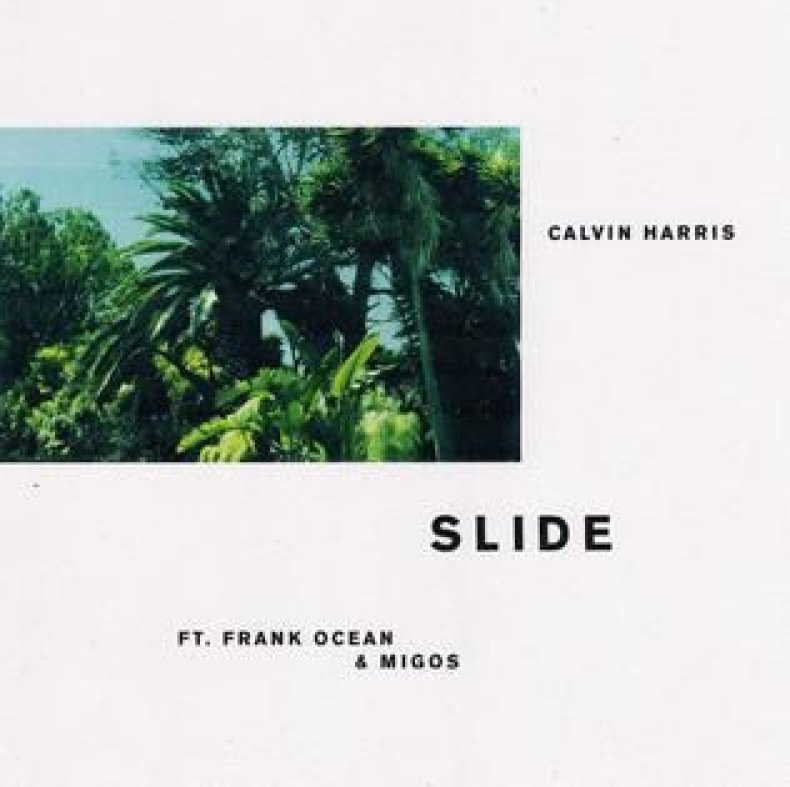 Calvin Harris, "Slide" (feat. Frank Ocean and Migos)
Calvin Harris is the festival EDM DJ who knows not only how to make the most of a few celebrity cameos, but also how to perfectly fuse his sound with theirs so that it feels like a true collaboration, rather than just a few vocal verses slapped onto a standard house track. It doesn't always work (he didn't quite know what to do with the powerhouse that is Florence Welch), but when it does, the song quickly becomes a bona fide classic for both Harris and his collaborators. "Slide" sounds like the pop song that fans of Frank Ocean have been wanting for years: It's sun-kissed and celebratory, but those minor chords and the wistfulness in Frank's voice betray hints of melancholia and longing. Shockingly enough, the appearance by "Bad and Boujee" hip-hop group Migos somehow works. "I know you got a past, I got a past, that's in the back of us," raps Offset, in between verses on panty-dropping and making millions. Beyond its perfectly enjoyable surface-level sheen, "Slide" celebrates the beauty of letting go of the past, if only for a moment.
Will it rule the summer? Odds are very good. Along with its star power, Slide's universal appeal (use it for the beach! For the club! For the office party!) and themes of nostalgia make it a perfect contender for sticking in the collective memories of 2017.
Does it deserve to? Absolutely. As you can probably tell, this might be my personal favorite song on the list.
The Runner-Ups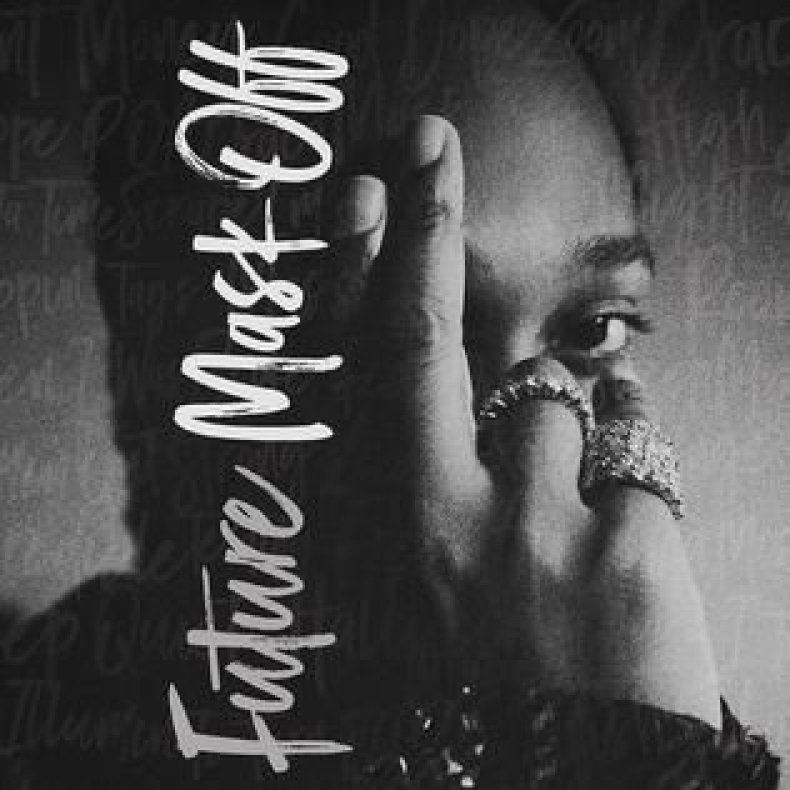 Future, "Mask Off"
Almost as soon as Future grabbed the attention of the music press, there's been think piece after think piece on how the Atlanta rapper has brought the topics of vulnerability and mental illness to the machismo and party-drug-filled world of trap music. That's essentially what "Mask Off" is all about: Over a hypnotic flute sample, Future repeats a "Percocets, molly, Percocets" hook that carries echoes of Kendrick Lamar's "Pour up, drank, head shot, drank" refrain from "Swimming Pools (Drank)" (a song about alcoholism that doubled as a popular drinking anthem). What might initially come across as a ringing endorsement for illicit substances quickly turns into a monotonous, ominous cycle that Future appears to be stuck in.
Will it rule the summer? What I just described makes "Mask Off" sound like a pretty depressing contender for a summer anthem. But just as "Swimming Pools (Drank)" did before it, the song rides on its double meaning, which has allowed it to become Future's highest-charting track to date.
Does it deserve to? It's a great Future song, and the flute sample is incredible. That's all I have to say about it.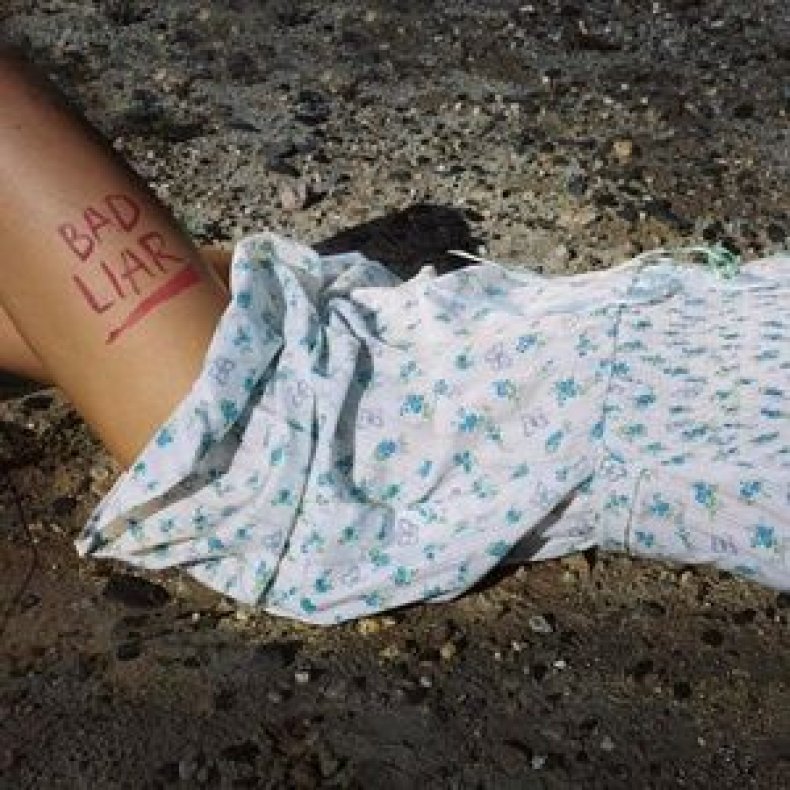 Selena Gomez, "Bad Liar"
Kudos to whoever decided that the amazing "Psycho Killer" baseline was finally worth sampling. (Side note: This song gets better and better the more you think about David Byrne dancing to it.) Like many of her peers, Selena Gomez has struggled to break free from her Disney Channel star image in favor of being more "adult," but this is the first time she's managed to sound effortlessly cool.
Will it rule the summer? The music video is set to be released today, which is sure to give the song a boost in the cultural consciousness. Regardless, it's practically engineered to be a sexy summer hit, if not the sexy summer hit.
Does it deserve to? If it means Selena Gomez gets to continue sampling New York new wave bands from the 1970s (*cough*Blondie*cough*), then of course!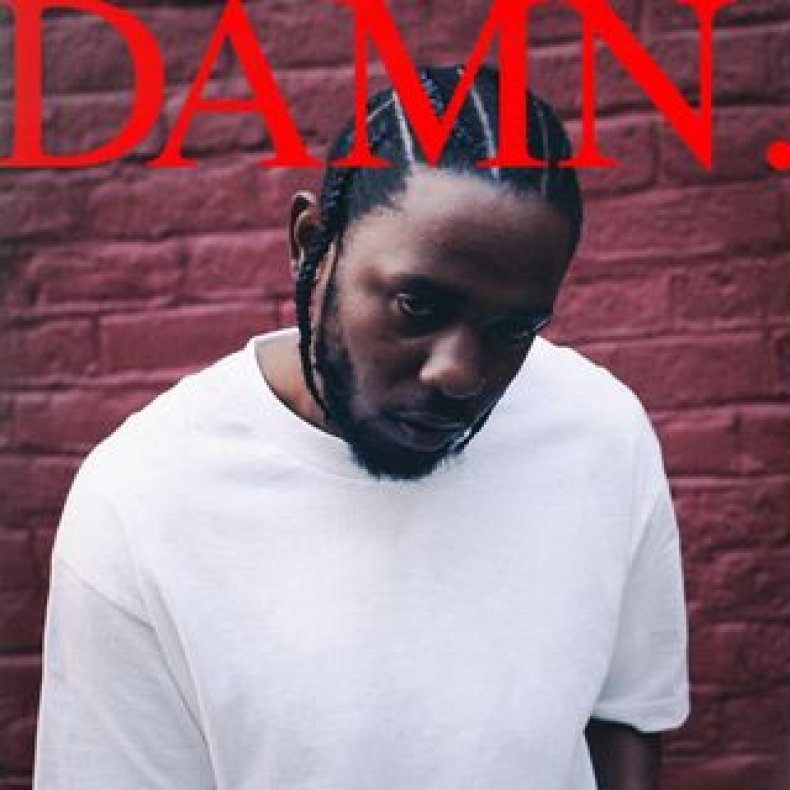 Kendrick Lamar, "HUMBLE."/"LOYALTY." (feat. Rihanna)
At first glance, "HUMBLE." may be the obvious choice here: It's Kendrick Lamar's biggest solo hit to date, and it's a near-perfect workout track. But "LOYALTY." has that one thing that "HUMBLE." doesn't, that intangible, indefinable je ne sais quoi—it's Rihanna. It's definitely Rihanna.
Will it rule the summer? Either one of these could come out on top. In fact, there are a lot of songs from Kendrick's album DAMN that could sit comfortably on a summer playlist. But these two have the best chance of being remembered for years to come, at least in a summer-banger context.
Does it deserve to? Survey says yes. ("Survey" being anyone who's cared about hip-hop since 2011.)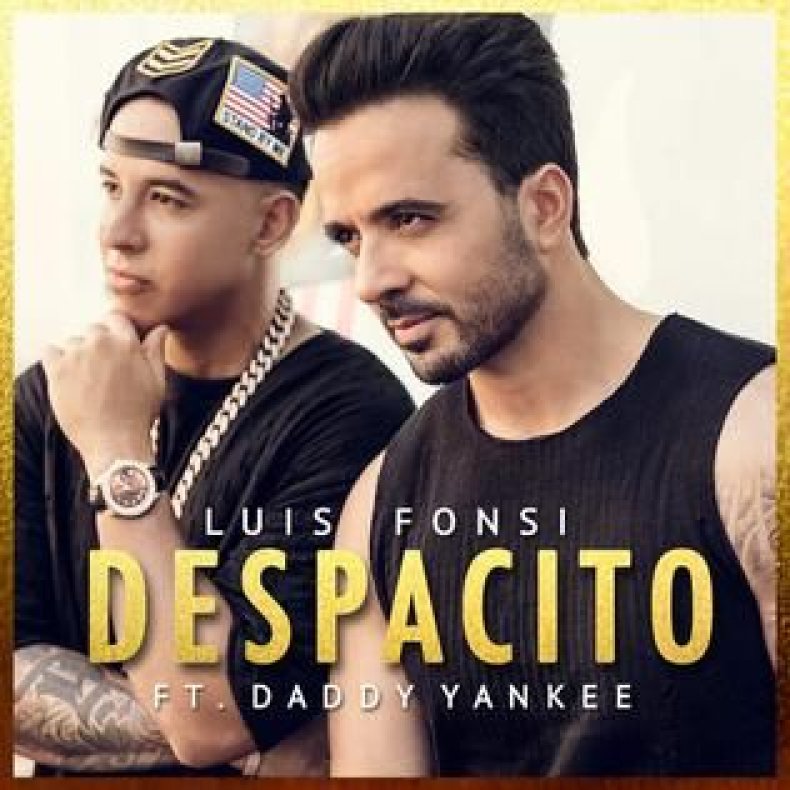 Luis Fonsi and Daddy Yankee, "Despacito (Remix)" (feat. Justin Bieber)
Hmmm, OK. So "Despacito" didn't really need a remix featuring Justin Bieber—it was doing just fine on the worldwide charts without him. But nothing says "summer hit" like a former teen idol co-opting a Puerto Rican reggaeton track and adding Spanglish over it, I guess? Whatever, it's No. 1 on Billboard now and likely will be for weeks to come.
Will it rule the summer? You know, we really gotta prepare for that possibility! Whether we like it or not!
Does it deserve to? Does Alex Jones deserve to appear in a primetime TV interview? Does American Idol deserve to be rebooted only a year after going off air? These are all very good questions.
The Long Shots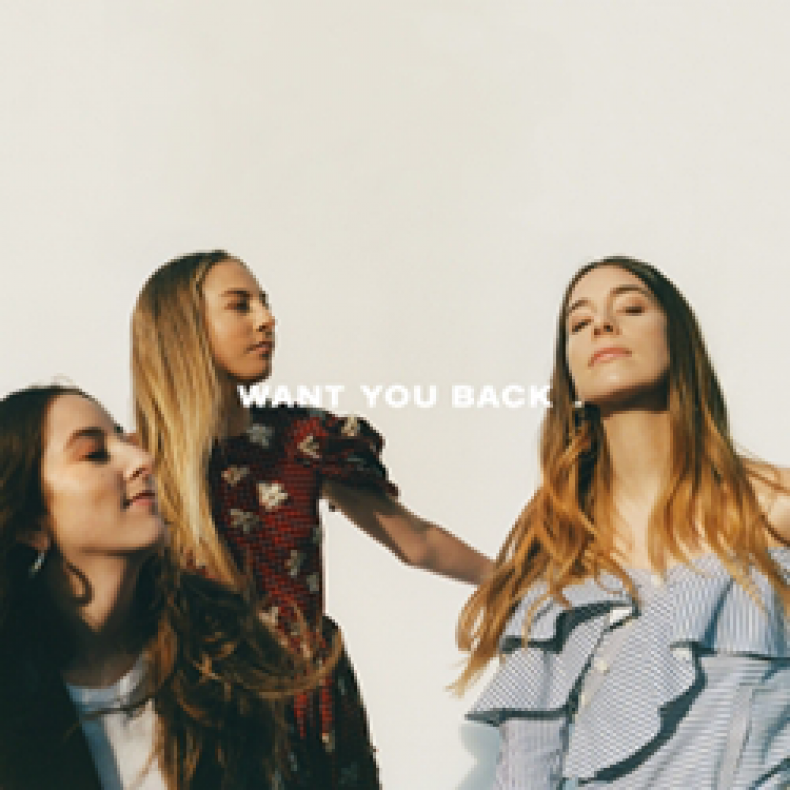 HAIM, "Want You Back"
San Fernando Valley sister trio HAIM have bridged the strange three-way gap between L.A. indie pop, Fleetwood Mac-inspired soft rock and the Taylor Swift "girl squad." Their debut album, Days Are Gone, combined math-like precision with stories of heartbreak and loss, but always with an upbeat, kiss-off tone to go with it. Their new single sounds exactly the same, only this time it's airy enough to fit reasonably in an inspirational movie trailer.
Will it rule the summer? It's hard to say whether HAIM can break through to the mainstream on their own, without the help of Swift or Calvin Harris. It's likely that for a certain subset of the population (namely, the band's teenage following), this will be the definitive song of summer 2017.
Does it deserve to? "Want You Back" sounds more fitting for a dancing-alone-in-your-bedroom hit of the summer than a beach party essential. But that doesn't make it any less good.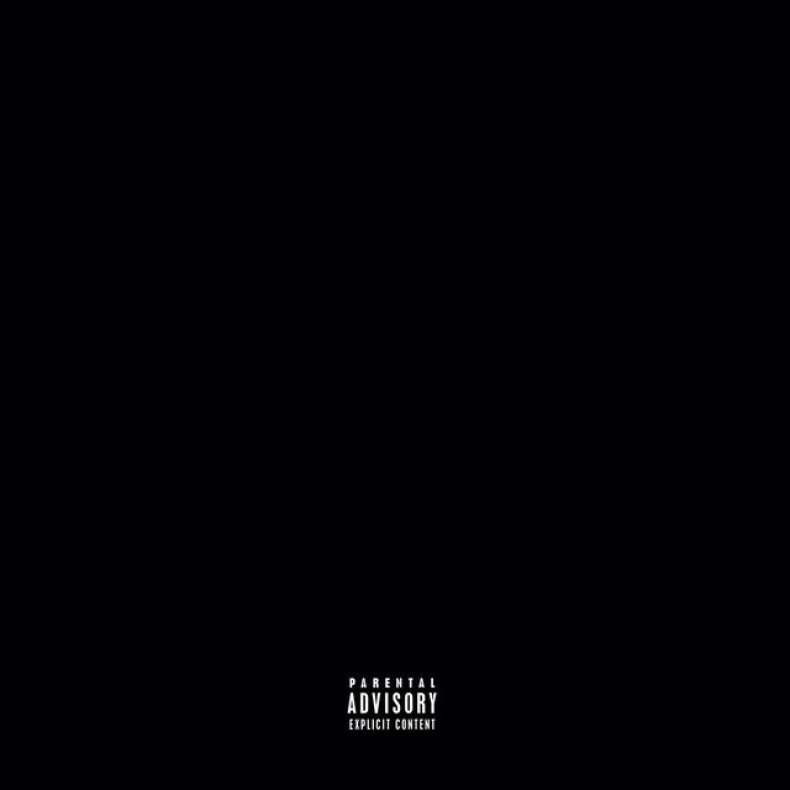 Lil Uzi Vert, "XO TOUR Llif3"
So a rap song with the hook "Push me to the edge/all my friends are dead" might not be the ideal pick for this list. (It's arguably more emo than the Paramore contender.) But we all have to be sad sometimes during the summer months, and now you can do it while still listening to a bangin' trap beat.
Will it rule the summer? Lil Uzi Vert is quickly becoming the Next Big Thing in hip-hop (have you spotted this trend among the summer jams?), and a few years from now we may look back on this summer as when he truly took the spotlight. Or not—it's honestly too early to tell. That hook definitely separates it from the competition, but only time will tell if "XO TOUR Llif3" has any real staying power.
Does it deserve to? Probably not. But it does deserve a video mash-up with the best-selling picture book All My Friends Are Dead.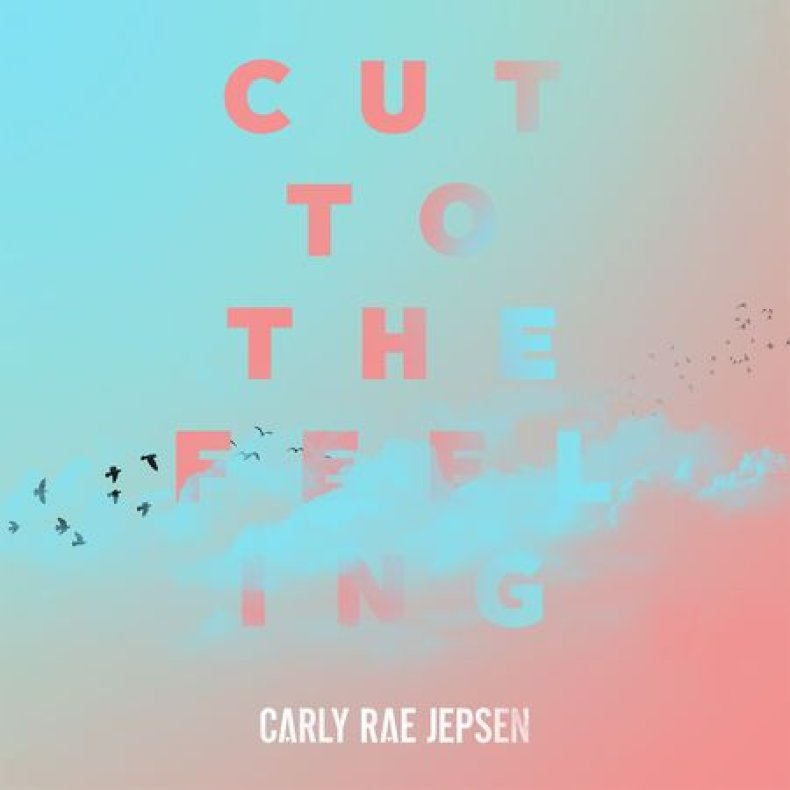 Carly Rae Jepsen, "Cut to the Feeling"
I can understand how this year's Lady Gaga and Katy Perry hits (if you want to call them that) were essentially dead on arrival. But less than a month after its premiere, it seems as though talk of Carly Rae Jepsen's "Cut to the Feeling" has all but disappeared. How did a song this genuinely joyful and ecstatic, from one of the most beloved Canadian pop singers (and former "Song of the Summer" queen), get cast aside so quickly? It deserves better, I say. This is as anthemic as they come.
Will it rule the summer? Sadly, it's unlikely it will.
Does it deserve to? Come on.