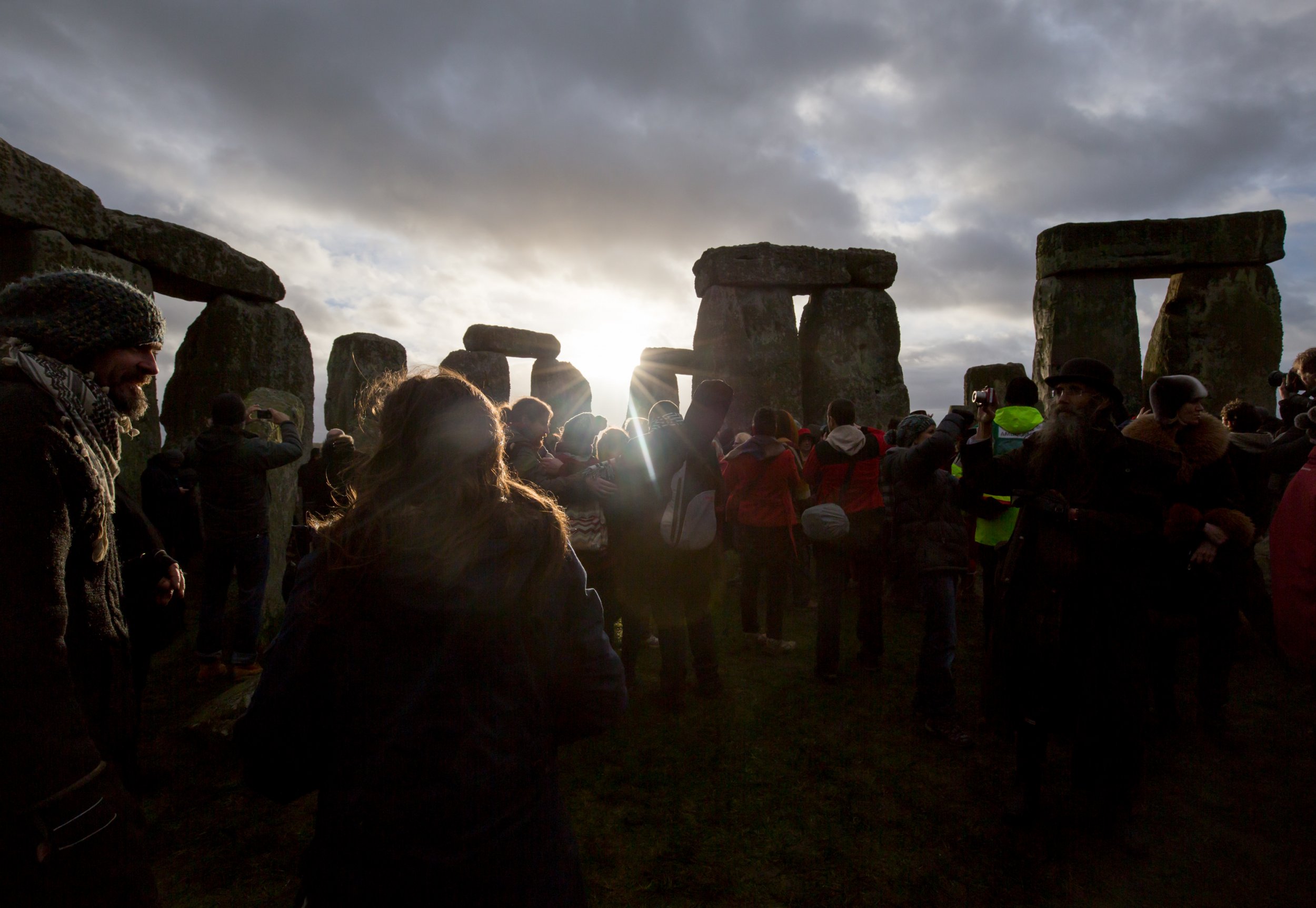 A "strawberry moon" will light up the sky tonight, coinciding with the summer solstice—the longest day of the year—for the first time since 1967. Astronomers have hailed the event as a once or twice-in-a-lifetime occurrence.
"Having a full moon land smack on the solstice is a truly rare event," Bob Mernan, an astronomer at the Farmer's Almanac, an annual American periodical that contains astronomical data, told The Daily Telegraph. "The sun gets super high so this moon must be super-low. This forces its light through thicker air, which also tends to be humid this time of year, and the combination typically makes [the moon] amber coloured."
A strawberry moon is not red or pink as might be expected. Instead, the name refers to the full moon in June, heralded by Native American Algonquin tribes as the beginning of the strawberry picking season. It is also sometimes referred to as a 'honey moon'.
"It [the moon] will brighten up through this afternoon and this evening, which should give us a few clear spells...A chance to do some moon-gazing," said Simon Partridge, a forecaster at the Met Office.
Britons can expect almost 17 hours of sunlight on Monday, when the tilt of the Earth's axis is most inclined towards the sun. The summer solstice marks the longest day of the year—in the U.K. the sun will set at 10.34pm, when a strawberry moon will appear, if it is visible through the clouds.
An estimated 25,000 people are expected to gather at Stonehenge in the U.K., the ancient monument in Wiltshire where the solstice is traditionally celebrated.
This year, for the first time, those who would like to see the solstice from one of its most popular vantage points will have to pay to park at Stonehenge. English Heritage said it had made the decision to protect the stones and pay for the solstice celebrations, but some who want to celebrate have suggested they will protest the decision.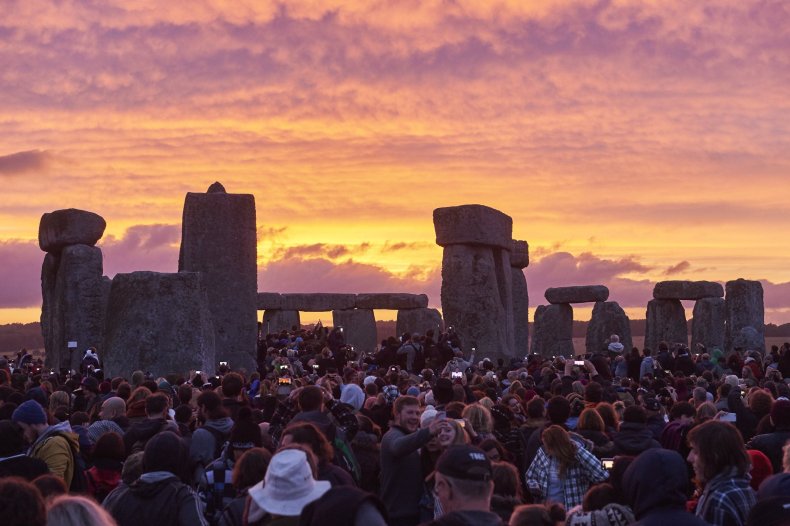 In Focus
The Summer Solstice has been celebrated over the years in Stonehenge, the ancient monument in Wiltshire, England.
Launch Slideshow

7 PHOTOS