Summer Solstice Traditions: How Do Different Cultures Celebrate Midsummer Around The World?
The summer solstice falls on Friday, June 21, 2019, celebrating the longest day of the year and the beginning of summer in the northern hemisphere.
You can read more about the history of Summer Solstice here: Summer Solstice 2019: When Is The First Day of Summer and Why Is It The Longest Day of The Year?
United Kingdom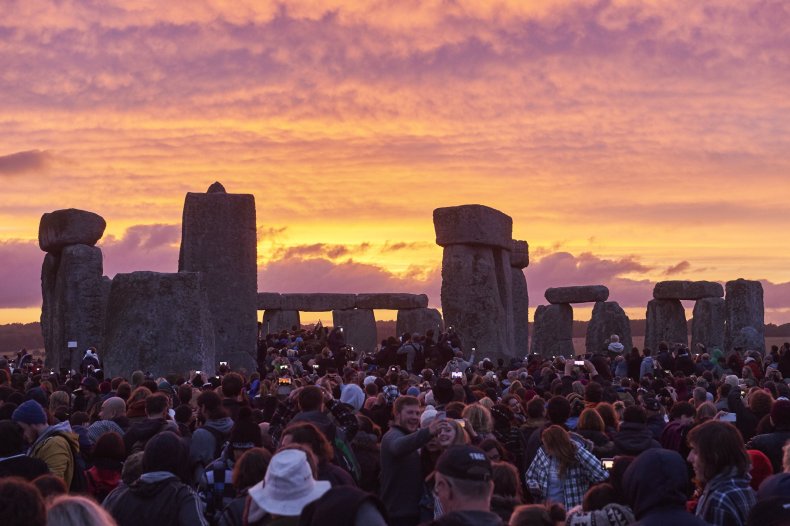 One of the major celebrations of summer solstice in the U.K. is at World Heritage landmark Stonehenge. Operated by the English Heritage, Summer Solstice Managed Open Access is a peaceful celebration of the longest day of the year. Typically British, it is quiet and reserved, with no alcohol allowed except for ceremonial mead.
Sweden
A celebration second only to Christmas, Midsummer is a big deal for people in Sweden, who take to the countryside and make their own Midsummer flower garland. This is then followed by a lunch of pickled herring with potatoes, dill and chives, drinking nubbe (vodka snaps) and singing a nubbevisor.
Maypoles are then put up and danced around, using dance sequences such as "The Little Frogs" followed by games such as egg and spoon and sack races, a barbecue and dancing.
Midsummer Eve is also considered a night for romance.
Norway
The Norwegians really know how to celebrate the sun—by burning things with fire. Every summer solstice, a tall bonfire is created by Slinningsbålet in Ålesund, Norway. In 2016, it broke the Guinness World Record for the tallest bonfire, measuring at 47.39 meters (155 ft 5.9 in). It took three months to build the bonfire and it burned for two days.
The ritual itself is known as Sankt Hans or Jonsok. It is a Christian celebration with pagan origins held during Midsummer. Norwegians light large bonfires, which were believed to increase the lands' fertility as well as scare off witches who went out to gather herbs for poison. Girls gather seven different flowers and put them under their pillow in order to see their future husbands in a dream, which is similar to traditions in Sweden.
Today, it's mostly for families and friends to gather together and spend a night close to nature.
Iceland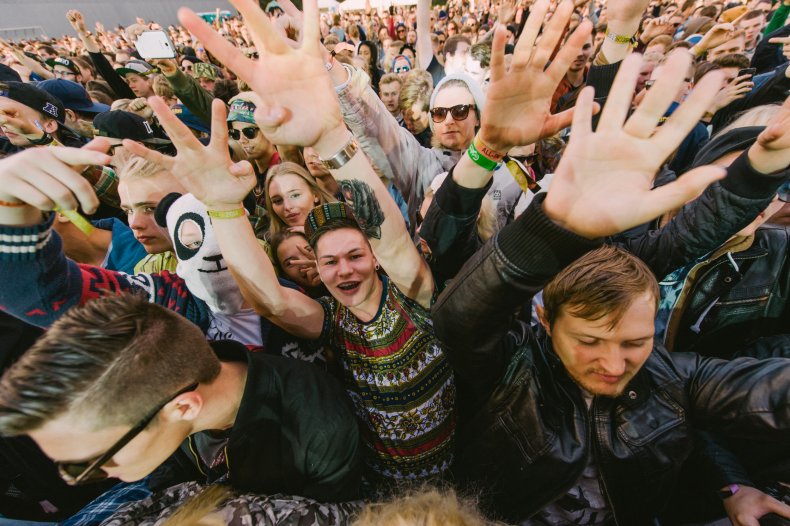 Another Nordic country that likes to celebrate more sunshine, Iceland is home to Secret Solstice. This music festival is in its sixth year and will take place on June 21-23 in Laugardalur, Reykjaík. Artists perform in the 24-hour midnight sun
The festival is themed after the Norse religion and mythology of old, and has been described as "one of the most unique events in the world". It operates a number of side events including Into The Glacier, which is the worlds only rave in a glacier cave, and The Lava Tunnel, a concert in a 5,200-year-old magma chamber.
Spain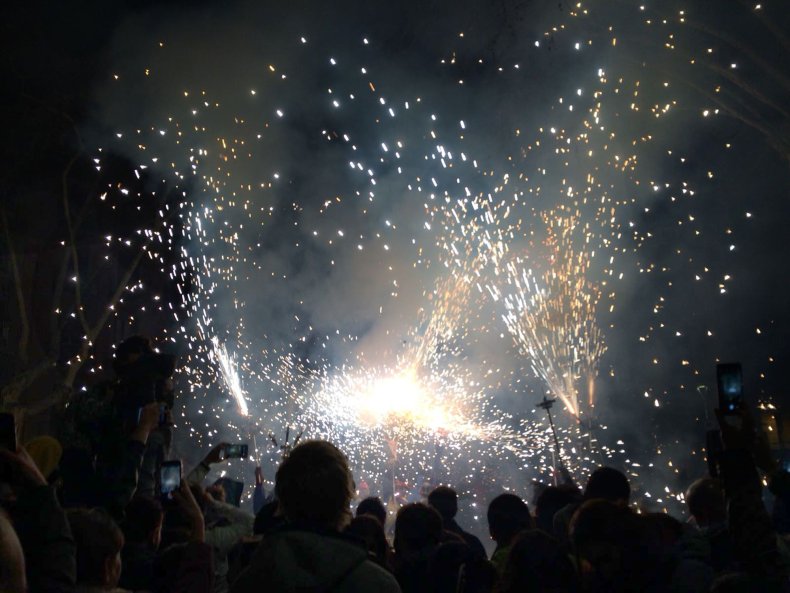 While it's celebrated on June 23 and 24 rather than June 21 itself, The Nit De Sant Joan is a Midsummer celebration in Spain. In the Catalan calendar, it marks the summer solstice and the birthdate of Saint John the Baptist in the Christian faith. People in the country watch fireworks displays before Dia de Sant Joan when families gather for a slice of the special cake known as coca de Sant Joan.