Where to Watch Summer Solstice Live? Live Streams of Midsummer, Stonehenge by English Heritage
On Friday, June 21, Summer Solstice will begin in the Northern Hemisphere. The longest day and the shortest night of the year is celebrated by people across the U.S., Europe and Asia—you can read our look into how Midsummer is celebrated across the world here: Summer Solstice Traditions: How Do Different Cultures Celebrate Midsummer Around The World?
But for those who can't attend the events, there are other options.
What Is Summer Solstice?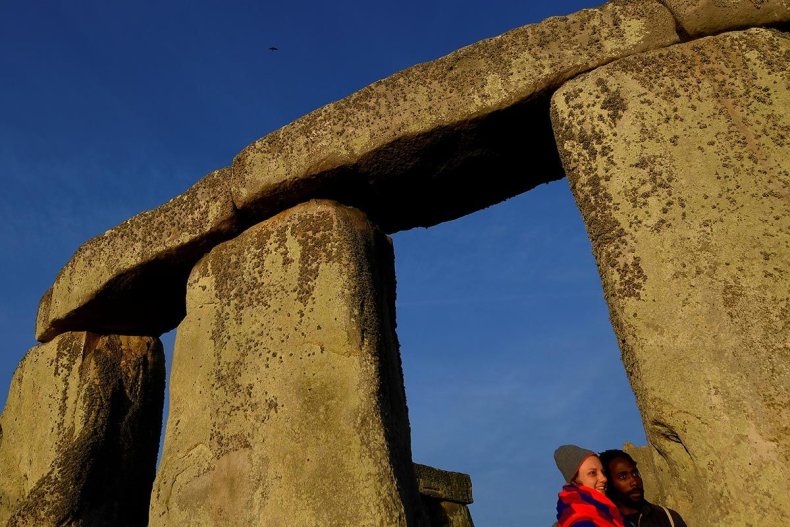 June 21 marks the point in the year that the Earth's North Pole is tilted furthest toward the sun. It takes place at a specific time, this year at 11:54 a.m. EDT, but people celebrate it for the entire day.
In the Northern Hemisphere, summer solstice has the most hours of sunlight and the shortest night. In places such as Sweden, Norway and Iceland, they have a "midnight sun," which means that the sun doesn't truly set. The Southern Hemisphere will have the shortest day of the year.
In astrological terms, the summer solstice marks the end of spring and start of summer for the Northern Hemisphere. However, in meteorological terms, summer actually began on June 1 and will end on August 31.
You can find out more by reading: Summer Solstice 2019: When Is the First Day of Summer and Why Is It the Longest Day of the Year?
Where Can You Live Stream Summer Solstice?
English Heritage, a non-profit in the U.K., live streams Summer Solstice live from Stonehenge. The landmark is an ancient prehistoric World Heritage Site and a place of worship and celebration for Midsummer for thousands of years.
You can tune into the broadcast, which shows the rising sun on June 21, on English Heritage's YouTube channel. The non-profit's Twitter also shares live updates from the site.
You can also watch a live stream on Periscope from Stonehenge.
Time Square in New York also hosts a Summer Solstice Yoga Day, which you can watch live using Earthcam.
In 2018, Slooh, a robotic telescope website, live streamed the summer solstice. However, it has not yet announced whether it will do so again this year. Another live stream, Dronehenge, has also lived streamed the day from Stonehenge in the past, but it has not been confirmed whether it will do so this year.
Newsweek has reached out to both services for confirmation.
There are also several videos of the construction of the Midsummer bonfire at Slinningen, Aalesund, Norway on YouTube, however, it is not clear whether the burning of the bonfire will be streamed live.