Complete List of Summer 2019 Tours: Ariana Grande, BTS, The Lonely Island and Dozens More
Summer may mean taking a break and relaxing for many of us, but for many musicians, it's grinding season. Plenty of artists will be spending the summer months setting stages on fire across the country.
Tours for superstars like Ariana Grande and BTS are already underway and will continue throughout the seasons, while others will launch their world and national tours in the coming weeks. Check out the full list of summer tours below.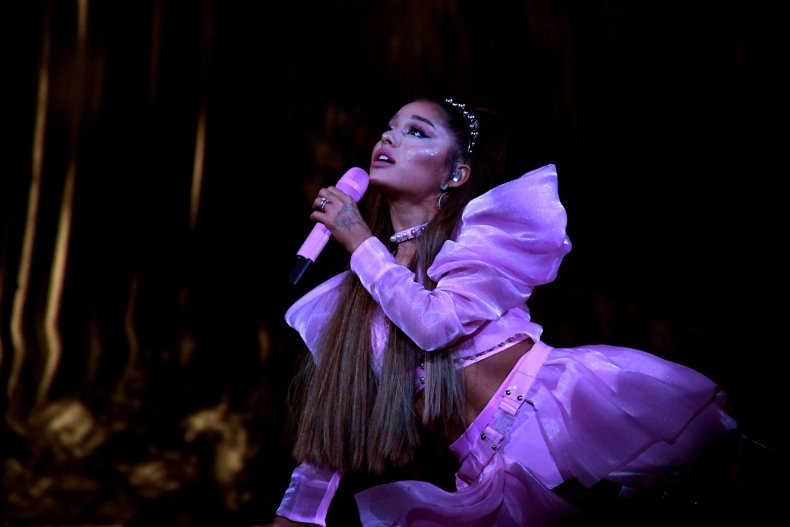 June
Billie Eilish
When We All Fall Asleep Tour
Now through July 14
Paul McCartney
Freshen Up Tour
Now through July 14
New Kids on the Block
The Mixtape Tour
Now through July 14
BTS
Love Yourself: Speak Yourself Tour
Now through July 14
Ariana Grande
Sweetener Tour
Now through August 4
Pentatonix
The World Tour
Now through September 1
Rascal Flatts
Summer Playlist Tour
Now through September 21
Vampire Weekend
Father of the Bride Tour
Now through October 8
Carrie Underwood
Cry Pretty Tour
Now through October 31
Dead & Company
Summer Tour 2019
Now through July 6
Adam Sandler
100% Fresher Tour
Now through June 30
Jennifer Lopez
It's My Party: The Live Celebration 2019 Tour
Now through July 25
Miranda Lambert
Roadside Bars & Pink Guitars Tour 2019
Now through November 23
Shawn Mendes
The Tour
June 12 - August 31
Queen + Adam Lambert
The Rhapsody Tour
June 23 - August 5
The Lonely Island
2019 Tour
June 15 – June 29
Khalid
Free Spirit World Tour
June 20 - August 17
Blink-182 and Lil Wayne
2019 Tour
June 27 - September 16
July
Heart with Joan Jett & the Blackhearts, Sheryl Crow, and Brandi Carlile
Love Alive Tour
July 9 - September 9
Wiz Khalifa
The Decent Exposure Tour
July 9 - August 15
21 Savage
I AM > I WAS Tour
July 10 - August 16
Beck and Cage the Elephant
The Night Running Tour
July 11 - August 30
Mary J. Blige and Nas
The Royalty Tour
July 11 - September 10
Backstreet Boys
DNA World Tour
July 12 - September 15
John Mayer
2019 North American Tour
July 19 - September 14
Elvis Costello & the Imposters and Blondie
2019 Tour
July 20 - August 10
Nelly, TLC and Flo Rida
2019 Tour
July 23 – August 31
August
Bryan Adams and Billy Idol
2019 Tour
August 1 – August 12
Jonas Brothers
Happiness Begins Tour
August 7 - October 20
J Balvin
Arcoiris Tour
August 30 - October 26