Samantha Brown's Top 10 Summer Vacation Destinations
The inveterate traveler and star of PBS' "Places to Love" tells us her favorite vacation spots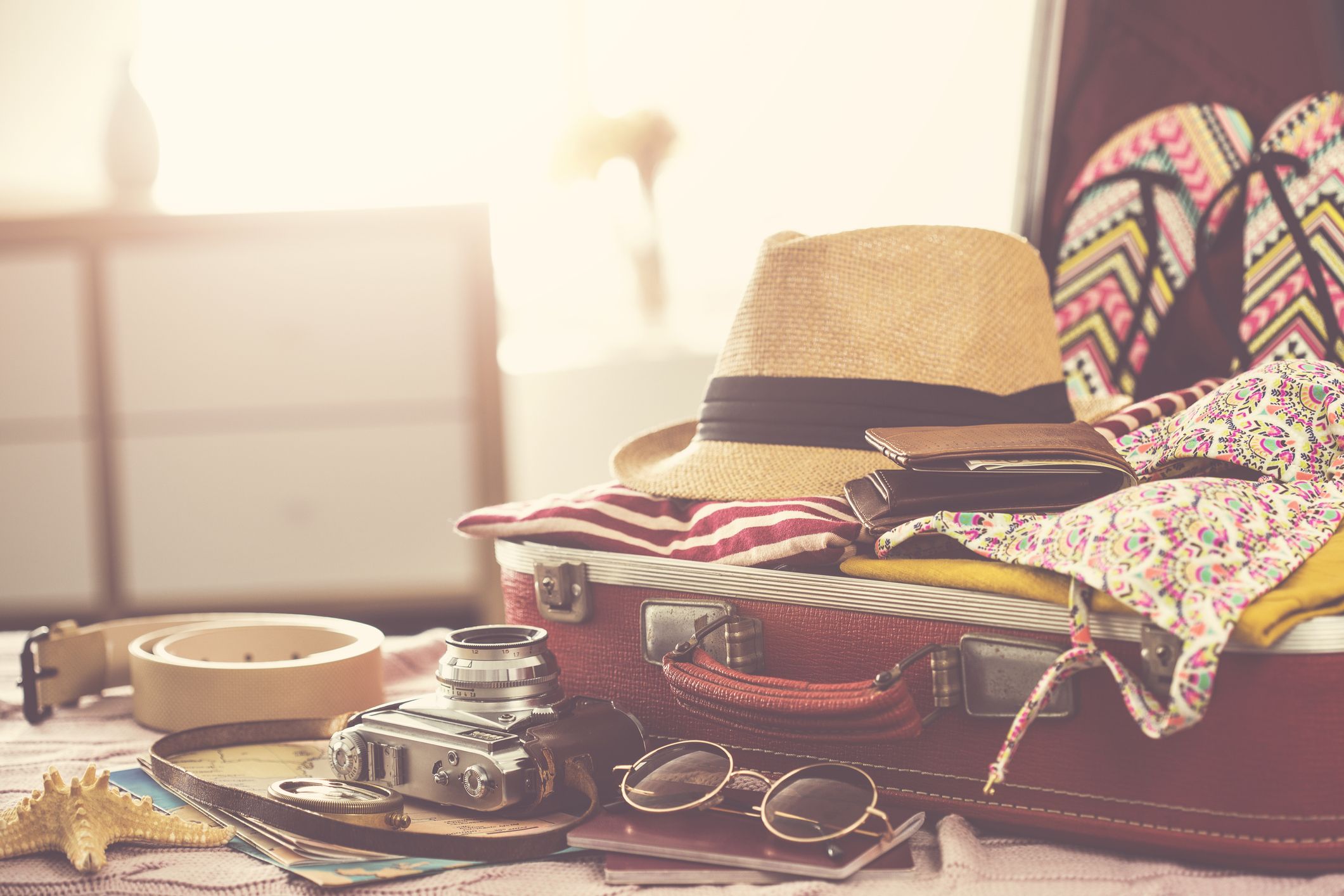 Summer is almost here and we all need to start planning our vacations - but where to go? We turned to inveterate traveler and the host of PBS' "Places to Love", Samantha Brown, to name her top ten destinations to soak up the summer sun.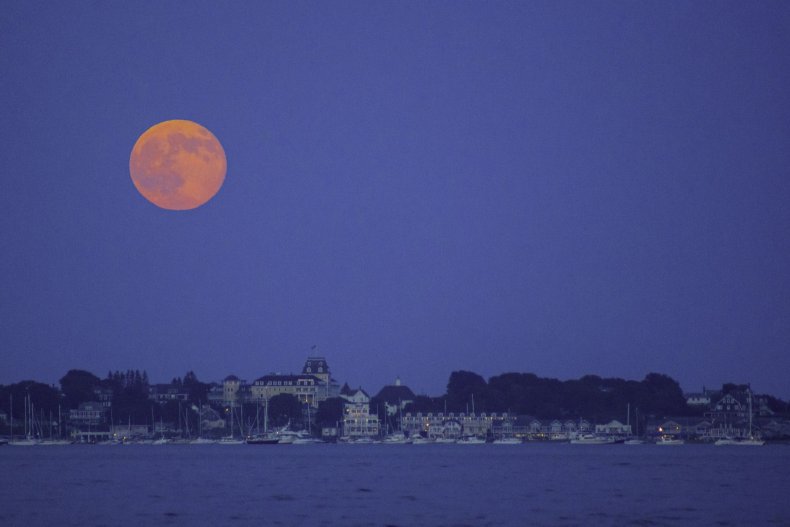 Watch Hill, Rhode Island
This elegant New England beach village has been drawing vacationers since the mid-19th century. Its ample supply of Victorian-era homes, ranging from oceanside mansions (yes that's Taylor Swift's house) to prim cottages, make it easy to imagine life before 24-hour news cycles, social media and deadlines. The thought of replacing my cell phone and laptop with a book, sunscreen and a towel makes me very happy.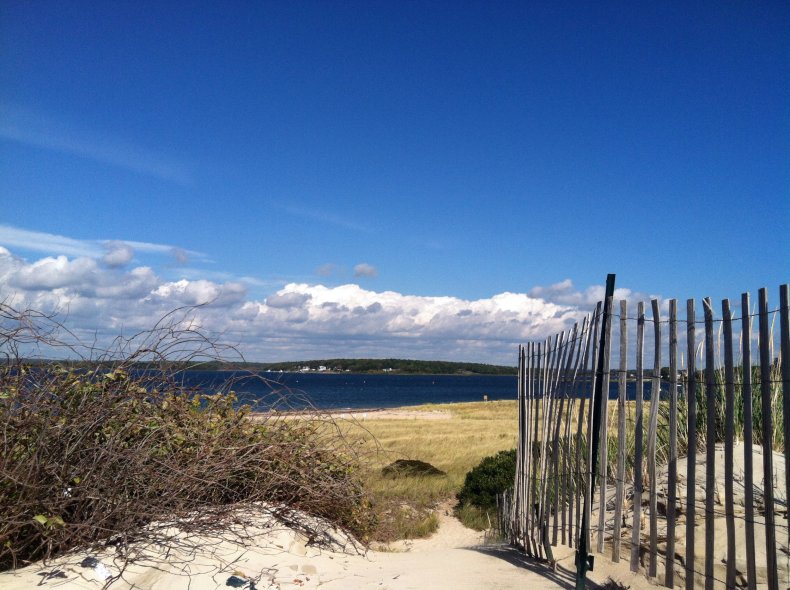 Napatree Point Beach, Rhode Island
This is a pristine stretch of sand with few amenities and is only accessible by foot, so the farther you walk, the quieter and more private the beach becomes. Perfect for couples looking for a little seclusion from families and great for families with lifeguards on duty during the season.
Lunch at Olympia Tea Room where generations of vacationers have been eating since it opened its doors in 1916. Don't let the word "tea" fool you, this is a real local spot where you can get a stiff drink and a good Clam Roast dinner.
The Flying Horse Carousel is reputed to be the second oldest carousel in the U.S. and since its opening in 1879, it's been thrilling children who want to collect the metal rings from the dispenser. Hint: there's a brass ring hidden amongst all the iron ones and if collected gives you bragging rights for the rest of your life.
The Ocean House stands where the original hotel entertained visitors from 1868 to 2005. With serious Grand Dame roots, this resort is everyone's dream of a staying at a Beach House with plenty of overstuffed couches in the lobby and a croquet lawn outside. Children are very welcome. Travel tip: check with the hotel concierge to hire a photographer for a beautiful family photo.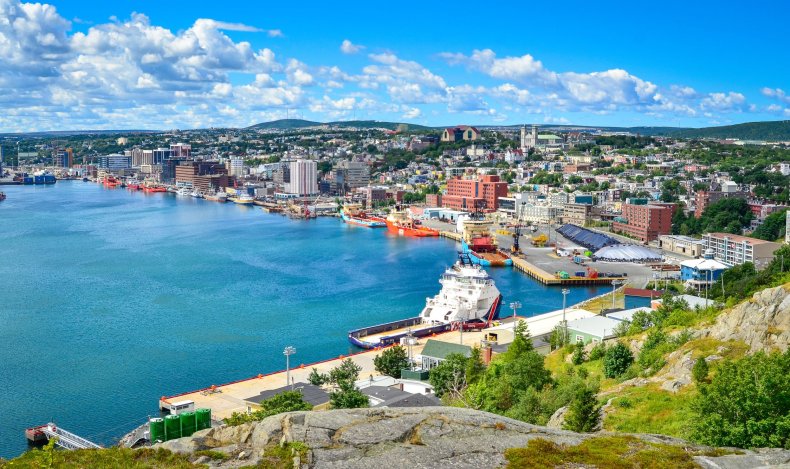 St. John's, Newfoundland and Labrador, Canada
This 500-year-old city is one of the oldest in the "New World," and is the easterly most city in North America. The town is quite walkable and drivable, with lots of great shopping, restaurants, historical sites and is a mix of big-city luxury and small-town charm.
Walk to what the locals call "The Gut" as this historic fishing village has beautiful sunsets. Check out Quidi Vidi Village Plantation, a crafter's incubation facility designed to help emerging artists grow their businesses. A stop at Quidi Vidi Brewery is a must! Order a pint of their iceberg beer, which really is made with water sourced form icebergs!
Outdoor adventurists and families who love to hike and explore will love the access to nature that being on the Island of Newfoundland will bring. Hiking, kayaking as well as scuba. In Conception Bay, you can "dive the wrecks" of ore carriers sunk by U-boats during World War II.
For more leisure travelers driving the Irish loop will pass you thru some of the most dramatic scenery on earth: think sea cliffs, gorgeous ocean, and tiny fishing towns. On par with the Pacific Coast Hwy in California. Speaking of which….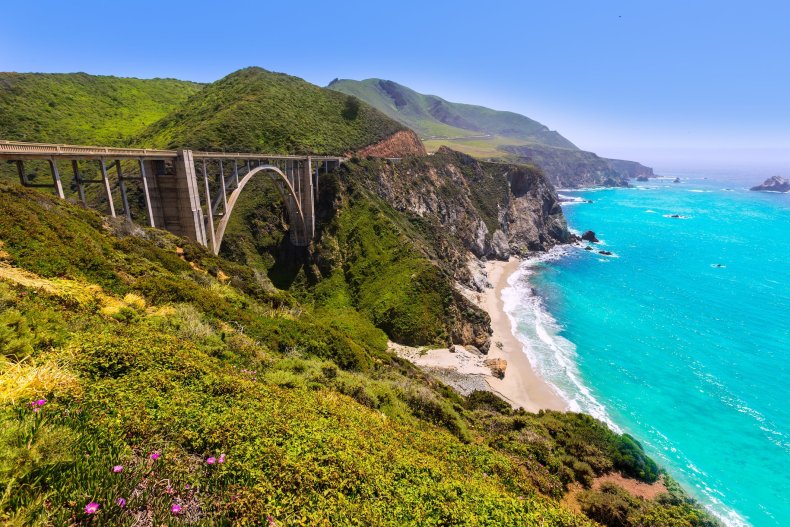 Road Trip! Pacific Coast Highway, San Francisco to Los Angeles
A narrow winding strip of a road between mountains and sea is simply one of the most stunning rides in the world as it leads you past Redwood forests, driftwood-filled beaches, past Spanish Missions and 5th generation-owned farm stands. (My family has made this week-long road trip from San Francisco to Los Angeles twice.)
Heading out of San Francisco, you can stop in Santa Cruz for its boardwalk and vintage amusement park rides, or for a more adult excursion try wine tasting at family owned Nicholson Vineyards. Your kids can play while you sip a crisp Chardonnay.
Monterey Bay is another great stop with one of the best Aquariums in the world. Located right in the Bay, it's as if you have a window to the sea. Continuing on, couples will want to stop in the very upscale and charming city of Carmel by the Sea, made famous by its former Mayor Clint Eastwood. With young children, we skipped it.
Outside of Carmel is Garrapata State Park which offers (rare) public access to a beach. Don't miss your chance to walk in the sand and make sculptures out of the incredible driftwood. The massive crashing waves tell you this is not a swimming beach.
Instagram-worthy shots of the famous Bixby Bridge and McWay falls, an 80-foot waterfall that drops onto a sandy beach, are a must. Just keep your children close and while you are taking those selfies be very mindful of the over 400-foot drop.
Another must: lunch at Nepenthe, a restaurant opened in 1949 and still owned by the same family who bought the property from Orson Wells and Rita Hayworth. Both the wine list and Ambrosia Burger are the stuff of dreams.
One note: my husband and I take turns being the designated driver. The views are just as good over a strong cup of coffee.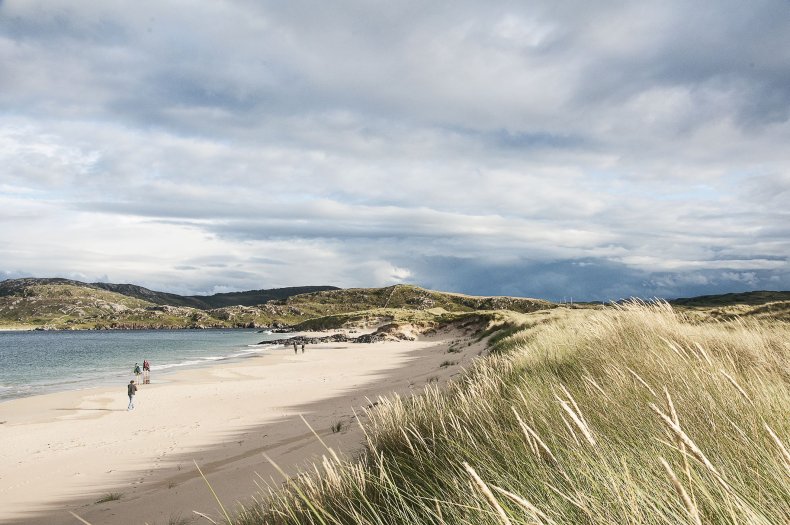 Donegal, Ireland
For many travelers, Ireland tops their list of must-visit destinations. When we think of the Emerald Isle, places like Dublin and the Ring of Kerry come to mind, but the Northwest coast of Ireland has all the craic we crave, with award-winning gastropubs, high sea cliffs and none of the crowds.
Visit Eddie Doherty at his shop in the town Ardara. He's one of the last weavers of handwoven tweed and you can watch him at work behind his giant wooden machine playing it like it's an instrument. Pick up a cap, cape or waistcoat.
The Cliffs of Moher have nothing on Slieve League -sea cliffs that rise twice as high and so remote they've remained largely untouched. Ti Linn is a great café at the entrance where you can grab a scone, salad or home-made soup.
Romantic couples alert: Tullagh Bay Equestrian leads horse rides on the nearby Tullagh Bay Beach which has a gorgeous view of Malin Head, the most northern point of the Emerald Isle.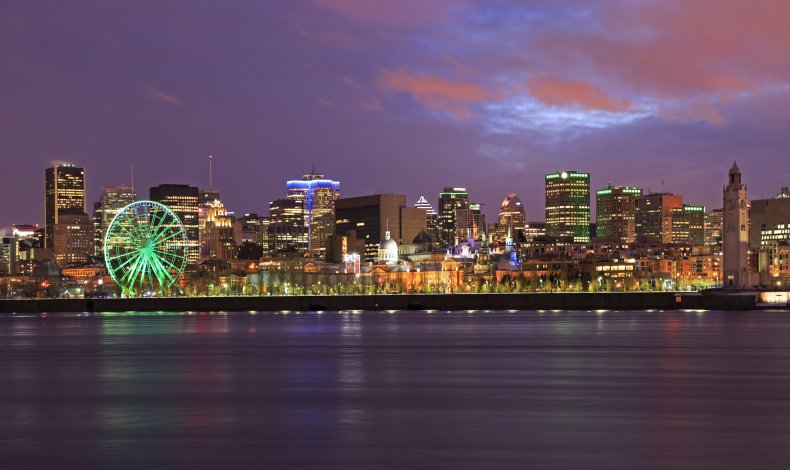 Montreal, Canada
From immersive to interactive, Montréal is a city that puts on a show of artistry in practically everything. From hidden alleyway bicycle tours to its world-famous Cirques Festivals, the "City of Saints" is a place that will surprise and inspire. A great alternative to Europe for families and couples looking for some old-world charm mixed with the creativity of a diverse city.
Explore Montreal's unique laneways by bike. Once used as service rows for ice delivery and garbage collection, these car-free corridors take you thru the hidden heart of Montreal's neighborhoods. You'll come upon backyard parties, beautiful gardens, and art. Fitz and Follwell provide the bikes and helmets and leads tours all over the city, with an age range that begins at 8 years old. But if you prefer not to bike, walking tours are also available.
Easily the most astounding public works of art in the world, Cite Memoire tells the history of this 376-year-old city by projecting its stories onto the historic buildings of Old Montreal and its surrounds. Downloading a free app supplies the narrative and music. You won't believe they did this – or that it's free.
Café Italia is a classic Italian café owned by the same family since it opened in 1956. The 70-year-old Italian baristas working the 50-year-old machine mean you don't have to explain what a macchiato is. The old school vibe, laminate floor, and the fuzbol machine give it a soul that hipster cafés can only dream of having.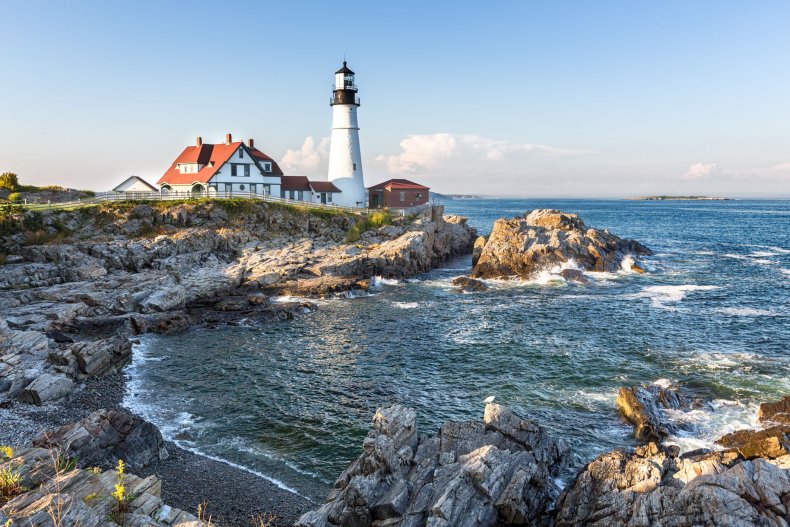 The Maine Coast
I grew up in New England and I will forever love the coast of Maine. The ice cream is creamier, the beaches more Idyllic, and the locals have a salty, but heartfelt demeanor. It doesn't get more family-friendly than Maine, and York Beach is one of the many special towns up the coast to stay near and experience. The Golden Rod has been the lunch counter to belly up to since 1896 and standing outside watching the salt water taffy being made is a daily ritual where as much nostalgia is consumed like candy.
There are a few beaches to choose: short sands, long sands -- that's why I love Maine - just tell it like it is. Chauncy Creek in Kittery is where the locals get their boiled lobster. It's a little red pavilion on the side of a creek and whatever they don't serve you are welcome to bring, e.g., your favorite potato salad or alcoholic beverage. But before you head to Chauncy Creek, pick up a growler at Tributary Brewing Company. Tod Mott is the owner and Brewmaster who created the original recipe for Harpoon IPA as well as the cult favorite Kate the Great Imperial Stout.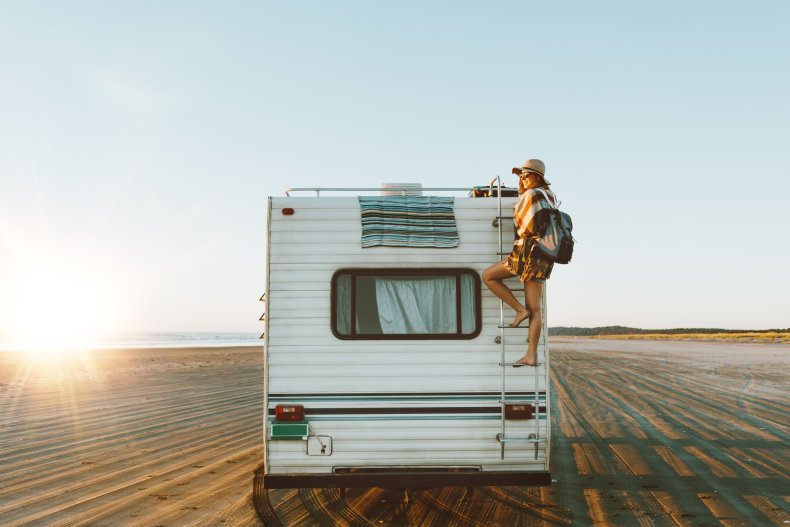 RV Road Trip
"I have ALWAYS wanted to do THAT!" No trip ever planned by me and my husband got the emotional response as planning a road trip in a rented RV. This completely attainable vacation seems to be on everyone's bucket list. We started outside of Portland and chose the Eastern part of the state of Oregon because of the relatively unexplored beauty, and to be honest we felt the lack of crowds would make it easier for two Brooklynites to drive an RV.
Car lovers will seriously love WAAAM, the Western Antiques Aeroplane and Automobile Museum in Hood River. Hundreds of cars, airplanes, and motorcycles and all of them still run! You can even reserve a spot for a Ford Model T driving lesson.
Kids can dig for fossils in the town of Fossil, and the Painted Hills National Monument is a visual stunner.
One of the most relaxing nights of my life was spent at Toll Bridge Park where our spot was right along a beautiful running stream that we had spent hours throwing stones in and walking across large boulders and fallen trees. When you think about it, you only have 18 summers with your kids. And that summer was one for the books.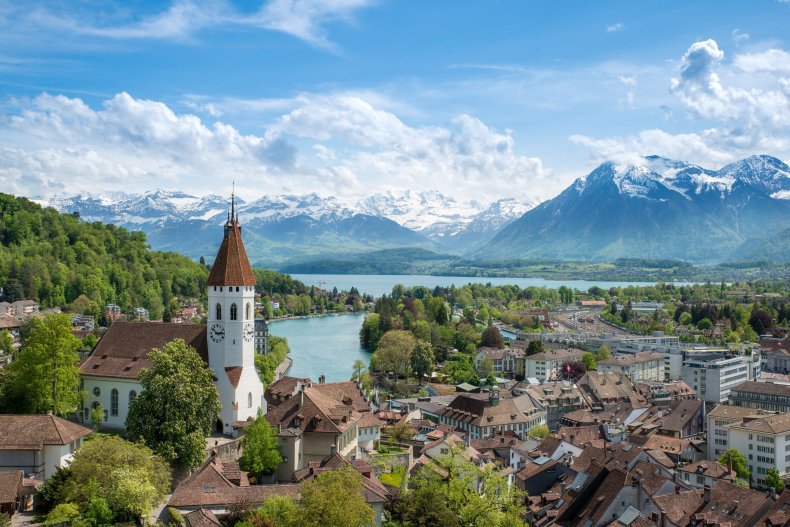 Bern, Switzerland
The Bernese lifestyle is nothing short of enviable. In fact, they rank amongst the world's top 10 cities for the best quality of life. It's easy to see why - beautiful views, quick day trips to mountains and a glacial river running through it. What's good for locals happens to be exceptional for travelers.
This city seems to run at its own leisurely pace, and yet a trusty timepiece remains one of the most iconic sites in town. The Zeitglockenturm – let's just call it the Clock Tower - dates back to 1530.
Take part in what is possibly the world's coolest commute. The Aare is the longest Swiss river, and it runs right through Bern and the Bernese hop right in. During the warmer months, you'll even see folks swapping their suits and ties for swim gear, throwing their stuff in a dry bag and commuting home via the swift waters!
Get out of town to Lauterbrunnen. This stunning valley where water falls over the cliffs happens to be a mecca for BASE jumpers, a crazy sport to watch, where people jump off the mountains and launch their parachute. I prefer renting a bike at the local shop and taking a ride thru the valley's bike path past farms and streams. You'll even bump into a vending machine selling a local farm's cheese and salami. Make sure you have francs!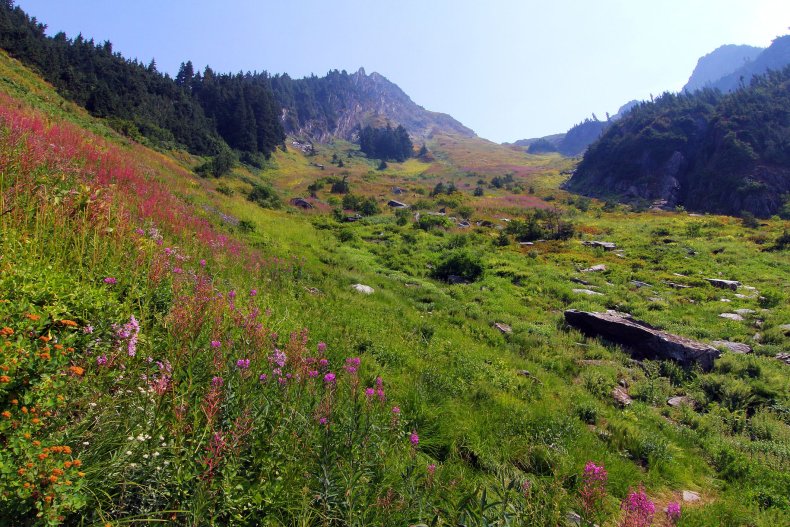 Northern Cascades National Park, Washington State
The National Park includes 684,000 acres of glacial lakes, rugged mountains, lots of waterfalls and hiking that ranges from easy to expert strenuous. Olympic National Park sees 3.4 million visitors a year; this one? 28,000. And since it's only a 2.5 hour drive from Seattle you could combine the two for a well city and (back) country vacation. Depending on how much your kids like to rough it, this might be better for well-seasoned campers and CEOs looking to clear their heads and shake the city off. For sleeping arrangements you can pitch a tent at one of the boat-in campsites on Lake Chelan, Ross Lake and Lake Diablo.
I prefer a few creature comforts, and you'll find those in the isolated town of Stehekin. The rooms at the Lodge at Stehekin are basic, but the surroundings make this one of the most jaw-dropping hotels in the country. The tiny old-school frontier community (population: 75!) is only accessible by float plane, hiking, horseback or boat.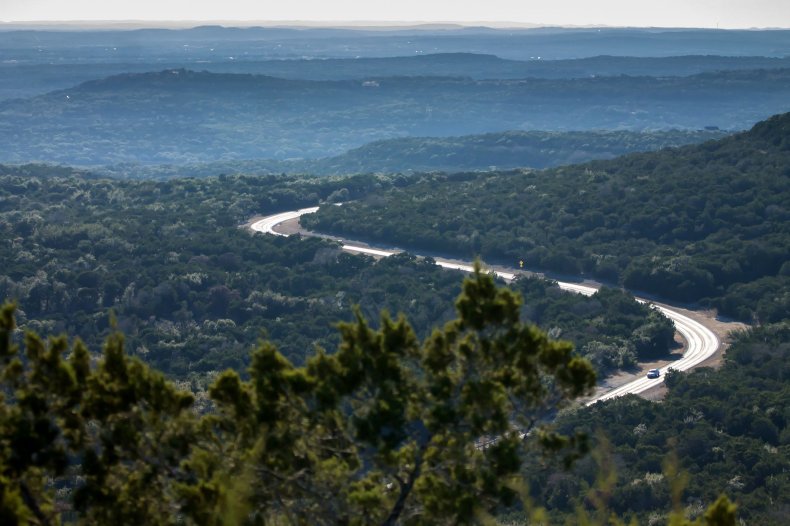 Texas Hill Country
Sure it's hot in Texas in the summer. But it's hot everywhere. And here in the land of wide-open spaces, Texas Hill Country is a great summer destination with its family-owned wineries, small towns and lazy rivers to go tubing.
Fredericksburg is a great town to stay and is home to the little-known National Museum of the Pacific War. Make sure you try dinner at Otto's Bistro, one of the few restaurants in the region that has a more modern take on local German fare.
You may think a wine tasting room is as kid-unfriendly as it gets. But not so at the Pontotoc Weingarten! A protected courtyard with communal tables is perfect for young children to run around (including the owners' four young kids) and baskets of local foods are provided so no one gets cranky.
A trip to historic Gruene (pronounced Green) will fill your soul. Dance the two-step in the oldest Dance Hall in Texas (1878), then cool off at the bar with a long neck beer.
Everyone's favorite summer activity there is renting a tube and just floating down the Comal River. Resort pools have nothing on the real thing.