Taking Risks and Banning Tom Cruise: The Legacy of Viacom's Sumner Redstone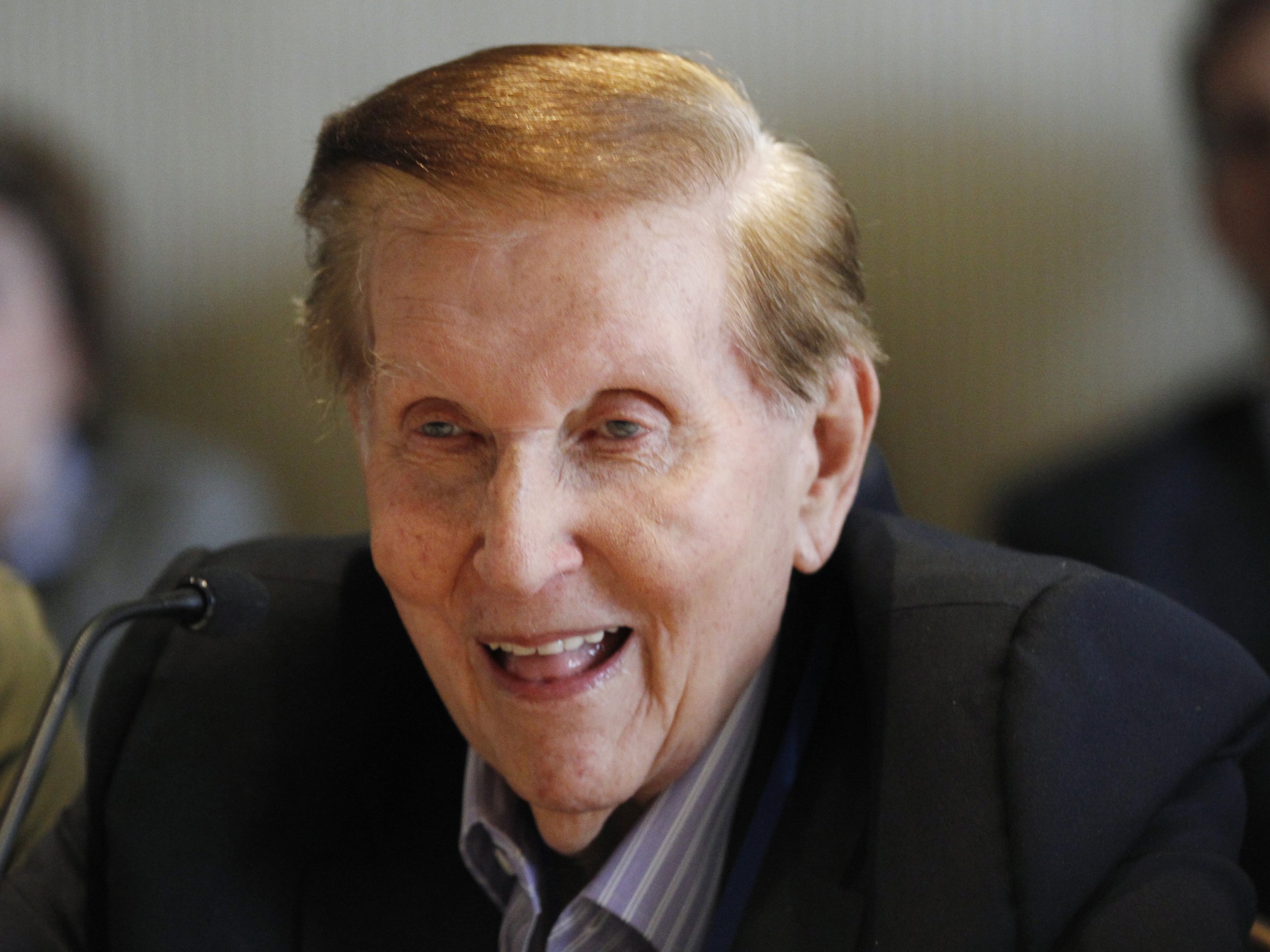 NEW YORK (Reuters) - Sumner Redstone was the mogul who never wanted to retire. For years he held on to his media empire with the same tenacity he used in clinging to the windowsill of a burning hotel in 1979.
But Redstone, who celebrated his 92nd birthday last May with a party thrown by his girlfriends at the time, resigned on Wednesday as executive chairman of CBS Corp <cbs.n> amid challenges to his mental competence. On Thursday, the board of Viacom Inc <viab.o>, the company that owns the Paramount movie studio, MTV and other assets, gave his chairmanship to Philippe Dauman and made Redstone chairman emeritus.
The changes came after Redstone underwent a mental examination last Friday by a psychiatrist hired by his former girlfriend, Manuela Herzer. She challenged his mental competency with a lawsuit in November 2015 after she was removed as his designated healthcare agent. The results of last week's examination have not been made public.
Redstone, a Harvard-educated lawyer from Boston, became one of U.S. media's most powerful figures by building up his family's theater chain, National Amusements, starting in the 1950s.
He was in his 60s when he made his big push into media, buying Viacom in 1987 for $3.4 billion with mostly borrowed money and Paramount for more than $10 billion a few years later. CBS was added to the portfolio in 1999 in a deal valued at $37 billion.
On Wednesday, Forbes magazine estimated Redstone's fortune at $5.2 billion.
Redstone had been a dominating force in his companies until recently, clearly in control at shareholder meetings and on conference calls. Even as questions about his health became louder, in a June 2015 interview with Vanity Fair, he said, "You should know that I am never retiring!"
Later in the year, the Wall Street Journal said he had suffered mini-strokes that made speaking difficult, although he remained mentally sharp.
RISK TAKER
Redstone built a reputation as a colorful, risk-taking executive who did as he pleased. He claimed to swim naked every day and was frequently surrounded by beautiful young women.
He had a penchant for forcing out top executives and had business conflicts with his son and daughter. He once temporarily banned Tom Cruise from the Paramount lot because he thought the actor's personal life was hurting the box office for "Mission Impossible III."
"With a striking head of orange hair, Redstone is a vainglorious, old-school egomaniac who has an operatic personal life that has been largely kept out of the media undoubtedly because he controls so much of it," media critic Michael Wolff wrote in New York magazine in 2002.
Redstone had been a guest at a Boston hotel in 1979 when an arson fire swept into his room. He clung with one arm as he kneeled on a narrow third-floor windowsill ledge as flames roared out the window until a fireman on a ladder truck rescued him. He said the fire burned his legs down to the veins and it took several surgeries and many months to recover.
"The heat and flames roaring out of the room burned off my pajamas and peeled away my skin," Redstone wrote in his book "A Passion to Win, published in 2001. "... The pain was excruciating but I refused to let go."
Redstone's biggest deals came after the fire but he said the ordeal did not necessarily inspire him to become a media magnate.
"The most exciting things that have happened to me in my professional life have occurred after the fire but not because of it," he said in the book. "It doesn't take near death to bring you to life. Life begins whenever you want it to begin."
Redstone, who was born on May 27, 1923, went through Harvard in three years and during World War Two worked with an elite U.S. Army unit that cracked Japanese codes.
Redstone divorced his first wife, Phyllis, in 1999 after 55 years of marriage. In 2003, he wed schoolteacher Paula Fortunato, who was four decades younger, in a marriage that lasted five years.