Judge: Viacom's Redstone May Undergo Medical Exam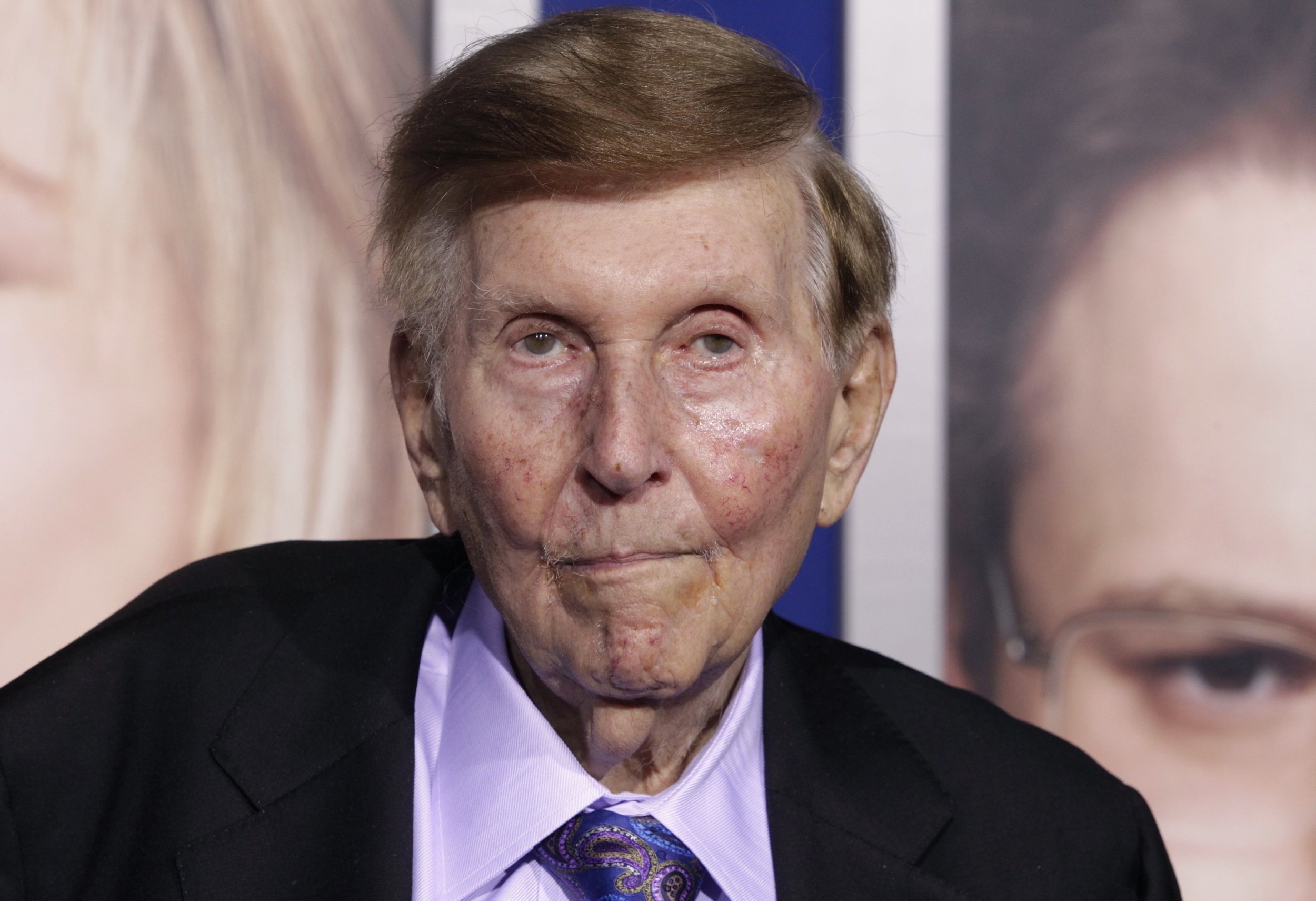 (Reuters) - Viacom Inc Executive Chairman Sumner Redstone can be examined by a doctor hired by Redstone's ex-girlfriend in a dispute over the 92-year-old media mogul's mental competency, a California judge ruled on Friday.
Dr. Stephen Read, a geriatric psychiatrist hired by attorneys representing former girlfriend Manuela Herzer, may interview Redstone for up to an hour, Los Angeles Superior Court Judge David Cowan said. Herzer and her attorneys cannot be present, the judge said.
Viacom investors are closely following the legal dispute, which has raised concerns about whether Redstone is capable of continuing as executive chairman of Viacom and CBS Corp, both of which he controls.
Viacom said on Friday in a securities filing it had cut Redstone's pay by 85 percent to $2 million last year because of "reduced responsibilities."
Redstone had chosen Herzer to make healthcare decisions for him in case he was not able to, her lawsuit filed in November said. It claimed the billionaire was mentally incompetent when he replaced her on Oct. 16 with Viacom Chief Executive Philippe Dauman.
Read, in a declaration filed in November on behalf of Herzer, said he believed Redstone lacked the mental capacity to make that change, citing testimony from Herzer and other witnesses. He had not examined Redstone in person.
Redstone's primary physician, Dr. Richard Gold, told the court Redstone was fully aware of what he was doing at the time. Gold was deposed by Herzer's attorneys this month.
In his ruling, Cowan said Gold's "equivocal deposition testimony is inconsistent with the assured opinion presented in his declaration."
Cowan rejected a request by Herzer's lawyers to depose Redstone, according to Gabrielle Vidal, an attorney for Redstone. "We are gratified that the Court continues to reject Ms. Herzer's increasingly desperate and disingenuous attempts to depose Mr. Redstone," Loeb said in a statement.
Redstone's lawyers said Herzer is pursuing a "personal financial agenda."