Sumner Stroh Claims Drones Circled Her Home Amid Adam Levine DM Allegations
The Instagram model embroiled in the Adam Levine cheating scandal has said that drones have been flying around her family home to obtain photographs of her.
Sumner Stroh, the 23-year-old who publicly claimed to have had an affair with the married Maroon 5 frontman, has been making headlines all week after her TikTok video about the alleged affair went viral.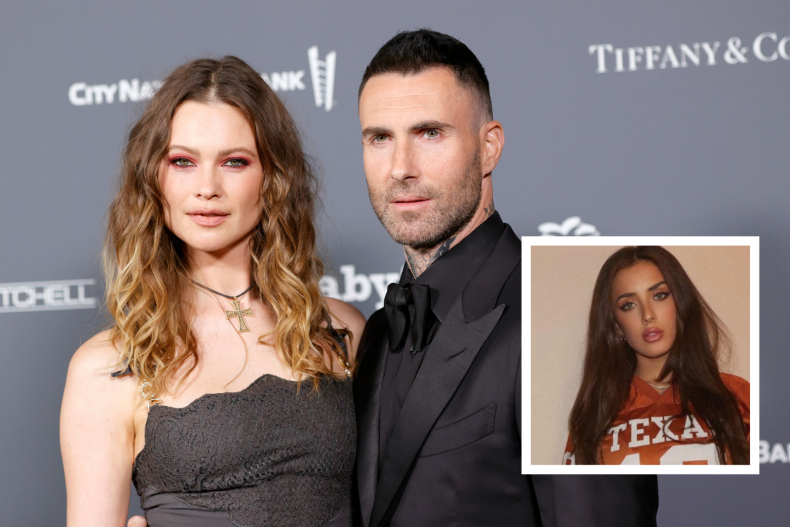 Now it appears that someone is trying to take photographs of the model in her home with the use of drones.
"To the 5+ drones circling my family home at 4 am, you won't get any pics of me because 1) I'm in Costa Rica, 2) I don't live there," Stroh shared in her Instagram story on Thursday night.
"You're wasting your time and money. Get some sleep."
It is unclear who sent these apparent drones to spy on Stroh, but her number of Instagram followers has skyrocketed amid her DM drama with Levine.
According to Social Blade—a public database that tracks social-media statistics—Stroh gained 42,528 Instagram followers on Tuesday.
For comparison, in the days before the news broke, she gained 582 followers on Monday, lost 34 on Sunday, gained 182 on Saturday and just two on Friday.
On Monday, Stroh released a TikTok about her alleged affair with the musician.
"At the time, I was young, I was naive and, quite frankly, I feel exploited," Stroh said in the clip posted on Monday, which quickly gained 20 million views.
"I wasn't in 'the scene' like I am now, so I was definitely very easily manipulated," she added, while sharing screenshots of their alleged conversations.
Following the initial media storm, Levine finally addressed the allegations and admitted that he "crossed the line."
"A lot is being said about me right now and I want to clear the air," the 43-year-old singer wrote on an Instagram story. "I used poor judgment in speaking with anyone other than my wife in ANY kind of flirtatious manner.
"I did not have an affair, nevertheless, I crossed the line during a regrettable period in my life. In certain instances it became inappropriate; I have addressed that and taken proactive steps to remedy this with my family," he wrote.
"My wife and my family is all I care about in this world. To be this naive and stupid enough to risk the only thing that truly matters to me was the greatest mistake I could ever make. I will never make it again. I take full responsibility. We will get through it. And we will get through it together," Levine wrote.
Five more women have now said that the Maroon 5 frontman sent them inappropriate messages.
Levine has been married to Victoria's Secret model Behati Prinsloo since 2014, and they share two daughters, Dusty Rose, who just turned 6, and Gio Grace, 4. Prinsloo, 34, is pregnant with their third child.
Meanwhile, a celebrity divorce lawyer has told Prinsloo to hold her head high as the world scrutinizes her husband.