Hundreds Stranded in Mexico After Airline Cancels Flights: 'We Do Not Have Another Flight to Re-accommodate Passengers'
Hundreds of tourists were left stranded after Sun Country Airlines canceled flights back from Mexico and told passengers they would have to find their own ways home.
The airline, which is based in Eagan, Minnesota, canceled flights Saturday from Los Cabos and Mazatlan in Mexico after a late-season blizzard struck Minneapolis-St. Paul International Airport. The two flights were the last scheduled for Sun Country's wintertime-only service from those destinations, USA Today reported.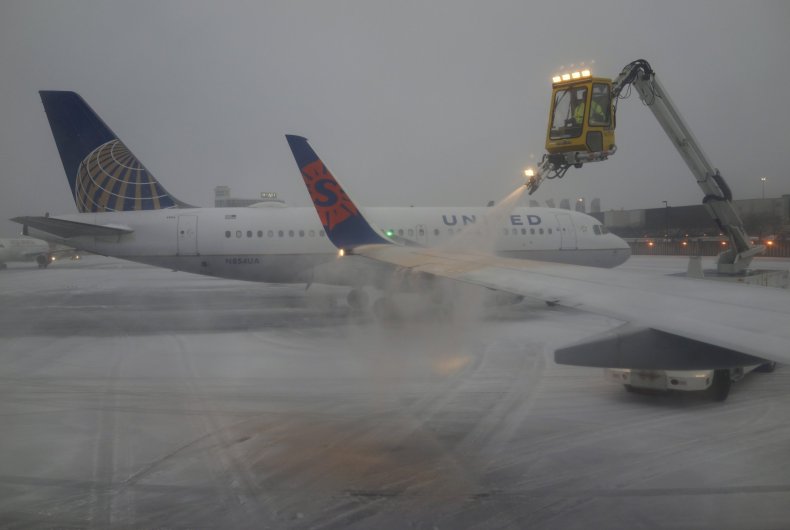 The company then decided that it did not have additional aircraft to fly to Mexico and pick up the stranded passengers.
"As disruptive as the current situation is for the affected passengers, the alternative —canceling other flights to other destinations—would have been more disruptive to even more passengers," Kelsey Dodson-Smith, vice president of marketing for Sun Country, told The Star-Tribune in an email.
Sun Country refunded customers for the flights but told them they would have to book new flights home on different carriers.
"These were our last flights for the season, so we do not have another flight to re-accommodate passengers on," the airline told customers in a message, according to KARE-11. "You will receive a full refund. Flights will need to be purchased on another carrier."
Customers told KARE-11 that they repeatedly tried to get ahold of customer service to no avail.
"We are their customers, we are their responsibility to get out of a foreign country, we've paid them. Bottom line, even if the season is over, they have a responsibility to us, we paid them, we trusted them and they just abandoned us. That is ridiculous," customer Ann Berglund told the Twin Cities news station.
Berglund said she is stranded in Mazatlan and estimated she attempted to call customer service around 800 times. She said Sunday that she kept getting an "all circuits are busy" recording.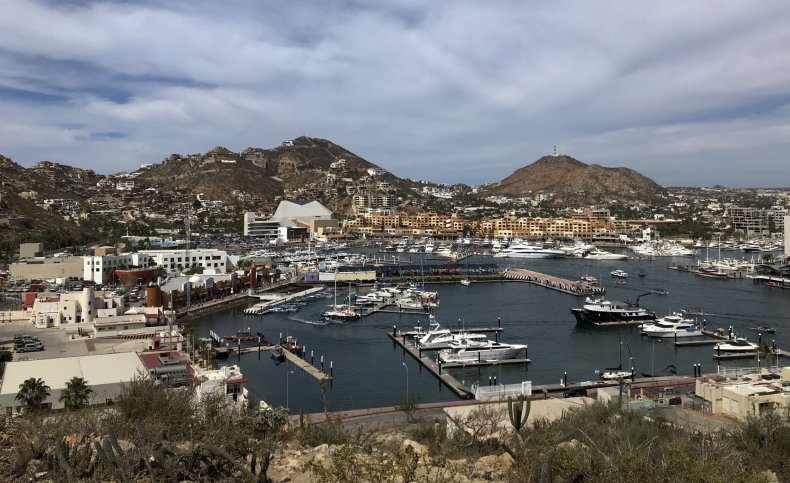 In an email to airline employees, Sun Country CEO Jude Bricker acknowledged the company had to "find ways to improve our customer communications as we failed in that area." Bricker said extreme weather conditions and road closures made it difficult for staff to get to a customer service facility in Eagan.
The airline said that the call center was unable to reliably receive inbound calls from customers left stranded in Mexico, adding that it does not have interline agreements with other airlines to re-accommodate customers when flights are canceled.
Bricker said that the airline could have sent recovery flights but it would have meant displacing other customers. Instead, Sun Country opted to refund customers their flights.
"With hindsight, we should have flown a rescue flight to MZT as service options are limited," Bricker wrote. "SJD has more service options and we felt the best option for those customers was giving them a full roundtrip refund on their Sun Country flight to make alternative arrangements as quickly as possible."
Bricker continued: "Either way, for these routes we should have been reachable and covered their transportation costs if we didn't fly them home."
By refunding canceled flights, the airline fulfilled any legal requirement to customers, USA Today reported.
"Weather is out of their control; how they're handling the situation is IN their control," travel agent Emily Kladivo told The Star-Tribune. "Send a plane, go get your passengers."