Sun Jihai on Manchester City, the 2002 World Cup and 'Crazy' Changes in Chinese Football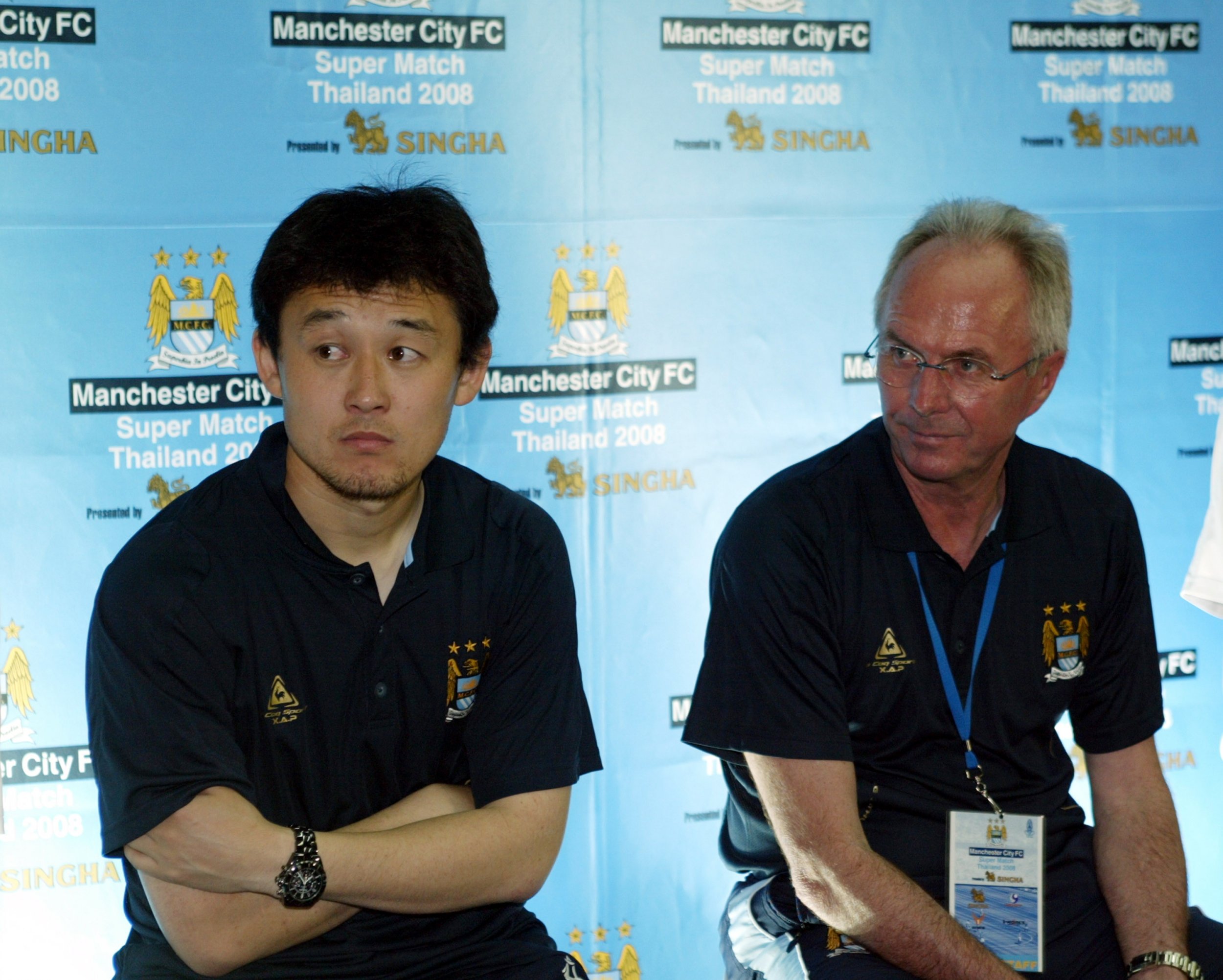 Few people in 2017 can claim to have quite as rounded a perspective on Chinese football as Sun Jihai.
Sun, 39, retired in December 2016 following a 21-year playing career that took him from Dalian Shide, Liaoning, in China's northeast, to Crystal Palace, and, most famously, to Manchester City for eight years. He was also a part of the only China team ever to have reached a FIFA World Cup, in 2002 in Japan and South Korea.
In 2009, after a spell at Sheffield United, Sun returned to play in China, from where he has been able to observe the seismic changes in the country's professional football setup, as money and, in turn, foreign luminaries have flooded into the game.
With the new Chinese Super League [CSL] season beginning on March 3, Sun spoke to Newsweek about his career and his thoughts on where the current investment will take Chinese football.
What are your initial recollections of English football?
My first memory about England in 1997 [is of when] I went to England to train and prepare for the World Cup qualifiers in the national team. I transferred from Dalian Shide to Crystal Palace, because [Terry] Venables' assistant coach Ted Buxton came to China to the national team as a consultant. He knew something about me, he thought I could play in the First Division, so he recommended me to Venables.
Everything was fresh to me. Living habits, local customs and practices were not the same. Although Division One was the second league, the rhythm was faster [and] players had stronger bodies. This was a big challenge for me, but it improved my ability.
Before I went to England, I was a little hesitant. The income was not much different, to go to a different country—maybe I would not adapt. But after a season, I missed the atmosphere of football, the fans, the whole of the [English] football system. I was especially eager to return at a better level to show my ability.
Was communication with your teammates a problem?
I could speak little words, like "Thank you, how do you do?" Before I got to England, language was a real problem. But the good thing is football is the same all over the world, it has the same rules. My ability was noted by coaches and fans as soon as I played a lot of matches. The problems of life were overcome.
I have read you were disappointed not to be one of the Chinese teenagers selected to go to Brazil for training camps? (In the mid-1990s Jianlibao Group, a soft drinks producer, sponsored a Chinese youth team to travel to Brazil for five years' training).
I couldn't join [the] Jianlibao Team to Brazil as the players had to be born after 1977. I tried to show them my age through a bone X-ray but I didn't pass. But I have to say it's a good thing for me, the frustration made me grow more.
What was the level of Chinese football like when you started out?
The China Super League's investment and facilities were not as good as they are now, but the league level was good. Of course, the League began to have some bad problems around 2001 and 2002: match-fixing, crooked referees. There were players involved in illegal gambling.
How was your time at Manchester City under Kevin Keegan and Stuart Pearce?
This period of time was very important, not only on the pitch—as it gave me a lot of experience in life. Keegan is an England legend, a more moderate character. Pearce has a high degree of attention and willpower. Each one has his own merits—two football philosophies—but they are both in the traditional English style. Generally speaking, I was very happy to work with them.
Can you describe the experience of being part of the first Chinese team to qualify for a World Cup?
My playing time was relatively short, I was injured in the first 20 minutes of the tournament against Costa Rica. As part of the only team in China to stand on the world's highest stage I have been very lucky. Although my time was not long, I was very satisfied. At the World Cup, we did not expect too much, we were like first grade primary school students. Our group had the winner Brazil and third-placed Turkey. We had the attitude of learning to play. Of course, if we had played well and take chances, if we had scored a goal or had a draw… There are some regrets.
Could you see the differences in Chinese domestic football when you returned from Europe?
Just one CSL club—Guangzhou Evergrande—had a relatively large investment. Other clubs had more normal investment when I returned home in 2009. [During] the last three years of the CSL, clubs have more and more investment, close to crazy, though each club's strategy and business philosophy is different.
How do you view the influx of highly-paid foreign stars into the CSL?
The high profile foreign players and coaches come to China, I think it's good for Chinese football. But to change so crazily with foreign coaches and players is not great. Complete change is also needed at the bottom with youth training, coaches, and referees. To have a good football atmosphere in China is far more important than the effect of foreign players and coaches. If high profile foreign players show their extraordinary ability, it's okay. But many foreign players' performance does not reflect the high price. Foreign players on high salaries can make low-paid Chinese players unhappy.
Are the wages currently being offered sustainable?
The wages and investment will slowly return to normal, which will especially benefit youth training. When there are fewer good players, prices must be higher. If many talented Chinese players show up, the demand for high profile foreign players is reduced. I cannot imagine what Chinese football will look like in 2030 if the current trend continues. China should be focused on football's basic work, like training players, coaches, referees and building more pitches. Let the children like and play football. Then the fan culture should be [healthier]. We have huge work to do, but Chinese football can be improved.