Sun Sentinel Newspaper Apologizes for Running Front Page Gun Show Advert Alongside Parkland Victim Story
A Florida newspaper has apologized for running a front page advertisement for a gun show underneath a story about a victim of the Parkland school shooting.
The Sun Sentinel promoted the upcoming Fort Lauderdale Gun Show on its front page on Wednesday (May 2) alongside a photo showing friends and family members gathering for an unveiling of a headstone to commentate Alyssa Alhadeff.
Alyssa, one of the 17 vicitms of the Marjory Stoneman Douglas High School shooting, would have turned 15 on Tuesday.
The paper's front page also featured another story about the gunman who killed five people at Fort Lauderdale-Hollywood airport last year pleading guilty.
One of those outraged by the appearance of the ad was Fred Guttenberg, father of 14-year-old Parkland victim Jaime Guttenberg.
"Looks like the Sun Sentinel editor on this page failed. A story on the victims of gun violence and they put a gun coupon on the page. WTF," he wrote on Twitter.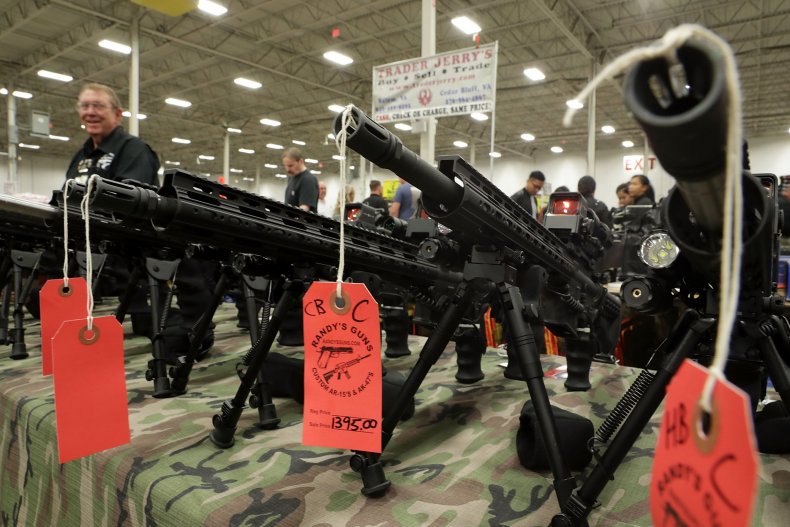 Parkland activist Cameron Kasky also described the advert as a "terrible but revealing look at the gun culture the NRA is promoting in our country."
Following the outcry, the Sun Sentinel issued a public apology and said they will be temporarily blocking all gun adverts from their paper.
"We deeply regret placement of a gun advertisement on our front page Wednesday morning," Sun Sentinel's publisher Nancy Meyer said in a statement.
"It is against our policy to run gun and other types of controversial advertising on our front page.
"We understand how the juxtaposition of certain ads and news stories can appear extremely insensitive, and we failed to prevent such a juxtaposition today.
"We are taking steps to ensure this does not happen again, and the Sun Sentinel now has a moratorium on gun advertising."
Guttenberg said he is pleased the matter was resolved, but added he would like to see the ban on gun advertising in the newspaper brought in permanently
"I want to break and cripple this cycle of money that has led to the death of my daughter and so many others," Guttenberg told Miami New Times. "I'm going to ask them to make this a permanent change."
Speaking to CBS Miami, Kasky added: "I'm very glad the Sun Sentinel has decided not to run gun ads after what happened on the front page today. Their decision to right the ship for the days to come is very morally just and I hope they stick by it."