Day Five at Sundance: The Oscars Are So White, but This Film Festival Isn't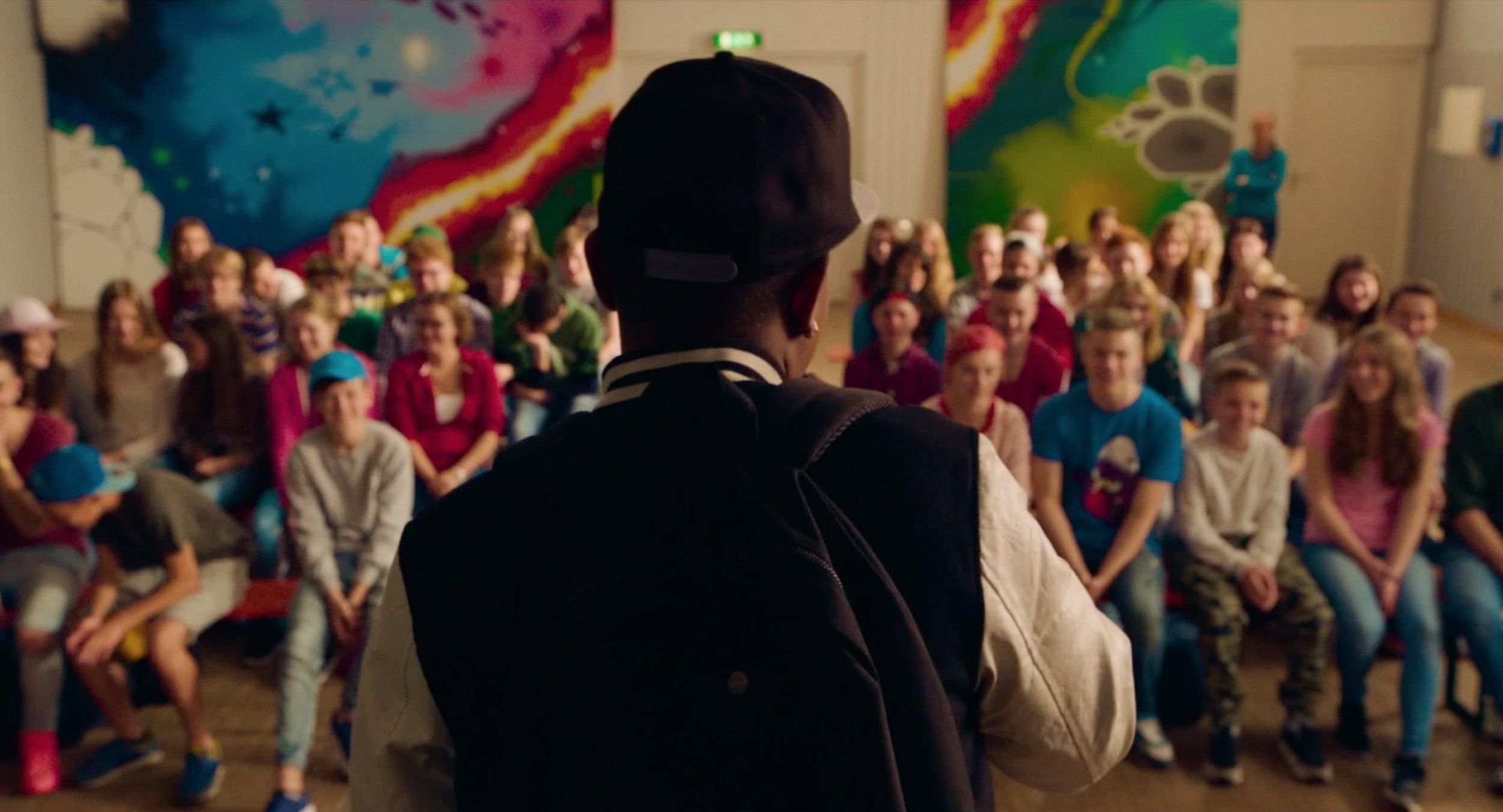 The heated debate over race and representation on the silver screen made its way this week to the snowy climes of Park City, Utah. First, Kristen Stewart ignited Twitter with her plea to "do something" about gender inequality in Hollywood during an interview at Sunday promoting her new film, Certain Women. Variety incorrectly attributed her words to a statement about diversity in the industry, and the remark went viral. Around the same time, studios were battling over distribution rights for Nate Parker's slave rebellion drama The Birth of a Nation. On Tuesday morning, Fox Searchlight purchased it for $17.5 million, the highest a film's ever reaped at the festival.
The latter says a lot about what's happening in Park City. Despite the ongoing #OscarsSoWhite controversy, people here are conscious about representation and care deeply about expanding racial and gender diversity in independent film. About 33 percent of all directors at Sundance this year are women—a huge contrast to the damning statistics released last year showing that women directed fewer than 5 percent of major studio releases in 2014. Some of the buzziest films at the festival this year—The Birth of a Nation; the touching coming-of-age story Morris From America; the fictitious biopic about Barack and Michelle Obama's first date, Southside With You; and Spa Night, which grapples with gay Asian identity—are anchored by people of color.
On a personal note, the majority of festival attendees I've met this week are people of color, particularly fellow Latinos. Many of them are young up-and-comers who work in programming, directing and rights clearance law for documentaries, among other things. I even met a woman who runs a film festival in Trinidad and Tobago that showcases local talent and features stories about the Caribbean diaspora. As Robert Redford put it last week at the festival's opening: "The point of it all [Sundance]...was to create an opportunity for new voices in film to have a place to speak."
America's Most Lovable Weirdo
Speaking of how things should be, I attended the best party at Sundance on Monday. Hosted by the New Orleans Film Society, it featured live music, a photo booth and an abundance of Cajun food, from shrimp remoulade to a delectable ahi tuna cracker. It's no myth: New Orleans knows how to throw a great party. A close second place goes to the informal late-night get-together Vimeo hosted at its group condo, around 1 a.m. The vibe was decidedly not a #Scene, more like a college house party. The tequila flowed, the fireplace crackled, the hot tub bubbled, someone made nachos, and the conversations got a little bit weird (who knew so many people here had scars from strange accidents?).
Earlier that night, I caught the premiere of Thorsten Schütte's documentary Eat That Question, about the prolific composer, musician and rabble-rouser Frank Zappa. In the spirit of telling the story in Zappa's own words, the documentary is solely composed of archival footage, including long interviews, quiet moments at home and ample concert reels of Zappa performing with his third band, the Mothers of Invention. The film isn't really informative about the finer points of Zappa's extraordinary life, but it does offer a fascinating chronology of the composer's public persona, up until his death from cancer in 1993.
Zappa was much more than the mustachioed maniac the media made him out to be. He was a lovable weirdo who turned down offers to play at large-scale political events and stuck steadfast to his own beliefs. He collaborated with symphony orchestras and self-funded an album, he visited Czechoslovakia following the collapse of the Communist regime, and in an American court he once railed against "the wives of Big Brother" who helped push for parental advisory labels.
Among the most surprising revelations: Zappa once submitted an op-ed about "cheese" and American life to this magazine in the early 1980s. Sadly, we declined to publish it. Can we get a reprint up in here?