Sundance Film Fest Refuses to Buckle to Michael Jackson Fans Protesting 'Leaving Neverland' Screening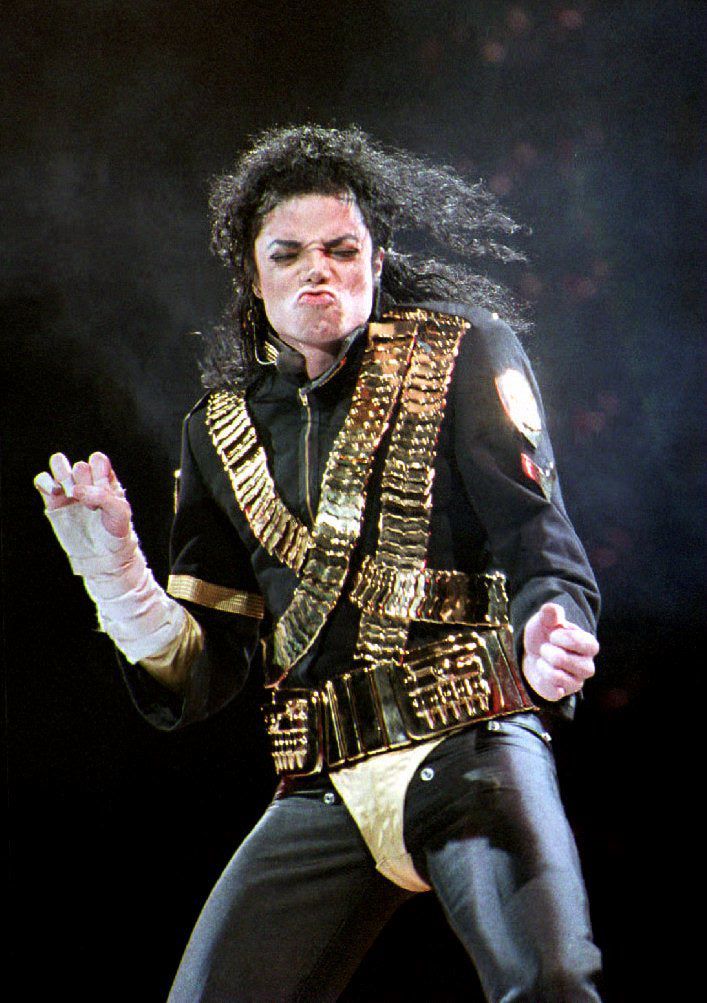 After several days of Sundance Film Festival organizers responding to worries that the new documentary about Michael Jackson will not screen due to fan protests, Utah police and organizers are taking a proactive stance in warding off any signs of unrest.
"We have increased our staffing out of concerns for the potential for a protest," Captain Phil Kirk of the Park City Police told Deadline about the January 25 debut of the new Leaving Neverland documentary, which covers the sexual abuse allegations at the late superstar's ranch.
Reportedly, Leaving Neverland director Dan Reed has received direct threats for unveiling the controversial documentary at the famed Sundance Film Festival, which runs January 24 to February 3 this year in Park City, Utah, of course.
"Tensions are higher for this movie than anything I've ever seen at Sundance before," said an unidentified law enforcement official, according to Deadline writer Dominic Patten Thursday. "No one is going to be prevented from exercising their Constitutional rights, but we are not going to allow this to get out of hand, in any way."
The official added that security measures will be heightened inside the Egyptian Theater on Friday when the two-part, four-hour documentary is scheduled to screen at Robert Redford's renowned film festival.
The documentary is "just another rehash of dated and discredited allegations," Deadline reported an unidentified Jackson estate spokesperson said.
Furthermore, Deadline reported that Salt Lake City Police Sergeant Brandon Shearer said his officers are anticipating similar protests at the Leaving Neverland screening in that city on January 26. He told the publication his bomb squad will be on alert, if necessary.
"We are aware of the possibility of protests and our job will be to monitor any protests that may occur and give people the ability to let their voices be heard safely," said Shearer.
The documentary investigates allegations of sexual abuse and child molestation against Michael Jackson, as told through the personal stories of two of Jackson's alleged victims.
In response to growing protests about the documentary, Sundance organizers told its corporate partners it will continue to screen Finding Neverland, as Indie Wire reported, and not buckle to protests.
Sundance officials wrote in the official statement:
"It has come to our attention that some of you may have received messages or social media posts from Michael Jackson fans who would like us to pull the screening of 'Leaving Neverland.' Sundance Institute supports artists in enabling them to fully tell bold, independent stories, stories on topics which can be provocative or challenging. We look forward to audiences at the Festival seeing these films and judging the work for themselves, and discussing it afterward."
The documentary tells the story of two men who allegedly had relationships with Jackson when they were 7 and 10 years old.
As soon as Sundance added Leaving Neverland to its 2019 festival lineup, Jackson's estate denounced the film as "just another rehash of dated and discredited allegations," and "yet another lurid production in an outrageous and pathetic attempt to exploit and cash in on Michael Jackson," reported Sean P. Means of The Salt Lake City Tribune earlier this week.
In its message to festival sponsors such as Amazon, Chase, Netflix, AT&T and Lyft last week, Sundance emphasized it will continue to screen the documentary and avoid public discourse concerning the controversy after some sponsors had "received messages or social media posts from Michael Jackson fans who would like us to pull the screening of 'Leaving Neverland,'" according to Deadline.
Jackson fans have complained loudly, mostly through the #BoycottSundanceFestival hashtag on social media.
Jackson, who died of a doctor-prescribed prescription drug overdose in 2009 at age 50, was accused of improper contact with young boys through most of his career. He was acquitted on molestation charges in 2005 and always maintained his innocence.
The documentary, part of Sundance's Special Events program, is set to screen Friday, January 25 at 9 a.m. at the Egyptian Theater in Park City. It screens again on Saturday, January 26 at 12:45 p.m. at the Broadway Centre Cinemas in Salt Lake City.
Leaving Neverland will air on HBO and Britain's Channel 4 in the spring.
Reed directed The Paedophile Hunter in 2014, Terror in Mubai in 2009 and The Valley in 2000.