Day Six at the Sundance Film Festival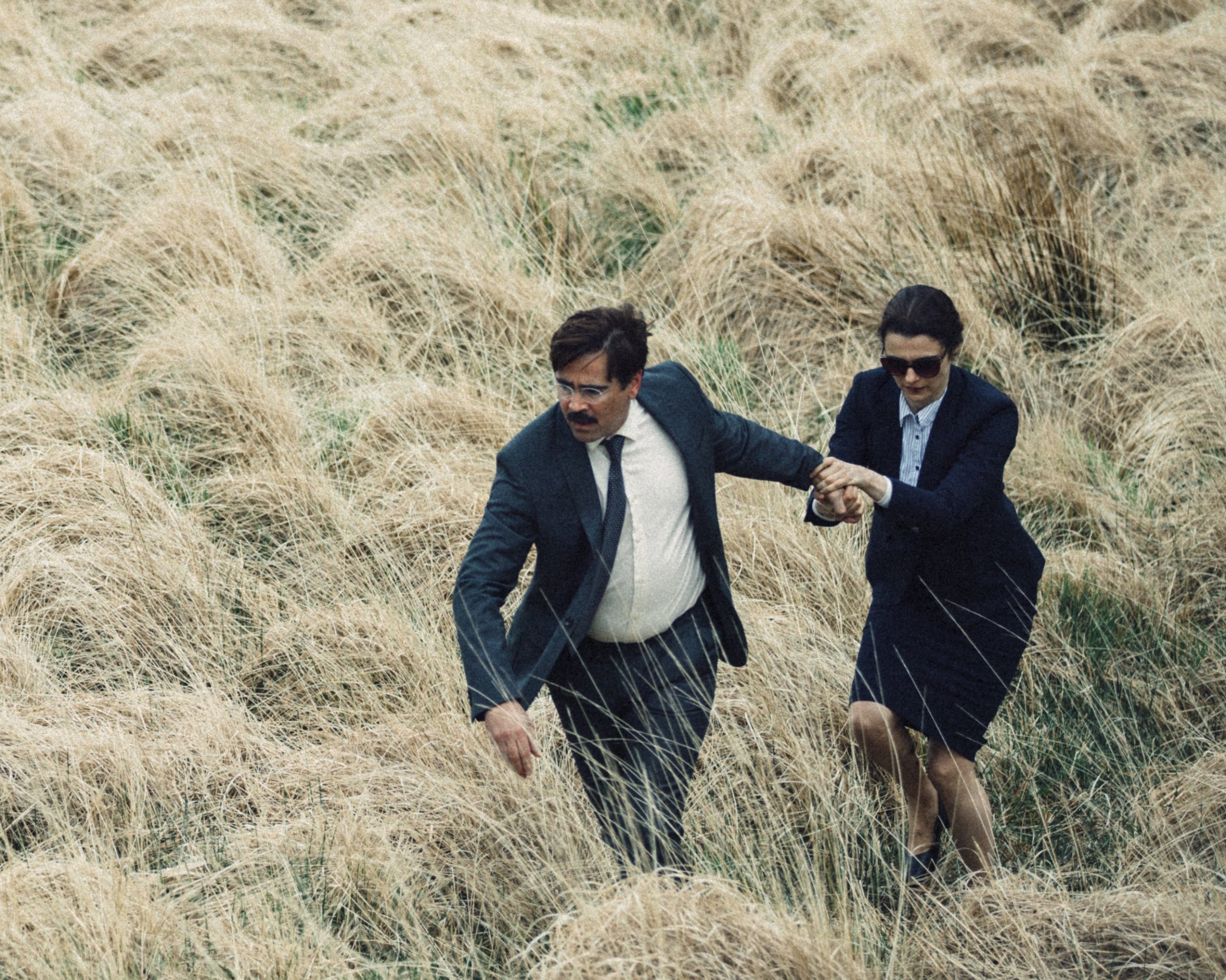 When I look back at this year's Sundance Film Festival, I'll remember my final day as perhaps the knottiest one of all, a 24-hour period that included plenty of screenings, interviewing multiple filmmakers who helmed innovative feature films, a breathless hike that culminated in doing tequila shots with Richard Linklater at a Texas-style BBQ and, finally, a red-eye back home to New York.
First thing in the morning, I sit down with rising Brazilian-born filmmaker Bernardo Britto, the mind behind two films making their debuts at Sundance this year: an animated short named Glove that he co-directed with Alexa Haas, which features over 3,000 paintings, and the feature film Jacqueline (Argentine), a riff on the influx of sensitive information into the ether, thanks to whistleblowers like Edward Snowden and Julian Assange.
The latter follows a filmmaker (former Daily Show correspondent Wyatt Cenac) who is unexpectedly contacted by a young Frenchwoman, Jacqueline (Camille Rutherford), who formerly worked for the government and is now in self-imposed exile in Argentina. She's harboring critical and potentially life-endangering information and pleads for him to come document her story. Situated somewhere between a narrative film and a mockumentary, Jacqueline becomes a quick-witted primer on truth and on people trying to sabotage each other just to get their 15 minutes of fame, as well as a wider meditation on the #content we're putting out into the world, where people are forced to question their demand to know everything all at once.
Since Jacqueline (Argentine) had its premiere, an incendiary Guardian review has been making the rounds; it calls the movie "infuriating" and "dull." Honestly, I couldn't disagree more with this assessment. I will say that Jacqueline (Argentine) will definitely resonate more with digital natives and younger folks, who came up in a time of democratization of information and grappling with what that means. And the movie certainly doesn't end the way some would probably want it to.
But if this movie makes you mad, and if you're looking for everything to be resolved and tied up in a neat bow, you've proved its point completely: Our world is not neat, and the messiness of human nature makes dictates that closure is an ideal often unattainable. By actualizing the very thing it's critiquing, Jacqueline (Argentine) is a satirical, wry piece on the spew of information circling the zeitgeist, and I commend Britto and the actors for taking a leap of faith here. I can't wait to see what he does next.
Afterward, I sit down with Diego Luna, Maya Rudolph and Danny Glover, for Luna's Mr. Pig. The story follows Ambrose (Glover), a pig farmer who heads down to Mexico with his prized pig, Howard, after his farm goes into foreclosure. The winding journey finds him unexpectedly reuniting with his estranged daughter, Eunice (Rudolph), and trying to find his old friend a good home. The movie, Luna's third as director, is unique in that everything was filmed in real time as it happened on the road trip to Mexico, which lent itself to many an unscripted moment.
"The beauty of shooting a journey is you're actually experiencing and you're photographing a reality that exists, and not one you articulate in your head. You react to something real," Luna says of the experience. "We couldn't control the highways, we couldn't control the encounter with people."
Rudolph chimes in to say that the experience "made it seem much closer for reality," which is unusual compared with the non-chronological way that feature films are scripted and shot.
Next, I check out Assad Fouladkar's comedy Halal Love (and Sex), a narrative feature that seeks to "lift the veil" on the things that wedge themselves in a tense space in Beiruti Muslims' lives: between faith and fornication. The movie comprises three intertwining stories: about Awatef, a woman finding her husband a second wife; about a bitter man, Mokhtar, determined to find his ex-wife, Batoul, another husband so he may then re-marry her again (for the fourth time); and, finally, about Loubna, a divorced woman who's finding it difficult to justify being single amid people who warn her against living alone. The film finds careful footing between probing the open secrets of Muslim inner life and informing Western audiences without being critical of it, a feat in itself.
From there, I trudge to a late-afternoon party celebrating Linklater and the Louis Black-directed documentary about his work, titled Richard Linklater: Dream Is Destiny. I curse my lack of hiking skills as I make the trek uphill to the condo, but the effort is worth it: The low-key house party features Texas brisket catered by Austin's barbecue mainstay Ruby's, and guests mill around, Shiner Bocks in hand, while celebrating the Texas filmmaker's tales of slackers, rock schools and the dazed and confused. It feels like a backyard barbecue with friends instead of a gaggle of strangers from all around the globe converging at an independent film festival. Later on, roughly 100 people use salty tequila shots to toast Linklater, and he and I chat about the finer points of our mutual Houston upbringing, some of which are portrayed in his film Boyhood.
Stuffed with Texas chili, corn bread and coleslaw, I trek over to see what would be the final film I'd catch at Sundance, The Lobster. Yorgos Lanthimos's buzzy feature, his first in English, has already nabbed the Jury Prize at Cannes this past year. It lives up to every piece of hype it has garnered, with its stunning originality and stylized approach to depicting a chilling, dystopian near future.
In this world, being single is illegal, and those who find themselves newly divorced or widowed are sent to a hotel where they must find a suitable partner within 45 days, lest they be turned into the animal of their choice and sent out into the woods to live alone forever. The Lobster follows David, whose stay at The Hotel doesn't go according to plan. The film is a thought-provoking—and darkly funny—piece about our world's preoccupation with traditional courtship.
Soon, I am riding to the airport, thinking about the experiences and conversations I've had during this sensational week of independent film. For me, 2016 trumped 2015's Sundance in spades: The films were more potent, the issues were more immediately discussed, and the collaborative spirit was rampant. This is what it should be about. While I'm still admittedly in recovery mode from a sleepless week, I'm already counting down until 2017.