Day Four at the Sundance Film Festival: Men Writing About Women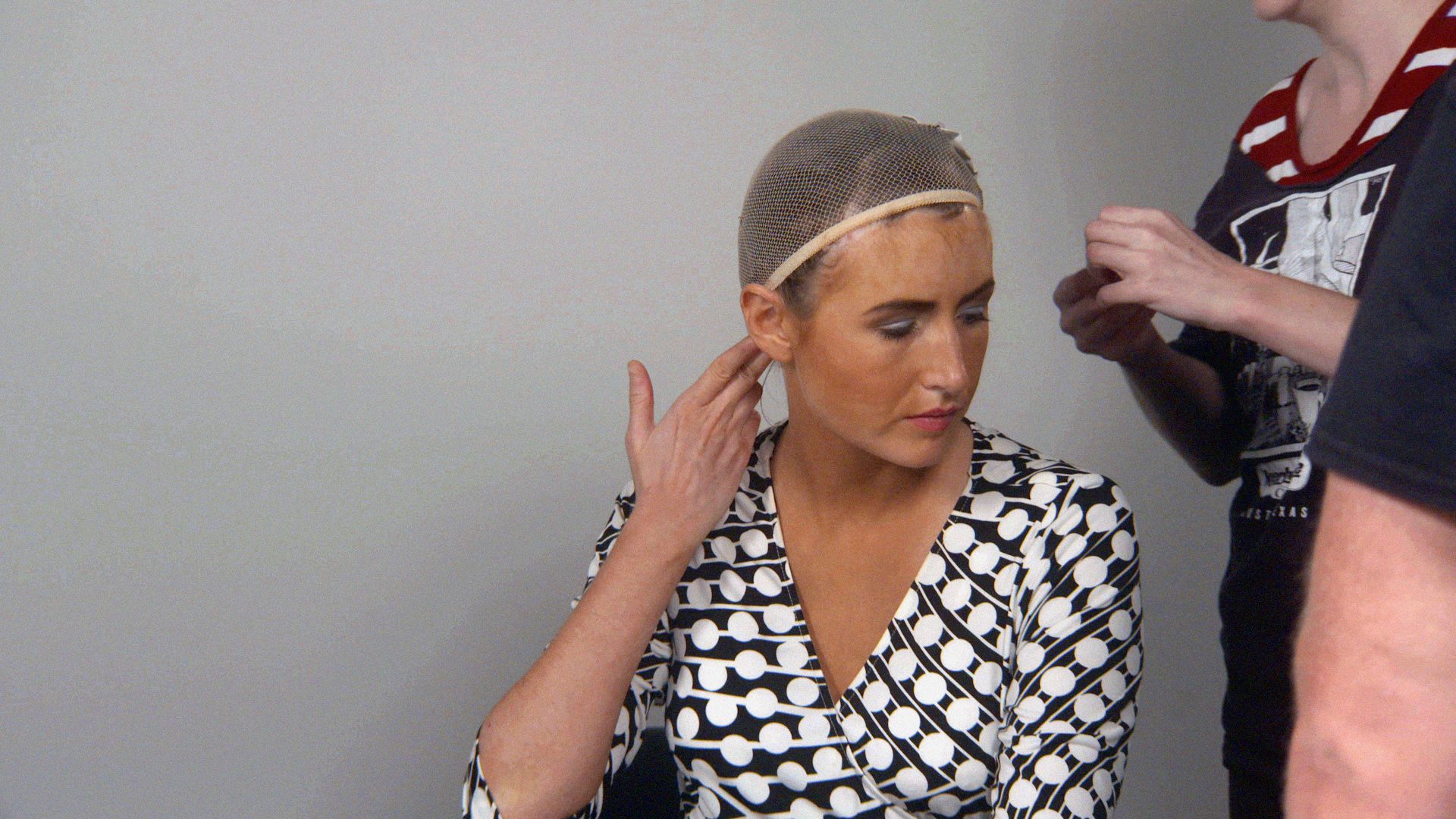 Four days into the 2016 Sundance Film Festival, I decided to eschew the buzzy industry screenings—Whit Stillman's Love and Friendship and the Gloria Vanderbilt and Anderson Cooper documentary, Nothing Left Unsaid. Instead, I dove into two more off-kilter films: Antibirth, a hallucinatory nightmare flick, and the stunning documentary Kate Plays Christine, which probes the astonishing life of journalist Christine Chubbuck (she inspired the movie Network).
The two films deftly circle the lives of outcast women, a difficult challenge since both are directed by men. As Robert Greene, the director of Kate Plays Christine, puts it during the Q&A session after the film: "I'm a guy making a film about a woman. And that's always fucked up." But both Greene and Antibirth director Danny Perez were careful to credit and consult women for their projects, and it shows.
Antibirth, a movie I watched with a hand in front of my eyes, will enthrall horror film fans with its inventiveness and camp. The film stars Natasha Lyonne as Lou, a hard-partier in a desolate town, who begins to experience strange visions and symptoms of a mysterious illness after a drunken night out with her friend Sadie (Chloë Sevigny). As the plot unfolds, the movie becomes a larger tale involving conspiracy theories and perhaps even extraterrestrial life (think Rosemary's Baby meets The X-Files). Music fans will rejoice, too: Antibirth is the first feature from Perez, who made the weird, wonderful film ODDSAC with the musical group Animal Collective in 2010. This time around, he collaborated with his friend Eric Copeland (of Black Dice) to craft the film's supernatural soundscape.
Sufficiently scared, I went to catch the world premiere of Kate Plays Christine. The film has received hefty praise for its unusual approach to filmmaking, and it lives up to the hype: Greene's movie is a new kind of documentary, one that rejects talking heads and archival-driven footage in favor of portraying a story in real time. The movie follows actor Kate Lyn Sheil (Listen Up Philip; House of Cards) as she transforms into Christine Chubbuck, a local news anchor who committed suicide on air in 1974.
But Kate Plays Christine is no mere character study. The documentary retraces Chubbock's life in her hometown, where most have all but forgotten her, and tries to get into the mind of someone contemplating suicide in such a public way. Everyone seems to have an opinion as to why Christine did it: She was lonely, she was childless, she was selfish, to name a few. All are dead ends leading viewers to conclude that depression is a mystifying, personal battle and trying to define it is pointless.
Perhaps the most powerful and eerie part of the film occurs when Chubbock writes "attempted suicide" in her final monologue. She leaves room for the possibility of error, just in case—a sign to some that she was a journalist until the end.
The film resonates because it forces us to confront why we, the public, are so eager to witness such a gruesome, public spectacle. What ultimately makes this film so extraordinary isn't just the imaginative approach or the wrenching subject matter; it's also seeing it in a theater and feeling as if everyone—men and women alike—are holding their breath.