SungWon Cho Talks 'gen:LOCK' and Wanting to Do "As Much Acting as Possible"
You may not know SungWon Cho's name, but you've almost certainly seen one of his skits. He is a prolific comedic presence among today's social media meme culture.
Whether it's on YouTube - where he's amassed almost 2 million subscribers - or shared on Twitter and Facebook, Cho - a.k.a. ProZD - has made fans laugh at his insights and parodies of various media including anime, games (both of the video and board variety) and much more. Now, he's thinking big.
"I just want to do as much acting as possible. Voice acting gives me a lot more freedom because I'm not limited by my physical appearance. I can voice all sorts all different sort of characters," Cho told Newsweek. "But I also look at live-action parts that are a good fit I would definitely be down to do that too. Acting is what I like doing the most and voice acting is what I was interested in from the beginning."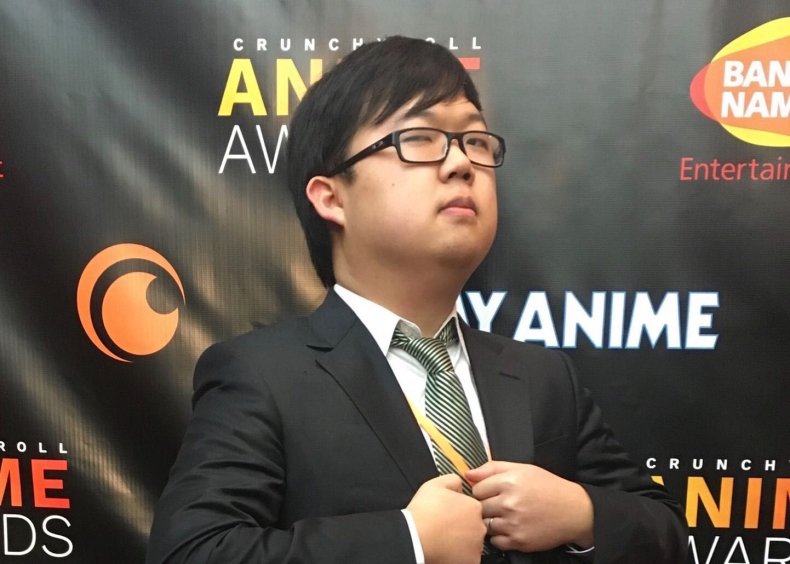 The 28-year-old is quickly becoming one of the top voice actors working in animation, thanks in part to his latest gig voicing Henry Wu in Rooster Teeth's highly-touted animated series, gen:LOCK. Cho performs alongside a cast of Hollywood's brightest stars including Michael B. Jordan, Dakota Fanning, and Maisie Williams.
"I thought, 'wow I can't believe these people signed on for gen:Lock that's amazing," Cho said of his castmates.
gen:LOCK is a series inspired by mecha anime, like Gundam, with cyberpunk ingredients, like Ghost in the Shell, set in a future where technology plays a much bigger role in people's lives. Cho, who admittedly hasn't seen a lot of mecha anime in his life, plays a scientist who was captured and forced to help develop weaponized mecha for the Union (the bad guys).
"Before the Henry audition I only knew it was a mech anime, but a little more serious than some of [Rooster Teeth's] other animated series and would feature a cast with a variety of ethnicities and that did interest me," Cho said. "It's a huge honor. I would love to have as much Asian-American representation as possible."
A cultural war is the the backdrop for the first season of gen:LOCK so the cast had to represent the diversity involved, but like most fans the casting announcements were initially a shock to Cho based on star power alone.
"It's a big deal for Rooster Teeth to be able to work with such big talents. I was excited for Gray, honestly," he said.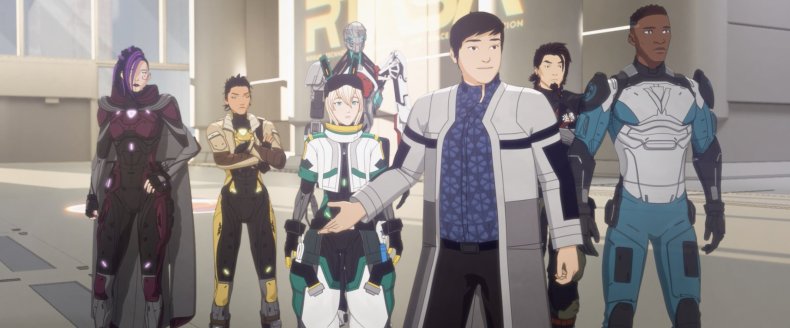 Gray Haddock is Rooster Teeth's Head of Animation. He has performed and produced some of the studio's most popular series including RWBY and Red vs Blue. Haddock is the creator of gen:LOCK, which currently airs weekly on Rooster Teeth.
"I've always wanted to work with him ever since I met him," Cho said. "And he has a very clear idea of what he wants. He wanted the performance to not feel over exaggerated like an anime. He wanted it to be a grounded performance and I was happy to do that."
Cho has worked with Gray on other Rooster Teeth series Red vs Blue, Camp Camp and Nomad Out of Nowhere. He auditioned for gen:LOCK characters Julian Chase and Dr. Rufus Weller before the roles would go to Michael B. Jordan and David Tennant.
Cho read the scripts for those characters, describing Weller as more "whimsical" than Henry who he sees as more enthusiastic but with a dry sense of humor. But those script readings gave him a sense of who these characters of gen:LOCK were, and that made the series more appealing to him.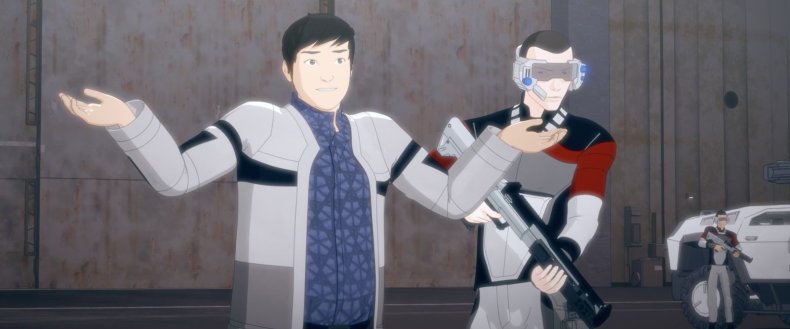 Henry Wu was introduced in Episode 5 when he was rescued by the gen:LOCK team. Wu wouldn't reappear until Episode 7 as part of a secret scientific base called RTASA. While still a supporting character in the series, Wu's interactions with the main cast, especially Cammie (Maisie Williams), make him a character fans should keep an eye on.
"I'm happy with what [Henry] can do. He makes an impact with his humor, I like that a lot," Cho said. "The initial scene where he's being led to the prison and admires the mech and is just very non-salient about everything. I just like that about his character and I think the interaction with [Maisie Williams] character is fun. When I read that script I knew how I wanted to play that kind of character. That was my favorite bit, but there's some fun stuff still to come."
The first season of gen:LOCK concludes on Saturday, March 9. Stream episodes online at Rooster Teeth.