Greatest Sunken Treasure of All Time? Race to Claim $133 Billion Worth of Treasure From Russian Warship Wreck
A team scouring a Russian warship sunk more than a century ago is on the hunt for treasure rumored to be worth more than $133 billion.
An international team put together by the Seoul-based maritime salvage company Shinil Group discovered on Sunday the wreck of the Dmitrii Donskoi, which had been sunk in 1905.
Manned submersibles found the Russian Imperial Navy cruiser at a depth of around 434 meters, nearly a mile off Ulleungdo, on the Korean coast, the South China Morning Post reported.
Video footage shows damage to the ship that had been sunk by the Japanese in May 1905 during the Russo-Japanese war.
In 1905, the 5,800-tonne vessel had sailed from the Baltic to join the Battle of Tsushima after Japan destroyed Russian ships in the Far East.
Historical records suggest that the vessel, which was built in 1883 and named after a 15th century Moscow prince, contained the treasury of the entire flotilla as well as the gold reserves of other ships that had been damaged in battle.
Around 60 of the 591 crew were killed and further a 120 injured before it anchored off Ulleungdo and the captain ordered his men ashore.
The next day, the Russians scuttled the ship offshore to stop the Japanese from seizing its cargo and the crew was taken prisoner.
Some South Korean media speculated that there are 5,500 boxes of gold bars and treasure worth about US$133 billion.
If confirmed, this would make it most valuable haul ever found on the seabed. In 2015, the Spanish galleon San Jose that had been sunk by the British in 1708 was found with treasure estimated to be worth between $1bn and $17 billion, The Guardian reported.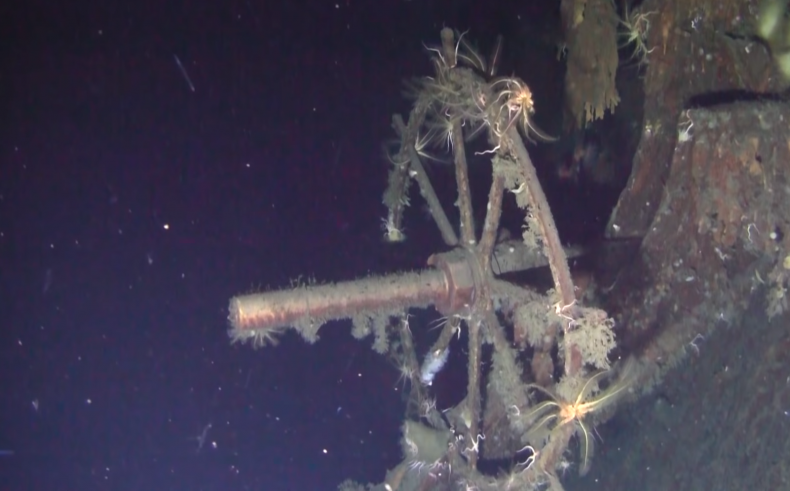 Shinil Group said in a statement: "The body of the ship was severely damaged by shelling, with its stern almost broken, and yet the ship's deck and sides are well preserved. We spotted things that look like treasure boxes, but we have not opened them yet. We will open them up in due course."
Shinil says it wanted to raise the ship in October or November and would hand over half of the gold found on it to the Russian government.
It said it would also invest 10 percent of any money found into Ulleng Island, which is popular for Korean tourists, and would include a museum dedicated to the ship and crew.
Some of the bullion would also be spent on development projects such as a possible railway line linking Russia and South Korea through North Korea.