Sunny Balwani, Ex-Boyfriend of Theranos Founder Holmes, Begins Fraud Trial
A federal prosecutor says Ramesh "Sunny" Balwani played a central role in ripping off investors while working as an executive at a startup headed by Elizabeth Holmes, who was earlier convicted of fraud charges.
A San Jose, California, jury on Tuesday heard opening statements in the trial of Balwani, a former boyfriend of Holmes who also served as chief operating officer of the once-heralded health technology corporation she founded. Statements from both the prosecution and defense signal the trial will focus on how close Balwani was to Holmes.
Holmes, 37, the founder and former CEO of Theranos, was found guilty in January on four counts for her role in defrauding investors in her company that promised to revolutionize blood-testing. After founding the Silicon Valley startup in 2003 at 19, the Stanford University dropout gained wealth and renown for her technology that promised to identify over 1,000 datasets from a single drop of blood.
However, the company collapsed after reports emerged that Theranos' technology didn't live up to its hype, endangering patients.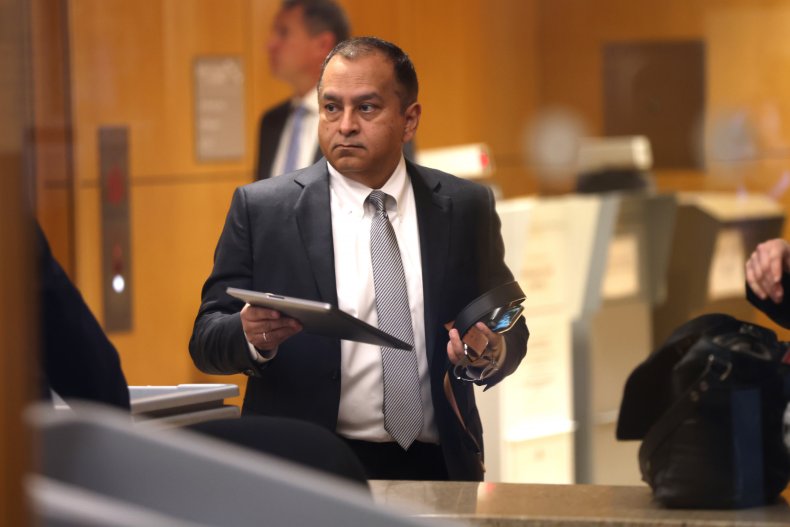 "Ms. Holmes and Mr. Balwani were partners in virtually everything," prosecutor Robert Leach told the jury, according to CBS affiliate KPIX 5. "The defendant and Holmes knew the rosy falsehoods that they were telling investors were contrary to the reality within Theranos."
Leach, who prosecuted Holmes, told the jury the case was "about fraud; lying and cheating to get money," pointing out that Balwani had no medical degree or experience with medical devices.
"The headlines and the sensational stories about Theranos and Elizabeth Holmes have no place in this trial," Balwani's lawyer Steve Cazares told the jury, reports siliconvalley.com.
Cazares told the jury that although Balwani entered a romantic relationship with Holmes and lived together, he stressed there was distance between the two. He said Holmes founded Theranos in 2003 and Balwani didn't join the company until 2009.
Balwani, 56, never sold his shares in the company even after investing $5 million of his own money and guaranteed a $10 million loan, Cazares said, according to siliconvalley.com.
"He joined Theranos because he believed in Theranos' technology," Cazares said. "He didn't join Theranos because Elizabeth was his girlfriend."
But Leach told the jury that Balwani purportedly managed the company's troubled laboratory and was responsible for inaccurate revenue statements provided to investors.
During her trial, Holmes tearfully testified that Balwani manipulated and controlled her, yelling at her and telling her he was "so disappointed in my mediocrity."
"He felt like I came across as a little girl and thought I needed to be more serious and more pointed," Holmes said during the trial.
Her testimony was markedly different from texts released earlier referring to Balwani as her "tiger."
Holmes, who has yet to be sentenced, could face up to 20 years in prison and a fine of $250,000, but is expected to receive a lighter sentence after jurors acquitted her on four of the charges.
Balwani could face a similar sentence.
Newsweek has reached out to Balwani's attorney for comment.