In Photos: California's Wildflower Super Bloom Can be Seen From Space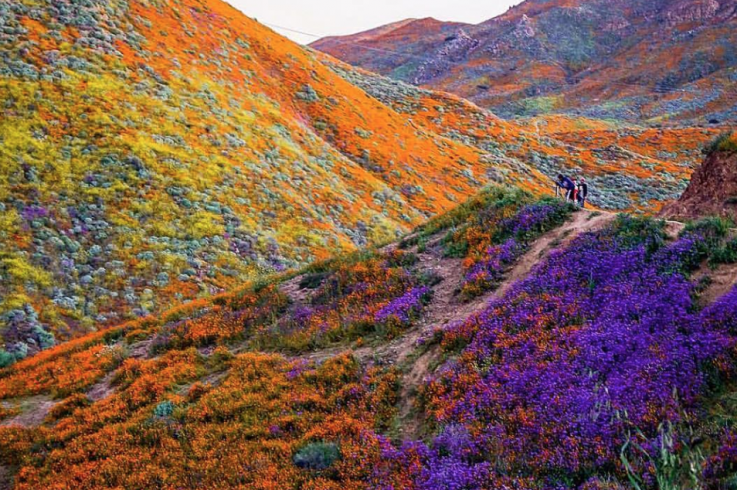 California's wildflower super bloom is bigger than it's been in years, thanks to ample rainfall and a particularly wet winter. The massive explosion of poppies covering areas like Walker Canyon and the Santa Monica Mountains can even be seen from space.
Park rangers have had to work overtime to unsnarl traffic jams, keep visitors from trampling wildflowers, and even wave away helicopters, as the colorful floral panoply continues to draw thousands of locals and tourists alike.
The super bloom has also caused millions of migrating painted lady butterflies to fill the sky in Southern California. While the blooms have faded in some regions, as social media indicates, there are still plenty of place to see this spectacular display.