Super Blue Blood Moon 2018: Here Are the Best Pictures of the Lunar Eclipse Supermoon
This morning brought a spectacular "super blue blood moon" to the skies. Featuring a trio of supermoon, blue moon and lunar eclipse, the face of our satellite glowed red for viewers in parts of the western U.S. and around the world.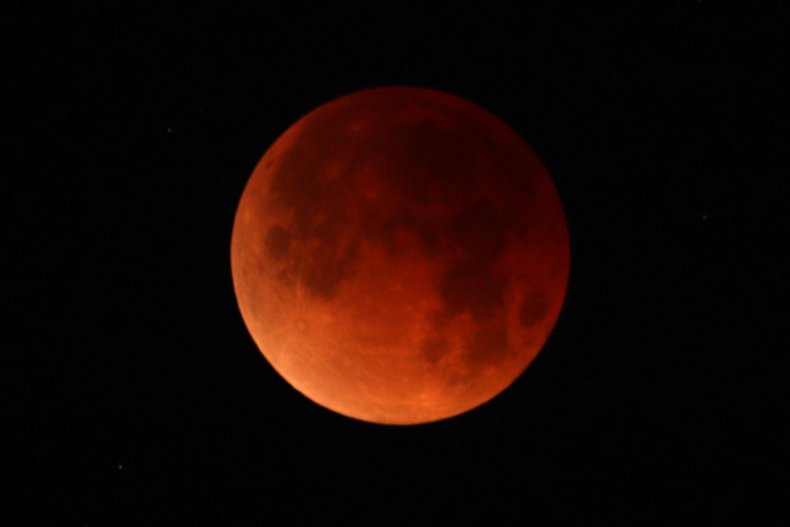 Don't worry if you missed the rare lunar treat itself. Newsweek has collected a few of the very best photographs from the incredible celestial display.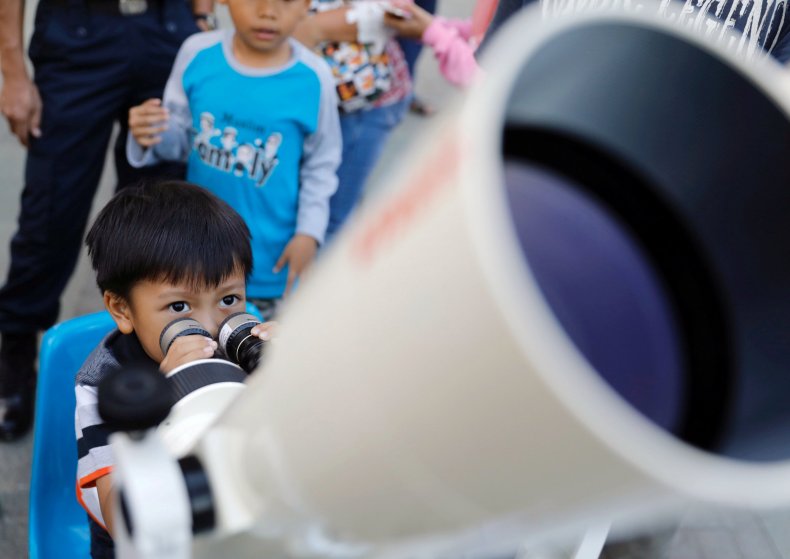 A "supermoon" is a popular term for a full moon coinciding with the moon's closest approach to Earth. The moon's orbit is elliptical, so it sits nearer to our planet at certain times of the month.
Beijing, China: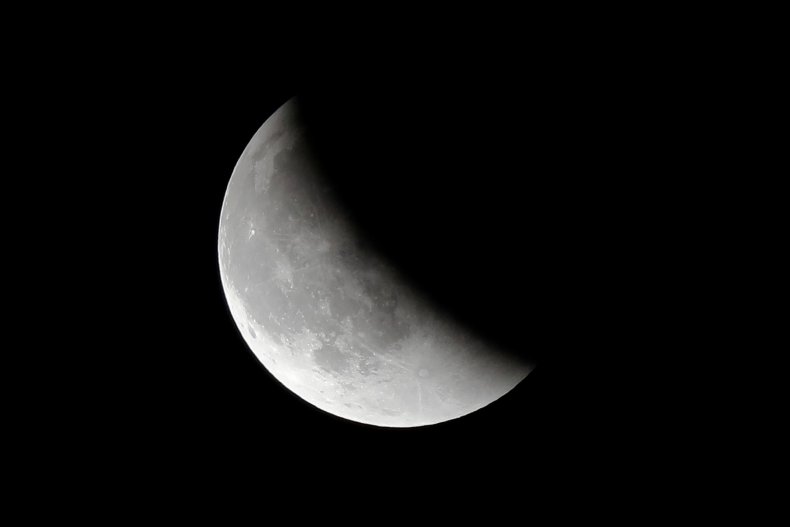 The closest point in the orbit is called the "perigee," so astronomers call this a "perigee full moon."
Santa Monica, California: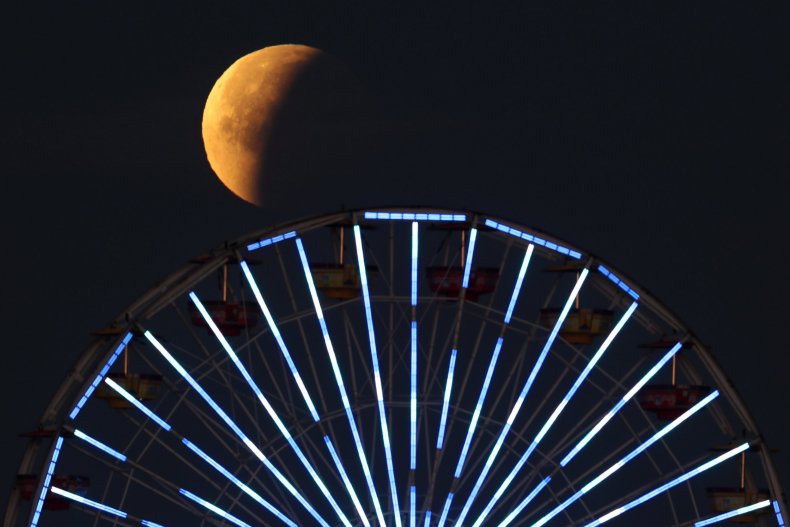 Unfortunately, a "blue moon" doesn't really glow blue. This term has come to mean the second full moon of the month.
Bangkok, Thailand: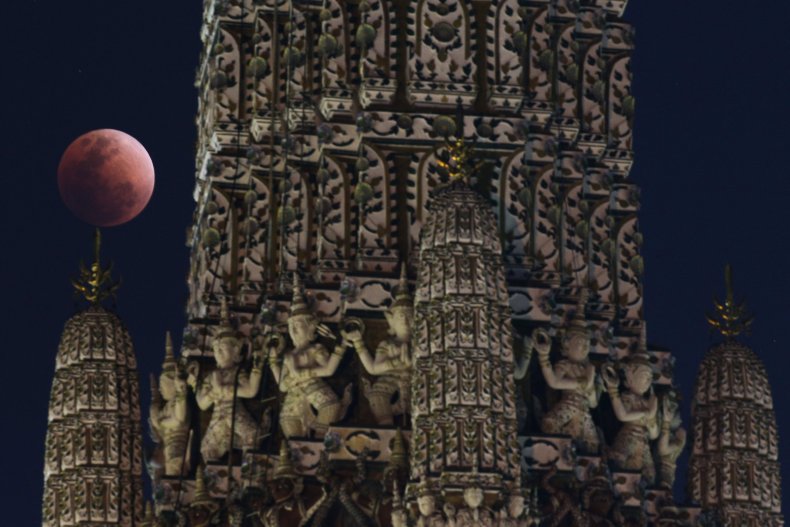 January had already seen a full moon on New Year's Day, making this a blue moon. By rare coincidence, the January 1 full moon was also a supermoon.
Oceanside, California: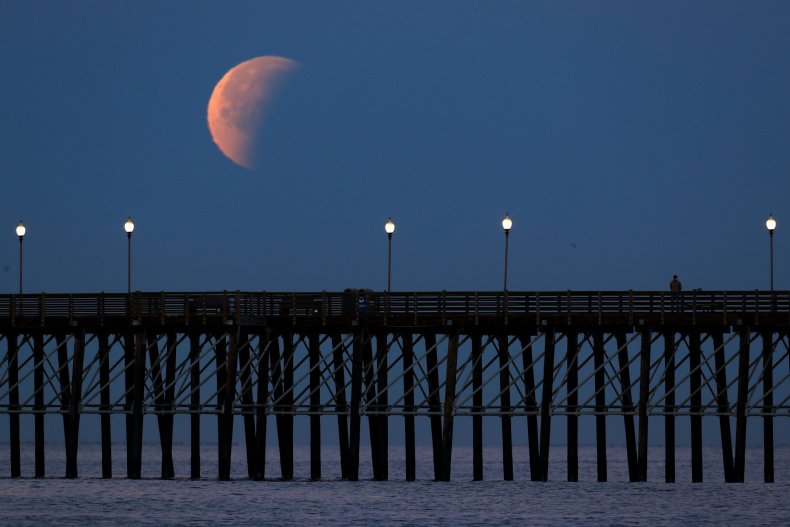 The term "blood moon" refers to a lunar eclipse, which glows an orange-red when it reaches totality. "You're basically seeing all the world's sunrises and sunsets at that moment reflected off the surface of the moon, so it should be quite spectacular," NASA planetary geologist Sarah Noble previously explained to Newsweek.
Mumbai, India: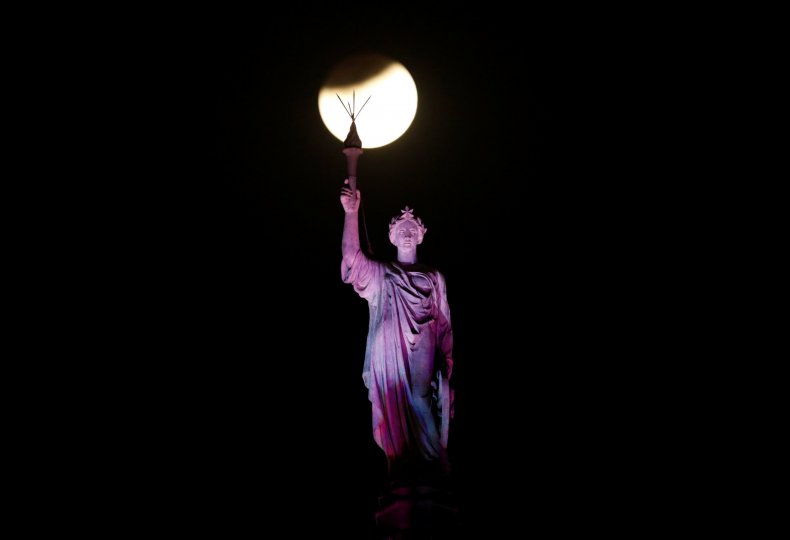 A lunar eclipse takes place when the sun, moon and Earth line up in such a way that the shadow of the Earth shadow obscures the moon. The eclipse is visible to those areas experiencing nighttime during this astronomical maneuver.
San Francisco: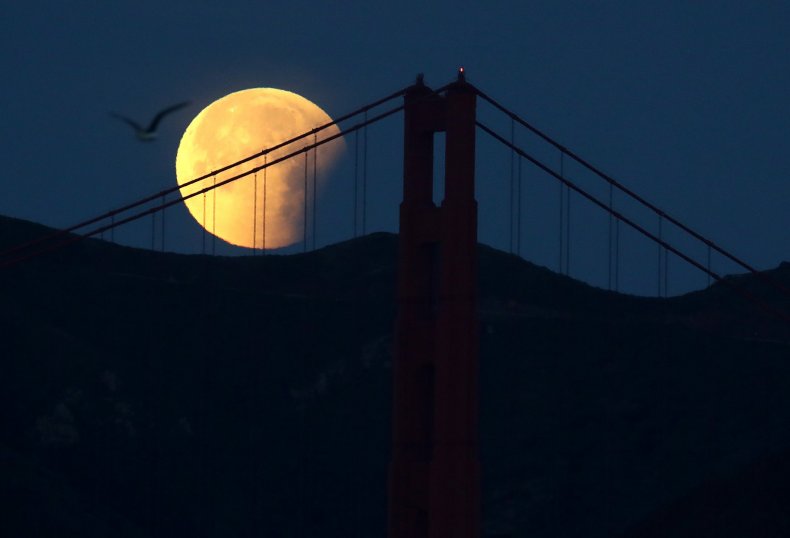 Don't miss out on the next super blue blood moon to grace U.S. skies. According to NASA, another supermoon, blue moon and lunar eclipse trifecta will be visible exactly 19 years from today on January 31, 2037.