Who Will Win the Super Bowl? Amazon's Alexa Predicts the Eagles Will Beat the Patriots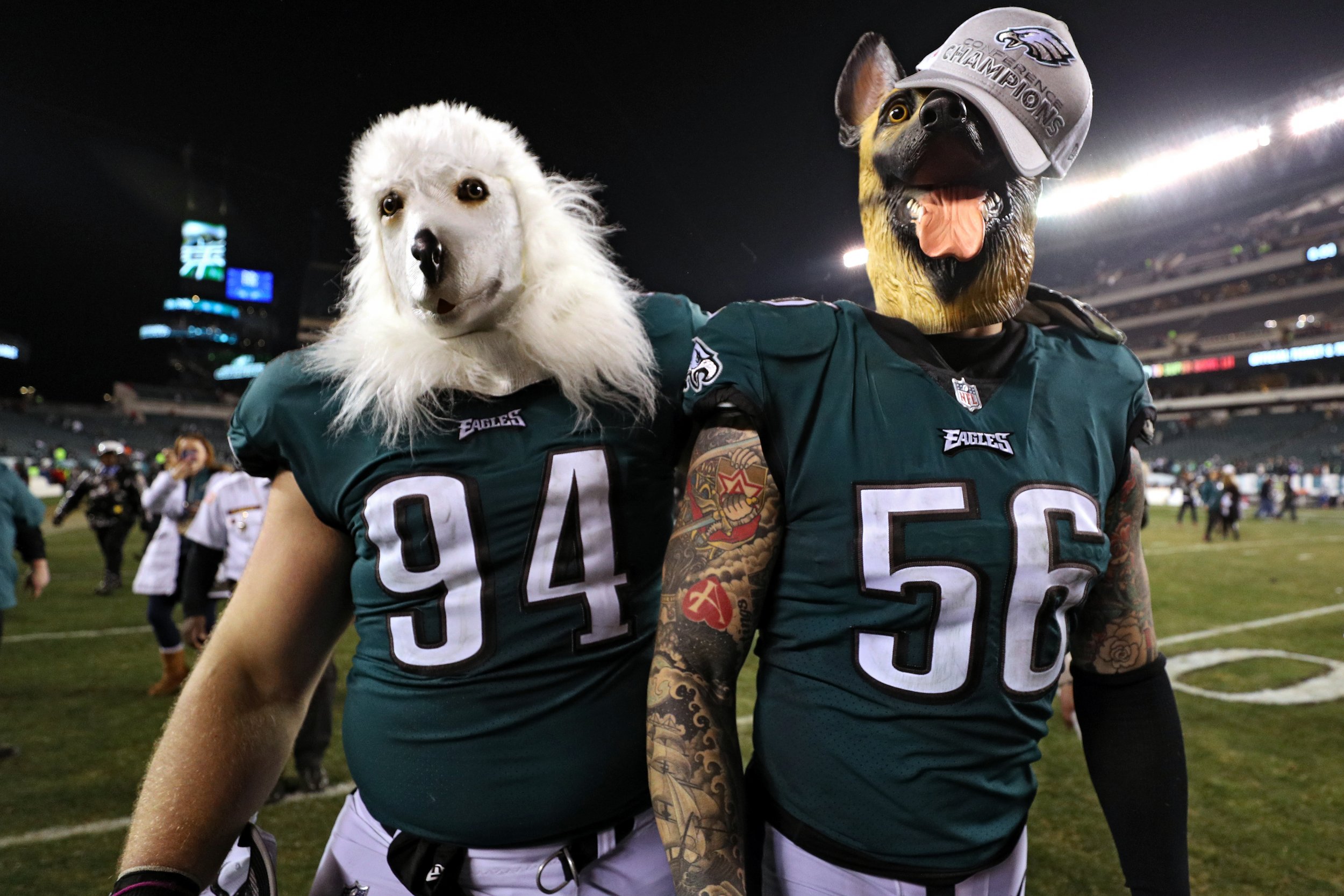 The Super Bowl is such an American institution that seemingly everyone has thoughts on the big game. And that include's Amazon's voice-controlled assistant, Alexa, who is apparently rooting for the Philadelphia Eagles in Super Bowl LII.
Philly, the NFC champions, are slated to take on AFC champs the New England Patriots, on Sunday, February 4. The Eagles are the underdog, which Alexa cites as one of the reasons she's cheering for them. Videos of the Alexa-enabled devices the Amazon Echo and Dot surfaced online, showing the virtual assistant's answer to the question, "Who's going to win the Super Bowl?"
According to videos posted online, Alexa responds: "I'm flying with the Eagles with this one because of their relentless defense and the momentum they've been riding off their underdog status. E-A-G-L-E-S. Eagles."
(Newsweek did not have an Alexa at the office to confirm this response, but can check up later.)
If you follow up and ask Alexa who she wants to win the Super Bowl, she'll again answer the Eagles, according to a video posted online by local news site PennLive.
"I'm rooting for the Eagles," Alexa responds in the video. "They've never won a Super Bowl and I like a good underdog story. Fly Eagles Fly."
And before you think that this is what you'd expect an Alexa in Philadelphia to say, she has been giving this answer regardless of location. PennLive reported Alexa gave pro-Eagles responses in Philadelphia, Los Angeles, Washington, D.C. and Salem, Virginia. NBC10 in Philadelphia added it got the same Philly support from Alexa in New York City, Maryland, Atlanta and, yes, even in Massachusetts (aka Patriots territory).
The Eagles—taking on perhaps the greatest dynasty the NFL has even seen; quarterback Tom Brady and head coach Bill Belichick have won five Super Bowls together—certainly are underdogs in the Super Bowl LII. And then there's the fact that, while Philadelphia had a stellar season, it has been flying through the postseaon thanks to backup quarterback Nick Foles. (Starter Carson Wentz was injured late in the year.)
So, yes, the Eagles have a tough task ahead of them. But if they have Alexa in their corner? Hey, she's usually pretty good with predictions for the day's weather, so maybe she'll have similar luck with the Super Bowl.