The national anthem will get a classic touch during Super Bowl LIII on Sunday. Legendary singer Gladys Knight is slated to kick off Super Bowl Sunday by performing America's anthem at the Mercedes-Benz Stadium in her hometown of Atlanta, Georgia, according to CBS Sports.
A Rock and Roll Hall of Famer, Knight's musical career spans nearly 60 years. Although Knight's first public singing engagement came when she was just 4 years old when she sang at Atlanta's Mount Mariah Baptist Church, her first hit record came in her teen years when she sang alongside her brother, sister and cousin—known as the Pips—on the 1960 record "Every Beat of My Heart."
Often referred to as the "Empress of Soul," Knight went on to deliver two No. 1 Billboard Hot 100 singles—1973's "Midnight Train to Georgia" and 1985's "That's What Friends Are For"—as well as 11 No. 1 R&B singles and six No. 1 R&B albums. Knight is also the winner of seven Grammy Awards.
Knight's Super Bowl performance will likely mark yet another special moment in her long-running career, especially since the big game will be held in her native city where she is largely celebrated for her work and contributions to Atlanta. The city paid homage to Knight by renaming Atlanta's State Route 9—the extension from Peachtree Street to 14th Street—to Gladys Knight Highway in 2015.
Knight did face backlash following the announcement of her participation in the Super Bowl after some fans expressed outrage that she would support the NFL in light of the organization's treatment of former San Francisco 49ers quarterback Colin Kaepernick. The former football player sparked sporting controversy when he famously kneeled during the national anthem in 2016 as a protest against brutal police enforcement against African Americans.
Knight released a statement noting she understood Kaepernick's protest.
"It is unfortunate that our National Anthem has been dragged into this debate when the distinctive senses of the National Anthem and fighting for justice should each stand alone," she said. "I am here today and on Sunday, Feb. 3 to give the Anthem back its voice, to stand for that historic choice of words, the way it unites us when we hear it and to free it from the same prejudices and struggles I have fought long and hard for all my life, from walking back hallways, from marching with our social leaders, from using my voice for good."
Knight added: "I have been in the forefront of this battle longer than most of those voicing their opinions to win the right to sing our country's Anthem on a stage as large as the Super Bowl LIII."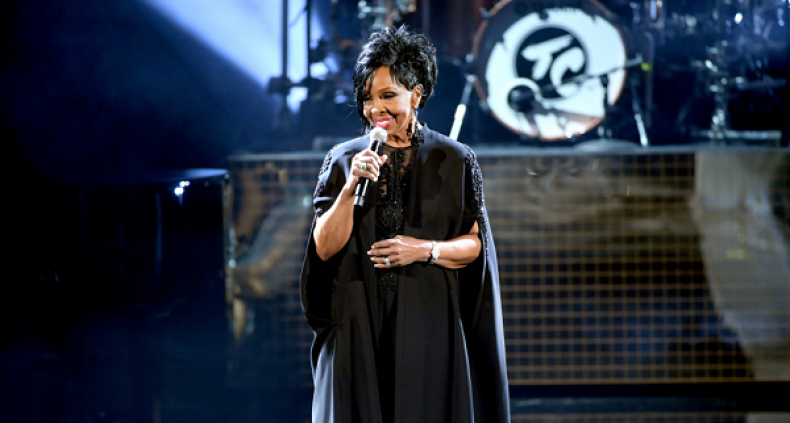 Along with Knight, deaf Activist and performer Aaron Loggins is expected to sign the national anthem as well as "America the Beautiful."
Meanwhile, award-winning pop rock band Maroon 5 will perform during the iconic Super Bowl Halftime Show. The band will be joined by rappers Travis Scott and Big Boi, who formerly performed in the rap duo OutKast.
The New England Patriots will face off with the Los Angeles Rams for the title of Super Bowl LII champions.
Kickoff is at 6:30 p.m. ET on Sunday. Viewers will be able to live stream the game, as well as Knight's opening performance, on CBS Sport's website and the CBS Sports app. The Super Bowl will also be available for streaming on CBS All Access.