Super Bowl 2019 Restaurant Deals: Best Offers From Buffalo Wild Wings, Hardee's and More
The biggest game of the football season is upon on Sunday and we're here to help you with the most important part of the Super Bowl—the food. As football fans gear up to cheer on the Los Angeles Rams and New England Patriots, we have rounded up the best food deals from restaurants around the country.
Looking for pizza deals on Super Bowl Sunday, check out our list here.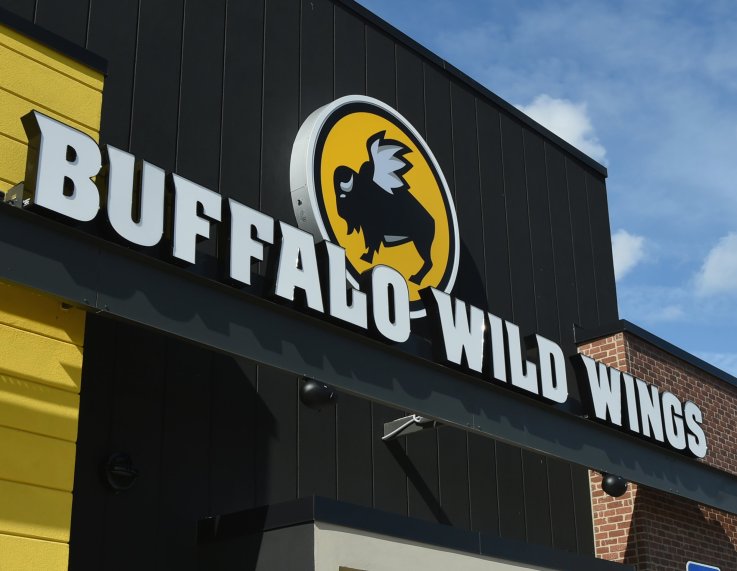 Buffalo Wild Wings Super Bowl Deals
Buffalo Wild Wings is offering free chicken wings if the game on February 3 goes into overtime. Both the AFC and NFC championship games went into overtime on January 20. The Rams beat the New Orleans Saints 26-23 in overtime, while the Patriots shut out the Kansas City Chiefs 37-31.
The wings restaurant said that if Sunday's game goes into extra time, it will offer any customer a free snack-sized wings order on February 18 from 4-7 p.m. local time.
Super Bowl Deals at Dave & Buster's has a $5 bar bites deal every Sunday game day at participating locations.
Panda Express Super Bowl Sales
Panda Express is getting in on the game day fun. The Chinese food restaurant is offering $10 off one family feast or $25 off two family feasts. Just be sure to use the promo code TOUCHDOWN.
Super Bowl Deal at Dickey's Barbecue Pit
Dickey's Barbecue Pit has $5 off any Gameday Pack order for dine-in, pick-up or delivery with a coupon available here. The barbecue chain is also offering a free Big Yello Cup with the purchase of a 2 Meat Plate through February 3.
Chickie's and Pete's has several deals for the big game. Select stores are doing an all you can eat deal for $39.99, $44.99 or $50 depending on the location. Other locations of this Philadelphia institution have a $5 menu and drink deals on Sunday.
Super Bowl Sales: Hardee's
Hardee's will be offering free Made from Scratch Sausage Biscuits to customers in participating locations on February 8 from 7 a.m. to 10 a.m. if a "biscuit returned to the house." That means the LA Rams will have to return an interception for a touchdown for this deal to go down.
Super Bowl 2019 Restaurant Deals: Best Offers From Buffalo Wild Wings, Hardee's and More | U.S.