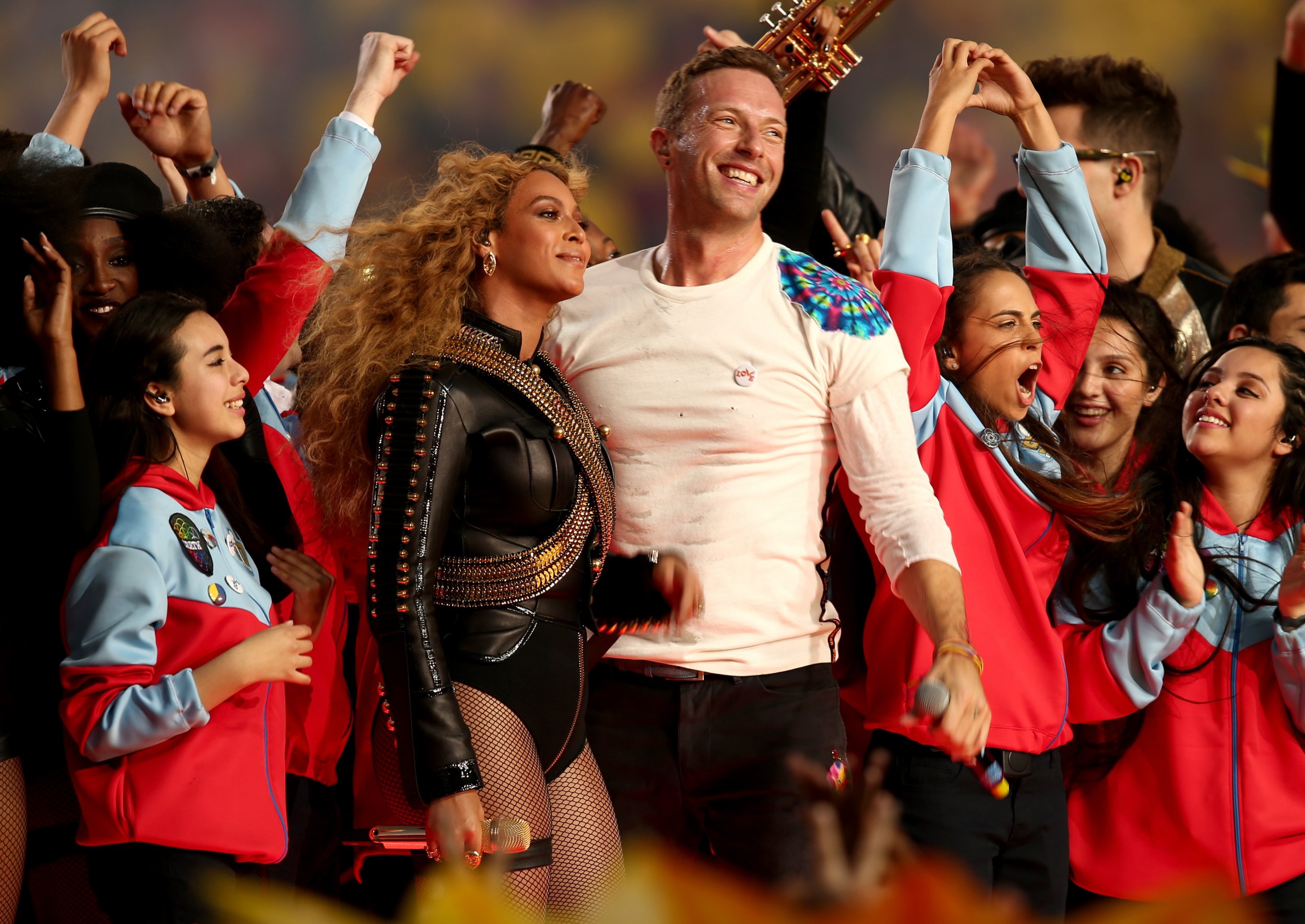 Super Bowl 50 from Levi's Stadium in Santa Clara, California, will not go down as a classic game, but the occasion was certainly memorable.
The underdog Denver Broncos defeated the Carolina Panthers 24-10, though as is so often the case on one of America's starriest occasions, the noise around the contest provoked as much, if not more, debate than the action itself.
Newsweek picks five conclusions from the game.
Peyton Manning's last bow was a glorious one
The Denver Broncos quarterback—one of the greatest ever to play the position—is undecided as to whether to return next season. If he does retire, he goes out on a high note. Manning was not perfect on Sunday at Levi's Stadium, throwing an interception and completing 13 of 23 passes without a touchdown. But he showed maturity where Cam Newton, his opposite number for the Carolina Panthers, became flustered. This will go down as Manning's Super Bowl. But the real hero was the Denver defense, as Von Miller, the linebacker, won the award for the game's Most Valuable Player.
Cam Newton showed he has much to learn
Newton danced and pranced his way through the regular season, popularizing the "dab", his very own celebratory dance move, along the way. But the Broncos shut Newton down in Santa Clara and then he let himself down at the post-game press conference with several monosyllabic answers to reporters. You can win with flair, but at the same time, you have to lose with at least a little grace.
Beyonce stole the half-time show from Coldplay
By debuting her controversial new single "Formation", the video for which depicts a young black man being confronted by riot police as well as the singer sinking into the water in a depiction of flood-hit New Orleans, Beyonce somewhat put Coldplay in the shade, a band that always seemed an odd choice for what is invariably the gaudiest of occasions. Her performance, and choice of song, was overtly political, a surprising choice for the National Football League (NFL), a corporation that usually seeks to minimise the possibility for controversy.
But Lady Gaga trumped them both with "The Star Spangled Banner"​
Opening the occasion up, the singer provided vocal histrionics aplenty, giving the national anthem her own unique twist and inspiring a wave of enraptured tweets.
And of course, the glitterati were there to watch it all unfold
Including Brooklyn Beckham on, as doting father David noted, his first trip to the Super Bowl. Boxing heavyweight champion Deontay Wilder was also present, as was the rapper Ludacris, who took time out to pose behind a mock Carolina Panthers uniform.