Not in America? Here's What You Need to Know About Super Bowl 50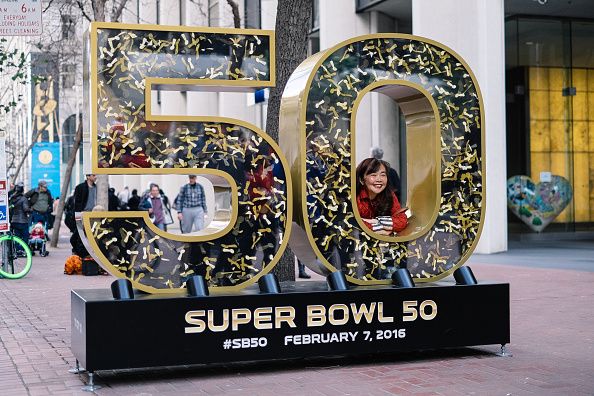 Around this time every year, a curious thing happens.
Millions of people all over the world congregate at themed parties during unsociable hours on a Sunday night (if you're lucky) or early Monday morning (if you're Australian), to watch an event they barely understand.
The event is the Super Bowl and the tradition will continue as the National Football League's championship game celebrates its landmark 50th iteration.
At some point on Sunday—between Lady Gaga singing the national anthem; the mini-concert by Coldplay, Beyonce and Bruno Mars; and television commercials at two-minute intervals that cost $5 million for each 30-second slot—a sporting contest will take place.
Before it does, here's what you need to know:
Who's playing?
Carolina Panthers vs. Denver Broncos
Where?
Levi Stadium, Santa Clara, San Francisco, home to the San Francisco 49ers.
When?
11.30pm GMT on Sunday, February 7.
Who should I support?
The temptation as a neutral is to cheer for the underdog, the plucky ugly duckling who is just so grateful and honored to be there. But it's trickier this year as both teams can claim that role.
Quarterback Cam Newton's Carolina Panthers are the experts' favorites, but, unlike the Denver Broncos, they have never won a Super Bowl championship.
If you can stay awake, we recommend waiting to see which team's losing at the start of the fourth quarter, then root for an exciting comeback finish.
Where can I watch it?
The U.K., for one, loves any excuse to party and Super Bowl 50 is no exception. With a bit of research you will no doubt find somewhere close by willing to host you. In west London, for example, The Social will hold its the seventh annual Charity Super Bowl Party, once again lining up large screens across two floors. Brooklyn Bowl in the 02 Arena is promising a giant six-meter screen, "bone-crunching" sound, and live bands. The Green in Manchester makes claims to providing the best atmosphere for NFL fans, while the University of Birmingham's very own American football team will be hosting a party at the Players Bar on Broad Street.
Alternatively, you can throw your own nachos-and-wings-soaked soiree and watch the main event live at home on BBC Two.
Most importantly, what's a touchdown?
Similar to a try in rugby, but with more dancing.