Welcome to Super Bowl City—Now Please Remove Everything From Your Pockets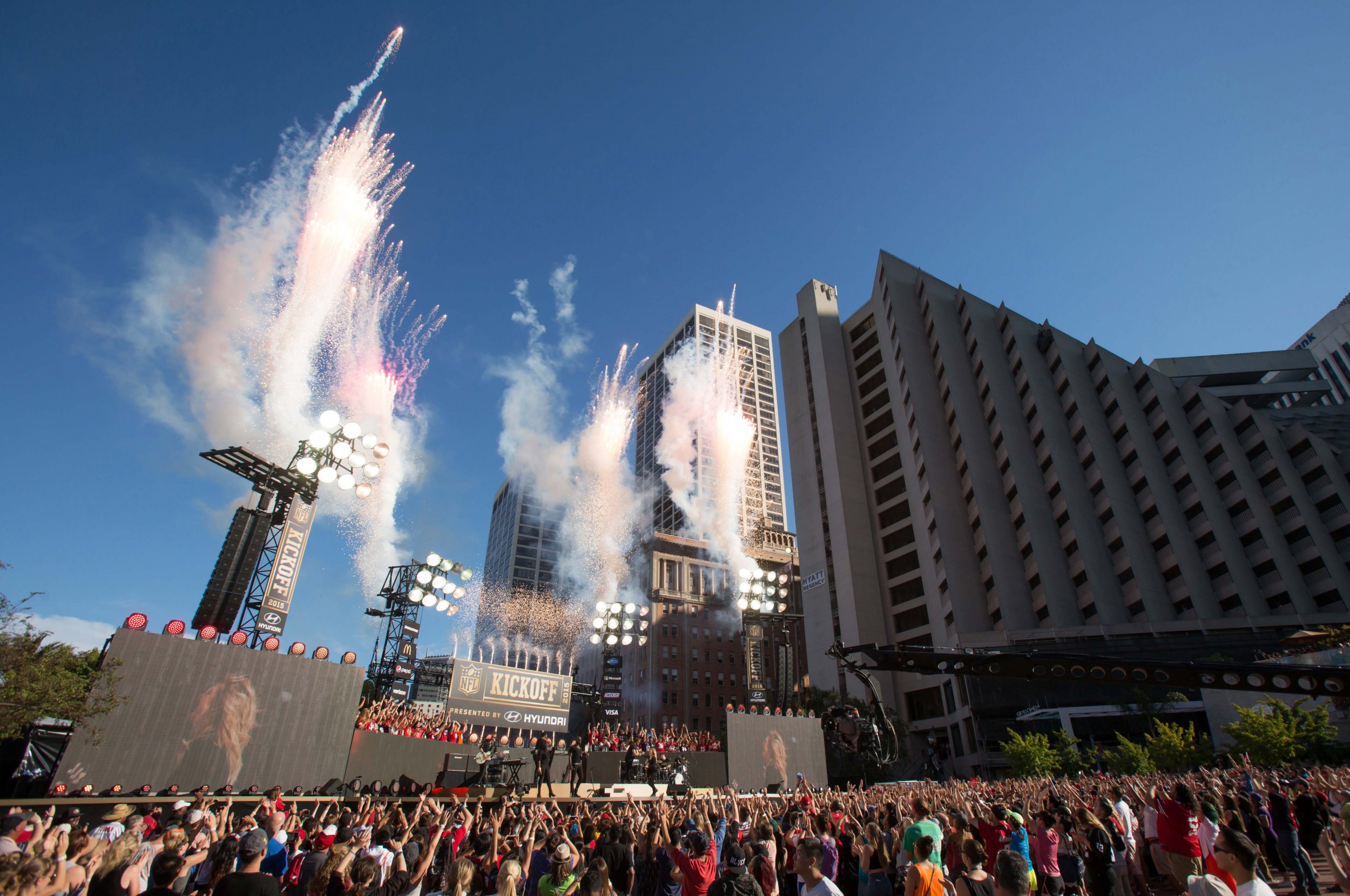 Did you know the University of California had its own bomb squad? I saw its van parked on Folsom Street in San Francisco, about a block from the entrance to the NFL Experience. Ahead of next Sunday's Super Bowl, police have overwhelmed the city, including many officers with high-powered rifles. Reminds me of post-9/11 New York City, only the SFPD badge seems hopelessly cartoonish in comparison to its ornate NYPD counterpart.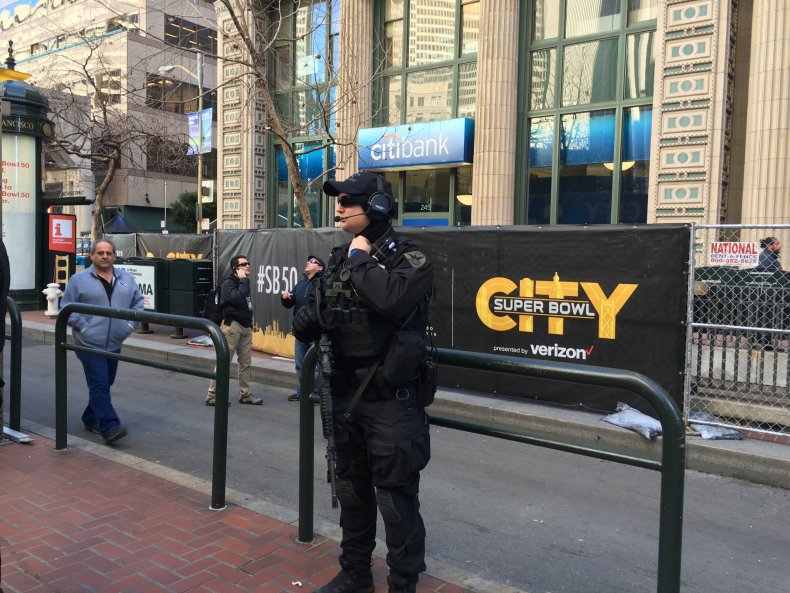 Super Bowl City is on Market Street, which has been cleared of its usual vendors and homeless people. The general sense of lawlessness is gone, too, as are the usual workaday crowds: People in San Francisco hate outsiders at least as much as their counterparts in New York.
Super Bowl City commandeers a prime waterfront stretch of San Francisco. You go through airport-style security, which dampens the party mood a little. The whole thing feels like a military-corporate beachhead where you can pay $10 or so for a Bud Light and watch some football-related video-type thing on a screen inside a kiosk. There are screens and kiosks everywhere. How about a real football to toss around? I didn't see a single Carolina Panthers jersey on my walk through San Francisco. On the Embarcadero, Rocky the Colorado Leprechaun, a Broncos fan favorite, stood waving a Broncos flag. Shockingly, he predicted a Broncos victory. I think his beard is fake.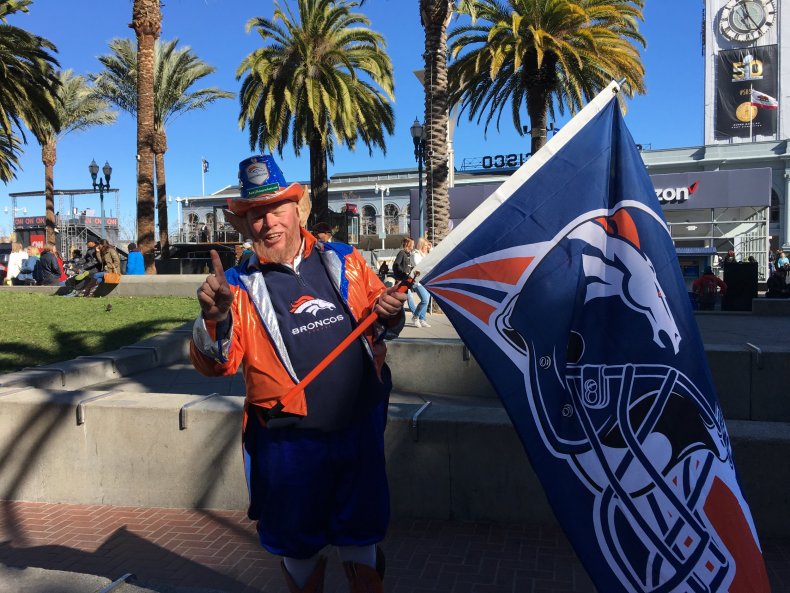 In a show of defiance, many here in San Francisco are wearing Niners gear today. Hometown pride, I get it, but this is a team that went 5-11. More fans will surely arrive throughout the week, but for now, the city is dominated by members of the media who traipse around with their press passes on lanyards, looking for the one story that hasn't been written 10,000 times: Cam Newton and race? Done. Peyton Manning and age? Done. What about how much San Francisco has been changed by the tech boom? That one, nobody has touched.
"This is crazy," says well-heeled passerby on Market Street. "City trying to make all this money." Actually, many upset that hosting the football party is going to cost $4.8 million of public funds.
Keith Bruce, who runs the host committee and is a sports marketing veteran, knows that the NFL is sorely in need of good publicity, now and forever, so he told me he aims for this to be the most philanthropic Super Bowl ever. Not sure if his critics know that. Not sure if they care.
Bruce's other big challenge is to avoid the public transit disaster that was Super Bowl XLVIII, which was co-hosted by New York City but played in New Jersey. This one will be played down in Santa Clara, home of the Niners, and there is no easy way to get from here to there.
Last thing, saw Miss Universe at the media center in the Moscone Center: Pia Alonzo Wurtzbach of the Philippines. You might remember that host Steve Harvey mistakenly crowned Miss Colombia as the winner before properly awarding Wurtzbach. As she posed for pictures, I thought of asking her about that moment, then thought better of it. I don't want my Super Bowl credentials revoked.