Super Bowl Commercial About Veteran Using Medical Marijuana Rejected by CBS, Cannabis Company Says
Along with a great game of football, each year, millions of viewers tune in to the Super Bowl for the commercials. Ads for the highly-sought after spots for those with the capital to meet the hefty price tag can be vetoed by the broadcasting company, which is what a cannabis company said happened to its commercial.
George Allen, the president of Acreage Holdings, a multi-state cannabis company, told Bloomberg that the advertisement's goal was to create an advocacy campaign for the people who are being lost in the dialogue surrounding the legalization of marijuana. Among the people included in that description were people seeking to use marijuana to help treat seizures, pain and other medical conditions.
The commercial, according to Bloomberg, would have featured two people who benefitted from using medicinal cannabis. One of the subjects was a veteran with combat injuries and the other was a child who had seizures.
Allen told Bloomberg that the ad was a "call to political action" and not a pitch for the brand. He added that the company fully believed that with the ability to pay for the spot, the commercial had a real chance at being broadcast.
"It's hard to compete with the amount of attention something gets when it airs during the Super Bowl," Allen said.
Newsweek reached out to CBS and the company declined to comment on the advertisement. However, policy guidelines for advertising with local CBS channels outline that ads may not "promote or facilitate" illegal drugs and the use of marijuana for medicinal or recreational purposes is still prohibited on a federal level.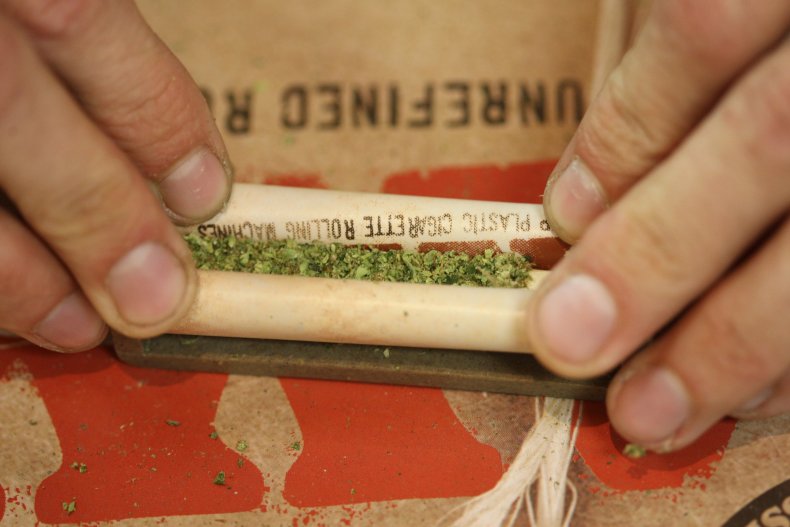 An estimated 103.4 million people watched the Super Bowl in 2018 and the annual spectacle always provides a large national audience. The massive audience creates an ideal advertising space for many companies, but Super Bowl commercials are also a large financial commitment.
About two weeks before the game, executives told Fox Business that CBS sold more than 90 percent of the slots available for the game and is expected to make more $500 million in advertising revenue. Adweek reported CBS was selling 30-second spots for $5 million or more and Pizza Hut, PepsiCo, Pringles and Jaguar already signed on to advertise during the game.
Super Bowl LIII will be played in Atlanta on February 3 with kickoff starting at 6:30 p.m. EST. After two controversial games that both went into overtime, the New England Patriots and Los Angeles Rams secured their spots in the final game of the 2018 NFL season.
This will be the 10th time the Patriots are playing in the Super Bowl. The team was in the big game in 2018 but lost to the Philadelphia Eagles.
The Rams have been in the Super Bowl three times and won the championship title in 2000, which they played against the Tennessee Titans.