Super Bowl Food Deals and Discounts from Red Lobster, TGI Fridays and More
Super Bowl 2021 will take place on Sunday, and as football fans across the U.S. prepare to watch the Tampa Bay Buccaneers take on the Kansas City Chiefs, many are likely already considering their menu options.
Although Super Bowl celebrations will look a little different this year, with many Americans watching from home without their extended family or friends, it doesn't mean that it won't be a major event worth celebrating with delicious food. And aside from the main dish, what will you do for your Super Bowl snacks and desserts?
Like every year, restaurants across the country are offering Super Bowl-themed food specials for the big game on February 7. Deals include, but are far from limited to, free wings from Applebee's and a snacker pack from Insomnia Cookies for $25.
With plenty of deals and discounts in honor of the Super Bowl, football fans will be spoilt for choice. Check out which restaurants below are offering special deals and discounts for Super Bowl this Sunday.
Super Bowl Food Specials
Applebee's
Blaze Pizza
Chuck E. Cheese
Del Taco
Insomnia Cookies
McAlister's Deli
Moe's Southwest Grill
Pasqually's Pizza & Wings
Red Lobster
TGI Fridays
Yoshinoya
Applebee's
On February 7, Applebee's will give away 1.6 million Classic Boneless Wings to fans nationwide for free. Applebee's customers can enjoy free delivery or collect their order to go and will receive 40 free Classic Boneless Wings with every order of $40 or more with the promo code BIGGAME. Delivery will be free all day and applies to the entire menu.
Blaze Pizza
Blaze Pizza is offering a large pepperoni pizza for $9.95 and a Party of One Bundle, featuring an 11-inch, one-topping pizza, and a regular fountain drink for $7.95, for customers who order for carryout or curbside pickup.
Blaze Pizza customers who order for delivery, carryout, or curbside pickup, can get a Cheesy Bread Bundle, featuring a large two-topping pizza, two bottled beverages, and Blaze Pizza's new Cheesy Bread for $20.95, or get two large two-topping pizzas for $22.
Chuck E. Cheese
Chuck E. Cheese is offering free delivery (from restaurants that are currently open) to U.S. locations on February 7 only.
Del Taco
Del Taco is giving away free regular-sized chips and guacamole to customers who order the Fiesta Pack on Sunday.
Insomnia Cookies
Insomnia Cookies has released the Commercial Break Snacker Pack just in time for the Super Bowl. The deal comes with two classic cookies, two deluxe cookies, two brownies, six mini cookies, one dipper cup (either icing or cookie butter), and one pint of ice cream, for $25.
Additionally, Insomnia Cookies is allowing its customers to send the pack as a surprise to their friends and loved ones who may be watching the game separately due to coronavirus restrictions.
McAlister's Deli
McAlister's Deli is offering customers free delivery through February 7 on orders of $20 or more.
Moe's Southwest Grill
Moe's Southwest Grill is offering customers free delivery through February 7 with a purchase of $10 or more made through the Moe's App or on Moes.com.
Pasqually's Pizza & Wings
Pasqually's Pizza & Wings is offering customers a free large cheese pizza with a purchase of $25 or more made on pasquallyspizza.com with promo code PIZZADAY through February 9. Alternatively, the same deal applies to orders made on either Door Dash or Grub Hub with no promo code necessary.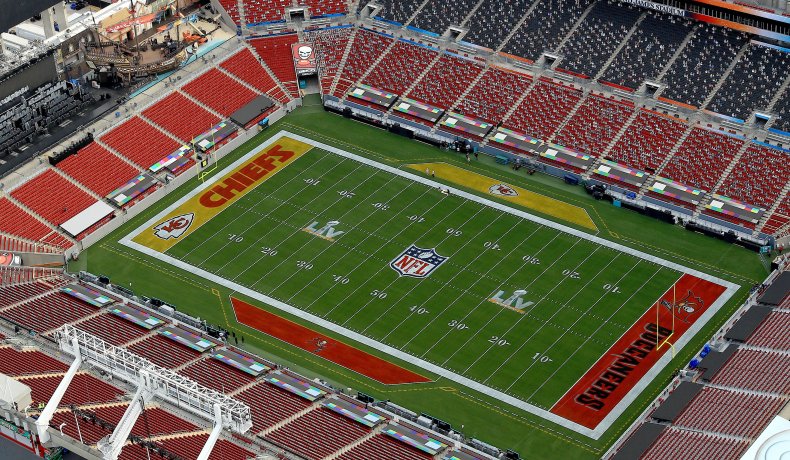 Red Lobster
Through February 7, Red Lobster is offering two Big Game Bundles for both carry-out and delivery orders. The Create-Your-Own Big Game Bundle includes a choice of three seafood favorites, two large sides, eight Cheddar Bay Biscuits, and a four-pack of Pepsi for $46.99.
Alternatively, seafood fans may want to opt for the Ultimate Big Game Bundle which comes with Maine lobster tails, snow crab, shrimp scampi, Walt's Favorite Shrimp, two large sides, eight Cheddar Bay Biscuit, and a four-pack of Pepsi for $110.99.
TGI Fridays
TGI Fridays is giving customers 25 percent off Family Meal Bundles and Platters for pick-up orders with the promo code HOMETEAM, valid from February 5 through February 7.
Yoshinoya
Yoshinoya is offering customers a Combo Feast Deal for $14.99, which includes two Combo bowls, four spring rolls, and four boneless wings when you order through the Yoshinoya app and use the promo code BIGGAME. The offer is available for both pickup and delivery.