DHS Warns Human Trafficking Could Surge Due To Super Bowl, As Criminal Groups Try to 'Exploit' Event
The Department of Homeland Security is preparing for a potential "surge" in criminal activity around Sunday's Super Bowl LIV in Miami Gardens, Florida.
In a statement released on Thursday, DHS Acting Secretary Chad Wolf said that "while there are no specific, credible threats against the Super Bowl," his department was prepared for any potentially "violent actors" looking to exploit the NFL event.
In addition to warning of a potential surge in cyber crime and counterfeit marketing, Wolf said he also had concerns about human trafficking.
"The Department of Homeland Security and nearly every one of the component agencies are in Miami working with our Federal, State, and local partners to ensure a safe and secure Super Bowl week," Wolf said in a statement.
"While there are no specific, credible threats against the Super Bowl, an event of this size and profile creates a potential target for violent actors, cyber-crimes, counterfeit marketers, and even human trafficking," he said. "The American people can be sure that DHS and our partners are prepared on all fronts."
Expanding on Wolf's comments, the DHS said that the Immigration and Customs Enforcement agency's (ICE) Homeland Security Investigations unit would be working to combat trafficking and criminal organizations looking to "exploit the event."
"Human trafficking can surge around such large events, and DHS is supporting state and local law enforcement in both prevention and enforcement efforts," the DHS said.
The warning comes just over two weeks after the DHS "formally recognized" the fight against human trafficking and child sexual exploitation as a "Departmental priority" in what it has branded a "first-of-its-kind strategy."
The strategy, which the DHS published on its website earlier this month, attempts to achieve five goals: prevention, protection, prosecution, partnership and enabling the DHS to act on human trafficking in a more organized manner.
"Human trafficking in its many forms is far more prevalent than many realize," the DHS says in its strategy report. The illicit activity, according to the department, victimizes an estimated 25 million people around the world, of whom 80 percent are considered victims of forced labor, while 20 percent are victims of sex trafficking. The lucrative crime, the DHS states, has estimated annual global profits of $150 billion.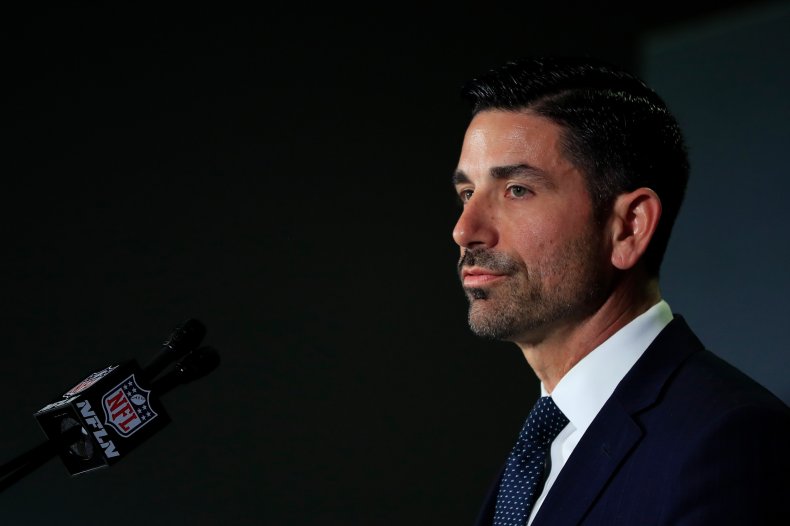 "Even though human trafficking, which involves exploiting a person for the purposes of compelled labor or a commercial sex act, can be considered a single crime, there are many different types of human trafficking," the report continues. "Sex trafficking can range from escort services to outdoor solicitation to personal sexual servitude, among other forms. Labor trafficking occurs across many different industries, such as agriculture, domestic work, hospitality, food services, and health and beauty services."
Human traffickers and their victims, the DHS says, "can be of any age, race, ethnicity, sex, gender identity, nationality, immigration status, cultural background, socio-economic class, and education attainment level."
Preparing for any potential surge in crime ahead of Sunday's Super Bowl, the DHS has shared a list of potential warning signs that someone could be affected by trafficking.
"Is the person fearful, timid, or submissive?" one sign reads. "Is the person disoriented or confused, or showing signs of mental or physical abuse?"
There are just over ten signs that the DHS say to watch out for, though it adds, "Not all indicators listed...are present in every human trafficking situation, and the presence or absence of any of the indicators is not necessarily proof of human trafficking."