Hung Up on the Super Bowl: The Fine Art of Football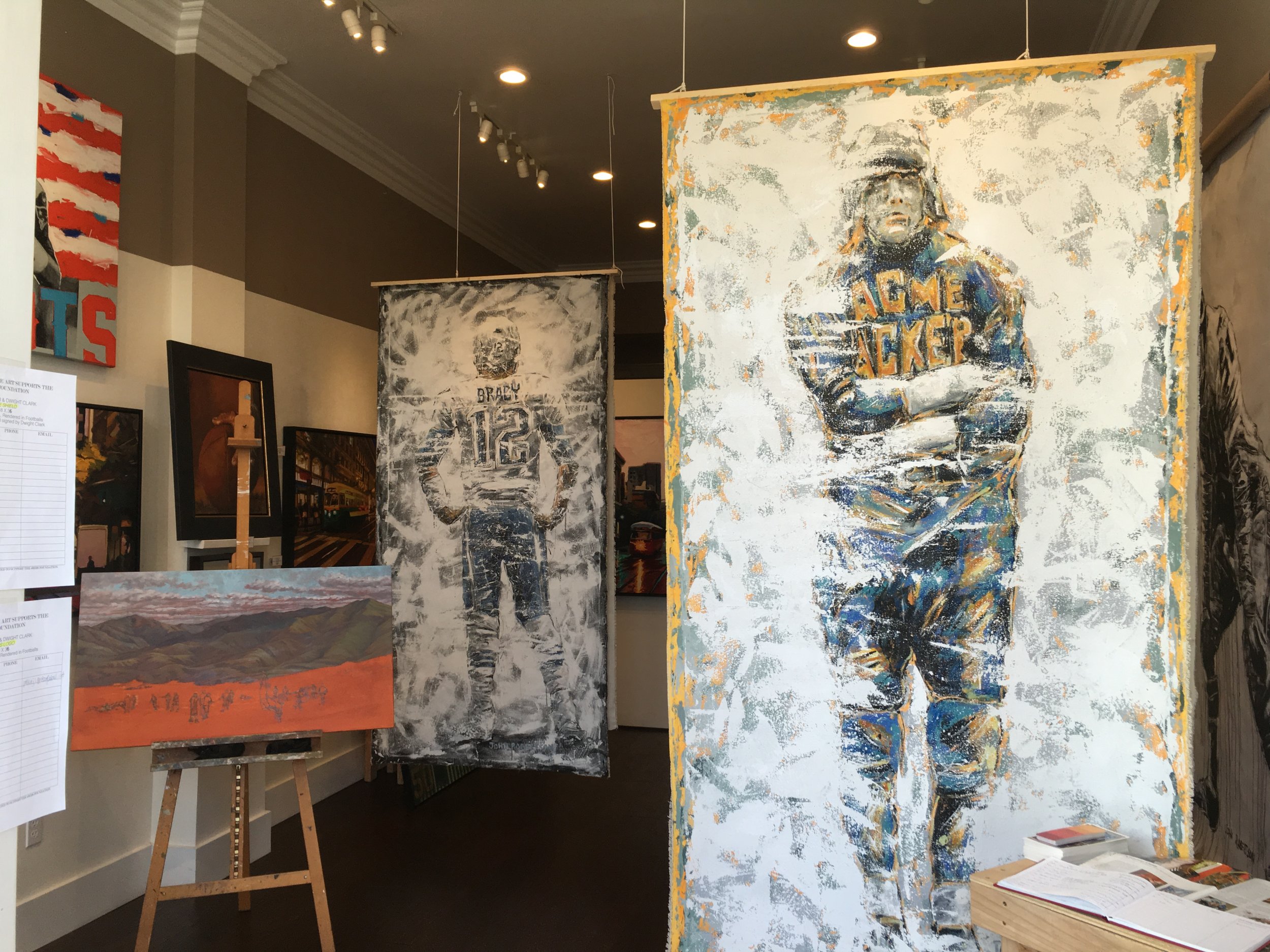 Anyone who thinks painting and football have as much to do with each other as Donald Trump and humility should visit JCO's Place in Los Gatos, a fine art gallery a few miles from where the Super Bowl will be played on Sunday. Levi's Stadium, home to the artless Niners, has some 200 works of art on premises, and that's not counting the Warholian $900 pants in which Cam Newton traveled to the Bay Area for the big game.
For "Art of the NFL," JCO commissioned artists who were local and/or have their work hanging at Levi's, and the result is a totally legit artistic treatment of a game we know best from television screens, as well as some fine paintings of California and San Francisco, just because those are pretty places and people like to look at pretty pictures and sometimes even pay thousands of dollars for the privilege of hanging them in a guest bathroom.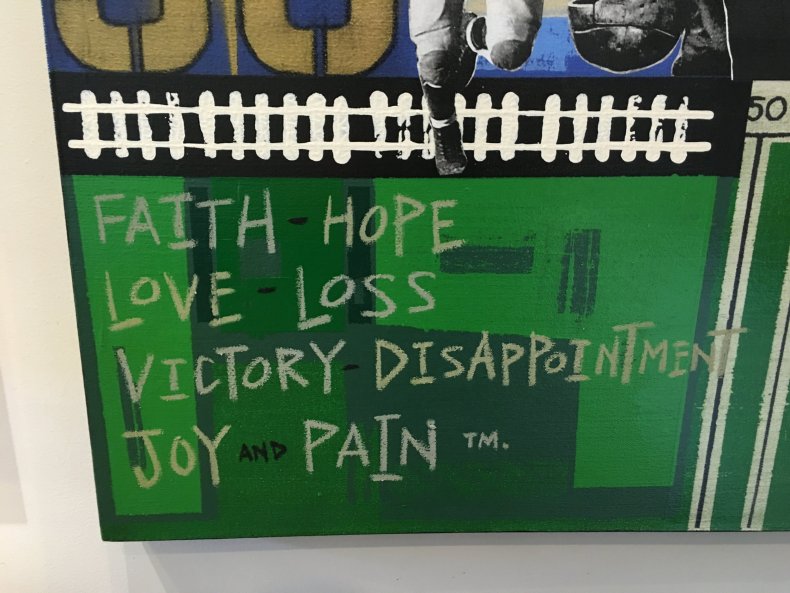 You don't have to be an art scholar on the order of John Madden to know that battle and physical work have been the subject of painting for centuries, so while it's jarring to see Tom Brady get the oil-on-canvas treatment, it's not as ahistorical as it might seem. My main criticism is that there's too much Patriots-related art. Gallery director Bridget McMahon says that's because JCO's owner, Julie Jenkins, is a big Pats fan, but that's no excuse—we have to have some standards in this world. What's next, a 1,000-foot golden rotating statue of Bill Belichick? Reshaping Rhode Island into a likeness of the Gronk? (That's called land art, kiddies.) Notable works include Derek Gores's collage of a California state flag (he has similar pieces featured at Levi's) and Gordon Smedt's large still life of an old-fashioned pair of cleats, an earthy painting that reminded me of Van Gogh's Shoes.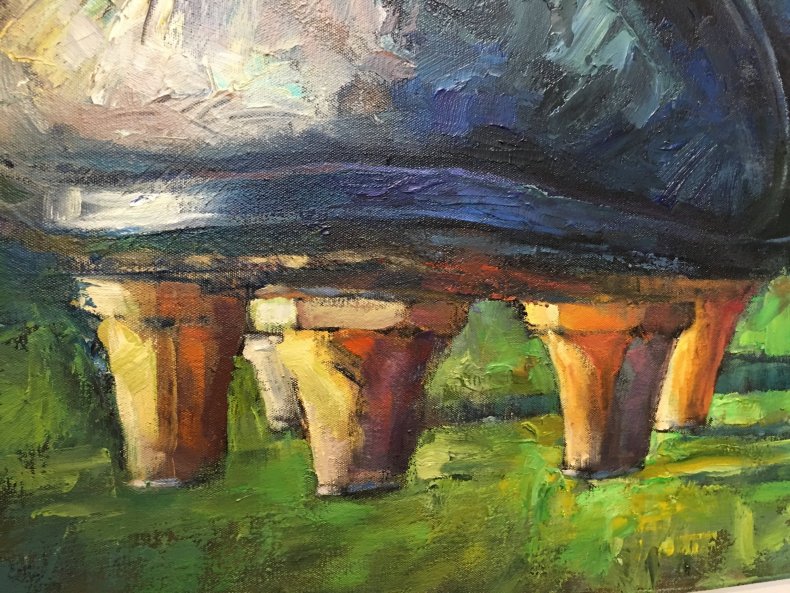 California artist Nick Brown, who was a quarterback at the University of Redlands, makes small but evocative landscapes of Golden State countryside (his work is at Levi's too). Russ Wagner's impressionistic city scenes capture San Francisco of a bygone time, long before Twitter arrived on Market Street and glass boxes started rising everywhere. This all makes me a little jealous: Over at the Meadowlands, the stadium closest to my East Coast roots, the only artistry is in the myriad ways Giants fans curse out anyone stupid or bold enough to venture into enemy territory wearing an Eagles jersey.