Super Bowl Rams vs. Patriots: Kickoff Time, Channel, How to Watch Live Stream Online
Football fans nationwide gather together each year to witness the culmination of the NFL season, known as the Super Bowl. While previous generations had to rely on the television, viewers in 2019 have the ability to watch the big game a number of different ways.
The game is set to be played in Atlanta at the Mercedes-Benz Stadium on Sunday, February 3, making it the first Super Bowl to be played at the Georgia stadium. It's not the first time the two organizations will face off on the gridiron for the NFL championship game, though. The two teams played against each other in the 2002 Super Bowl, although at the time the Rams were in St. Louis.
Played in New Orleans at the Louisiana Superdome, the Patriots beat the Rams 20 points to 17. The victory in the game was Patriots quarterback Tom Brady's first Super Bowl win.
Sunday's game will be the Patriots' 10th time in the Super Bowl, having won five of those matchups. Their most recent appearance was in 2018 when the New England team lost to the Philadelphia Eagles.
This will be the Rams' fourth time in the Super Bowl, the first since returning to Los Angeles. The organization has won one Super Bowl title and their last appearance in the Super Bowl was when they played the Patriots.
What Time Does The Super Bowl Start?
Kickoff for Super Bowl 53 is scheduled for 6:30 p.m. EST.
What Channel is the Super Bowl On?
CBS has broadcasting rights for the Super Bowl this year and the big game will be available for viewers to watch on national television. The exact channel will differ, however, depending on the location of the viewer.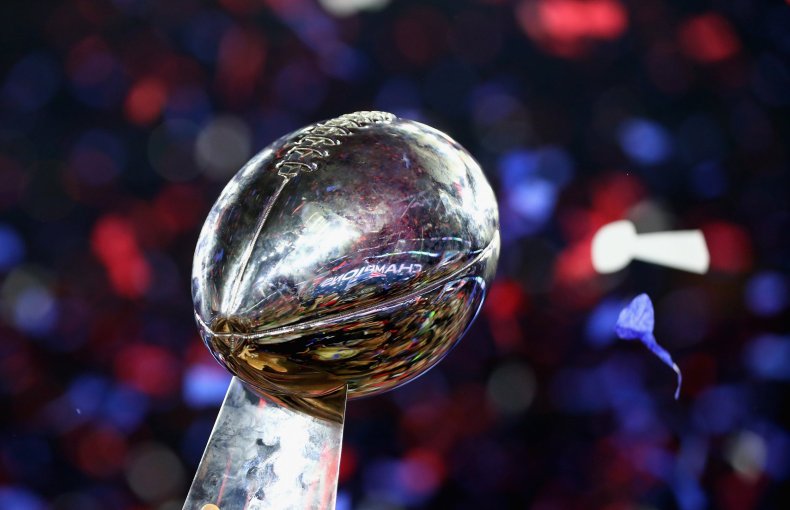 Super Bowl 2018 Live Stream
CBS has several options for viewers looking to watch the big game outside of standard television. A live stream will be available on CBSSports.com for those who want to watch on a laptop or desktop computer.
The game will also be available via the network's subscription streaming video on demand service, CBS All Access. With two plans available, subscribers can watch live TV and access on-demand shows with commercials for $5.99 per month or without commercials for $9.99 per month. However, during the Super Bowl, all subscribers will be subjected to commercials. CBS All Access is available to watch on mobile phones through the Android or iPhone application stores.
Both the CBS Sports App and CBS All Access, which both give football fans access to the big game, are compatible with iPads and Android and Windows 10 tablets. Through the application, viewers can also stream the game through Amazon Fire TV, Apple TV, Android TV, Chromecast, Roku TV, select Samsung Smart TV models and select Vizio Smart TV models.