Undercover Super Bowl Sex Trafficking Sting in Atlanta Captures 169 Offenders: 'It Is a 365-day-a-year Problem'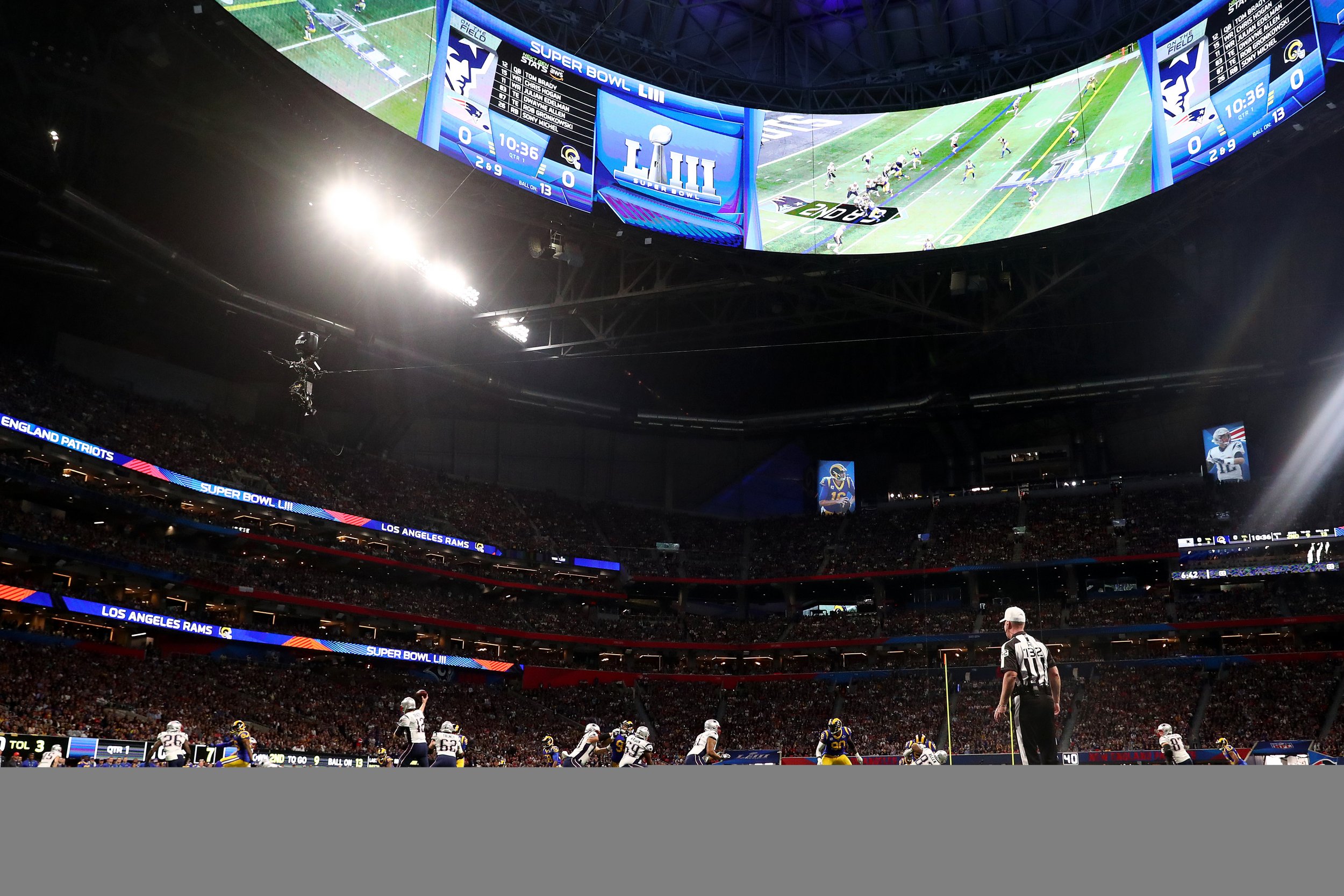 Over 150 people were arrested as part of an FBI operation into sex trafficking in the lead-up to Super Bowl LIII.
The bureau said 169 were arrested over the course of an 11-day operation, which began on January 23. The figure included 34 individuals accused of trying to engage in sex acts with minors, 26 alleged cases of trafficking, nine reported adult victims and a further nine alleged juvenile sex trafficking victims.
The FBI, which worked alongside Metro Atlanta's Child Task Force (MATCH) and a further 25 federal, state and local enforcement agencies, said the problem of sex trafficking was not limited to huge events like the Super Bowl.
"The operation's goal was to raise awareness about sex trafficking by proactively addressing that threat during the Super Bowl and events leading up to the Super Bowl," the bureau said in a press release.
"Sex trafficking is not just a problem during large-scale events, it is a 365-day-a-year problem in communities all across the country."
The FBI and MATCH also targeted other crimes, such as prostitution.
FBI Special Agent Taylor Dervish explained events of the scale of the Super Bowl see a higher than usual amount of people and money concentrated in the same city for a number of days.
Initial figures reported by The Atlanta Journal Constitution suggested over 150,000 out of town visitors arrived in Atlanta for Super Bowl LIII over the course of a week.
A huge influx of visitors increases the odds of people willing to pay for sex and gives organized crime the chance to make a significant profit in a short space of time.
"Sex trafficking is a problem that occurs every day of the year in every city and in every town in the country," Dervish was quoted as saying by The Atlanta Journal-Constitution.
"We're looking at a sex act in which anything of value is exchanged."
Sunday's game between the New England Patriots and the Los Angeles Rams was the third time Atlanta hosted a Super Bowl and it proved to be a major success.
"The week was spectacular," NFL commissioner Roger Goodell said during a press conference on Monday, as reported by CBS.
"Everything went as planned. We were just thrilled, truly grateful for southern hospitality. "
Florida will host the next two Super Bowls, with Super Bowl LIV set to be staged in Miami next year and Tampa to stage Super Bowl LV the following season.