'We Love the Haters': Tom Brady Takes High Road, Tells Young Fan How to Deal with Criticism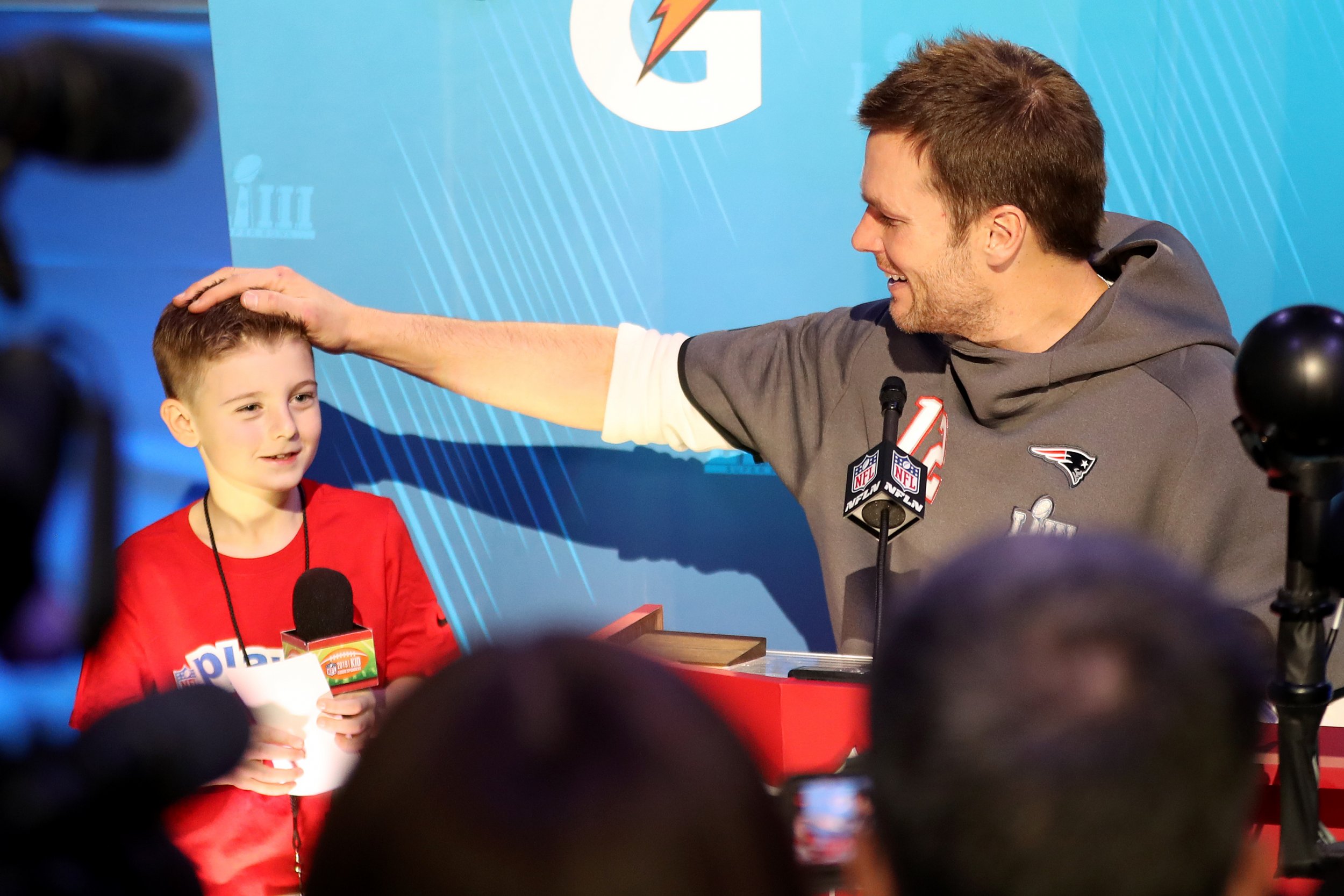 Throughout his stellar career, Tom Brady has won the hearts of millions of football fans but, inevitably, he has also attracted his fair share of detractors.
From those who have never forgiven him for his role in "Deflategate," to people suggesting he simply benefitted from playing under Bill Belichick, and those disapproving of his friendship with President Donald Trump, the five-time Super Bowl winner is far from universally loved.
However, rather than adopting a fight fire with fire approach, Brady suggested he appreciated his critics and nay-sayers instead.
Speaking during Super Bowl Opening Night at State Farm Arena in Atlanta on Monday, the New England Patriots quarterback was asked by a young fan how he handled the doubters and haters.
"What do we do about the haters? We love them," the 41-year-old said. "We love them back, because we don't hate back. We appreciate it, we love them, and we wish them the best in their life."
While some would suggest Brady's response was scripted and that he might have had a different answer had he not been speaking to a child, it's not the first time he seemed to offer an olive branch to his critics.
This season Brady has repeatedly indicated the criticism he continues to receive only serves to drive him on, while the Patriots were determined to prove their doubters wrong.
The four-time Super Bowl MVP has been eager to paint New England as the underdogs throughout the playoffs, a role in which they have seldom been cast over the last two decades.
"I know everyone thinks we suck and, you know, can't win any games. So we'll see," he said in an on-field interview with CBS after the Patriots thrashed the Los Angeles Chargers in the divisional round.
Brady's measured and warmhearted approach towards his detractors continued when he was asked about Nickell Robey-Coleman's comments.
The Los Angeles Rams cornerback, who was at the center of a controversial no-call pass interference in the NFC Championship Game, suggested "age has definitely taken a toll" on Brady.
If the five-time Super Bowl champion was stung by the words, he certainly did not let it show. "Yeah, I don't have much to add," he told reporters, again opting to take the high road.
Brady will make an unprecedented ninth Super Bowl appearance on Sunday, but not even leading the Patriots to a sixth ring would be enough to win some of the doubters over. In fact, it would probably only lengthen the list of detractors, but Brady is unlikely to care.