Super Bowl LIV Commercials: How Much Does It Cost to Air Ad on 2020 Game Day?
The Super Bowl is one of the most-watched sporting events in American history, but it's not just the excitement of football that draws millions upon millions of viewers to tune in to the big game year after year. The commercials are just as much of a game-day spectacle for folks viewing from home.
Over the years, advertisers have kept Super Bowl viewers entertained during the breaks with quirky, funny, informative and compelling commercials. But time slots for the ads don't come cheap. Companies shell out millions of dollars to have their 30-second ad air during the NFL championship game.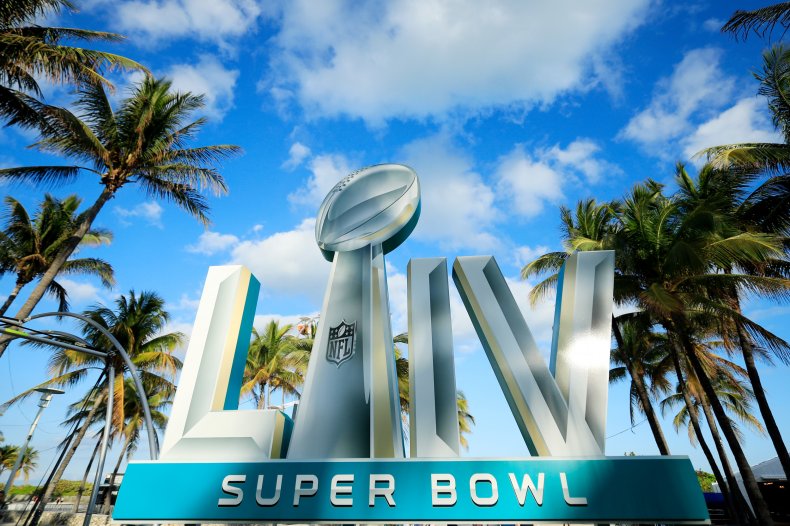 For Sunday's Super Bowl LIV between the San Francisco 49ers and Kansas City Chiefs, advertisers have paid more than $5 million for airtime on Fox, with some paying as much as $5.6 million, according to Variety. Meanwhile, ads scheduled for the pre- and postgame coverage cost between $2 million and $3 million, reportedly the most expensive advertising for this time slot ever.
The price of in-game ad slots for the 2020 Super Bowl has increased from last year. In 2019, when the game was broadcast on CBS, advertisers had to pay between $5.1 million and $5.3 million.
The NFL and Fox's decision to cut one commercial from each quarter's break may have played a role in the price rise. Instead of the five-commercial breaks that typically take place during the Super Bowl, Sunday's game will be the first to have four-ad breaks.
The cost hike didn't stop advertisers from handing out the big bucks to place their commercials. "We have sold all of our in-game inventory in the Super Bowl," Seth Winter, executive vice president of Fox's sports sale division, said this past November.
"There are a number of advertisers, frankly, who couldn't land their spots with us because their creative wasn't ready or because of some indecisiveness, so we are going to pre- and postgame inventory to land their units," Winter's statement added.
Fans should expect to see commercials from such game-day favorites as Budweiser, Bud Light and Heinz, among others, during the breaks.
Super Bowl LIV will air live on Fox from the Hard Rock Stadium in Miami Gardens, Florida. Kickoff is slated for 6:30 p.m. EST.