Super Bowl LVI Halftime Lineup Announced, Dr. Dre and Snoop Dogg Among the Artists
The upcoming Super Bowl halftime show will be a star-studded affair featuring performances from five musicians who have more than than 40 Grammys and 22 No. 1 Billboard albums between them.
Dr. Dre, Snoop Dogg, Eminem, Mary J. Blige and Kendrick Lamar will take the stage on February 13, 2022, at the Pepsi Super Bowl LVI Halftime Show in Los Angeles for a 12-minute performance of what the NFL said will be "unforgettable greatness."
Together, the artists have been awarded 43 Grammys and have created 22 number one albums.
"The opportunity to perform at the Super Bowl Halftime show, and to do it in my own backyard, will be one of the biggest thrills of my career," Dr. Dre said in a statement. Snoop Dog and Kendrick Lamar are also natives of the city. "I'm grateful to JAY-Z, Roc Nation, the NFL, and Pepsi as well as Snoop Dogg, Eminem, Mary J. Blige and Kendrick Lamar for joining me in what will be an unforgettable cultural moment."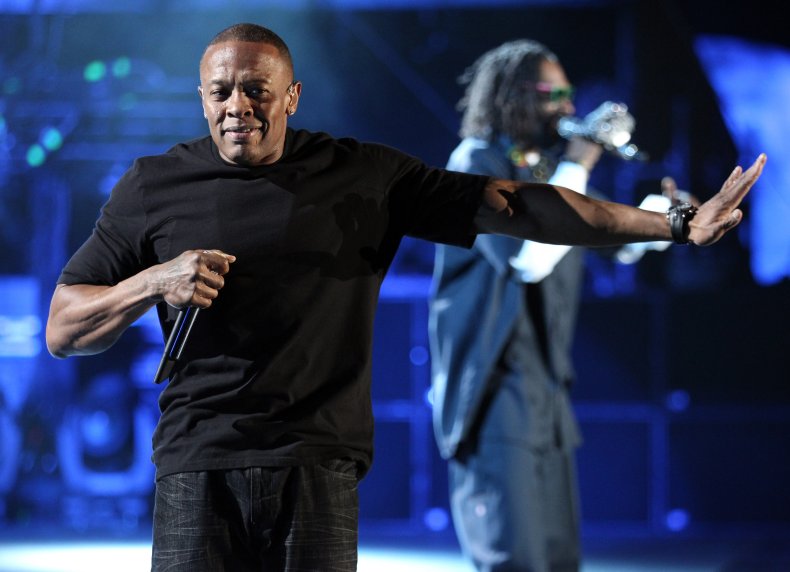 Adam Harter, senior vice president of media, sports and entertainment at PepsiCo, said that organizers hoped to blow "the roof off the concept of collaboration" to push the limits of what fans can expect during "the most exciting 12 minutes in music."
"The Pepsi Super Bowl Halftime Show has become a landmark cultural moment, bringing about some of the most iconic performances over the years—from JLo and Shakira to Lady Gaga to The Weeknd—and we are thrilled to bring together such an incredible array of talented, record-breaking musicians to put on a performance for the ages," said Todd Kaplan, Pepsi marketing vice president.
Fans on social media had an overwhelmingly positive response to the lineup with some posting that they're definitely tuning in to watch and that they're expecting a great show.
But efforts tied to this year's halftime show are extending beyond the stage.
Pepsi and the NFL are also partnering to financially support the launch of a new magnet high school set to open next fall in South Los Angeles as part of the LA Unified School District.
Regional School #1 is based on a program founded by Jimmy lovine and Andre "Dr. Dre" Young called The USC Jimmy Iovine and Andre Young Academy that features a educational model focused on the theme of Integrated Design, Technology, and Entrepreneurship, according to the NFL.
The collaboration between the companies and the school is also expected to extend into the community as they work to provide learning experiences and internships.
A press release provided to Newsweek said that students will be exposed to new career paths and opportunities and will have increased access to top college programs through the college preparatory curriculum, and enhanced learning programs that focus on critical thinking and analysis.
"This effort will help develop and inspire the next generation of entrepreneurs and innovators," Los Angeles Unified Interim Superintendent Megan K. Reilly said. "We are excited about the additional opportunities this partnership will bring to our students."