Super Bowl LVI Halftime Show To Include ASL Interpreters for the First Time
For the first time in National Football League history, the Super Bowl halftime show will feature American Sign Language interpreters.
Scheduled to appear alongside Dr. Dre, Snoop Dogg, Eminem, Mary J. Blige and Kendrick Lamar during Sunday's Super Bowl LVI halftime show, famed deaf musicians Warren "Wawa" Snipe and Sean Forbes will sign the highly-anticipated performance for a sold out SoFi Stadium crowd in Los Angeles, and millions of viewers at home, according to the National Association of the Deaf.
While ASL interpreters have appeared during pre-game performances at previous Super Bowls, Super Bowl LVI will mark the first time in league history that interpreters have been included during a halftime performance, per Variety.
Last year, during Super Bowl LV, Snipe stunned viewers with ASL renditions of the National Anthem and America the Beautiful.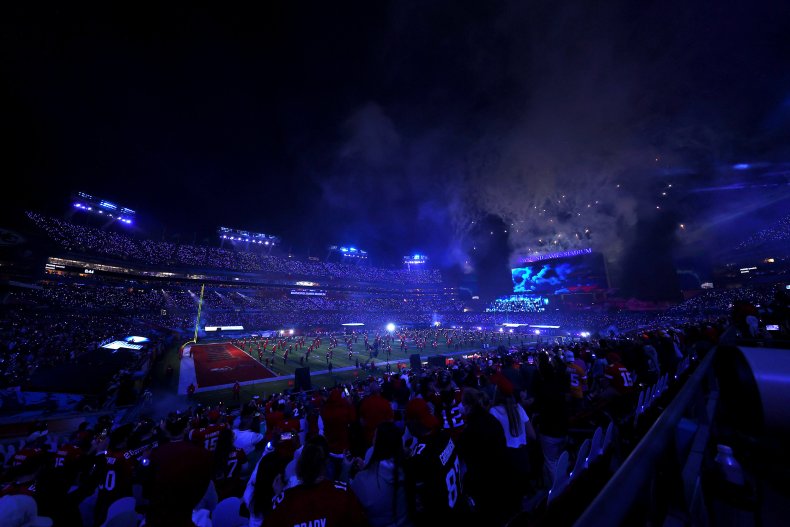 Forbes, who will perform at the upcoming Super Bowl for the first time, recently told the Detroit Free Press that his and Snipe's inclusion is a groundbreaking occasion.
"The doors to accessibility are busted wide open with something like," Forbes said "My goal is to get out there, show what we can do, and have fun...And I want to open the door for other deaf performers."
A Detroit native and former regular at Eminem studio sessions, Forbes was unable to disclose any details about the Super Bowl LVI halftime show, but said that his performance will be a culmination of multiple generations of geographic and hip-hop history.
"This is very much a full-circle moment," Forbes told the Detroit Free Press. "Being Part of the Eminem camp — or even going back to being 12 and listening to N.W.A., Dre, and Snoop on my Walkman."
Last September, when the NFL revealed that Dr. Dre would headline the Super Bowl LVI halftime show, the legendary producer recognized the potential cultural impact of such a star-studded lineup taking the stage at SoFi Stadium.
"The opportunity to perform at the Super Bowl Halftime Show, and to do it in my own backyard, will be one of the biggest thrills of my career," Dr. Dre said in an NFL press release. "I'm grateful to JAY-Z, Roc Nation, the NFL, and Pepsi, as well as Snoop Dogg, Eminem, Mary J. Blige, and Kendrick Lamar for joining me in what will be an unforgettable cultural moment."
Super Bowl LVI will take place on February 13, 2022 at SoFi Stadium in Los Angeles, CA.
In addition to Snipe and Forbes' halftime performance, actress Sandra Mae Frank will sign the National Anthem, and America the Beautiful, per the National Association of the Deaf.