Super Bowl Odds: Latest Point Spread, Moneyline, Prop Bets and Popular Picks for Patriots vs. Eagles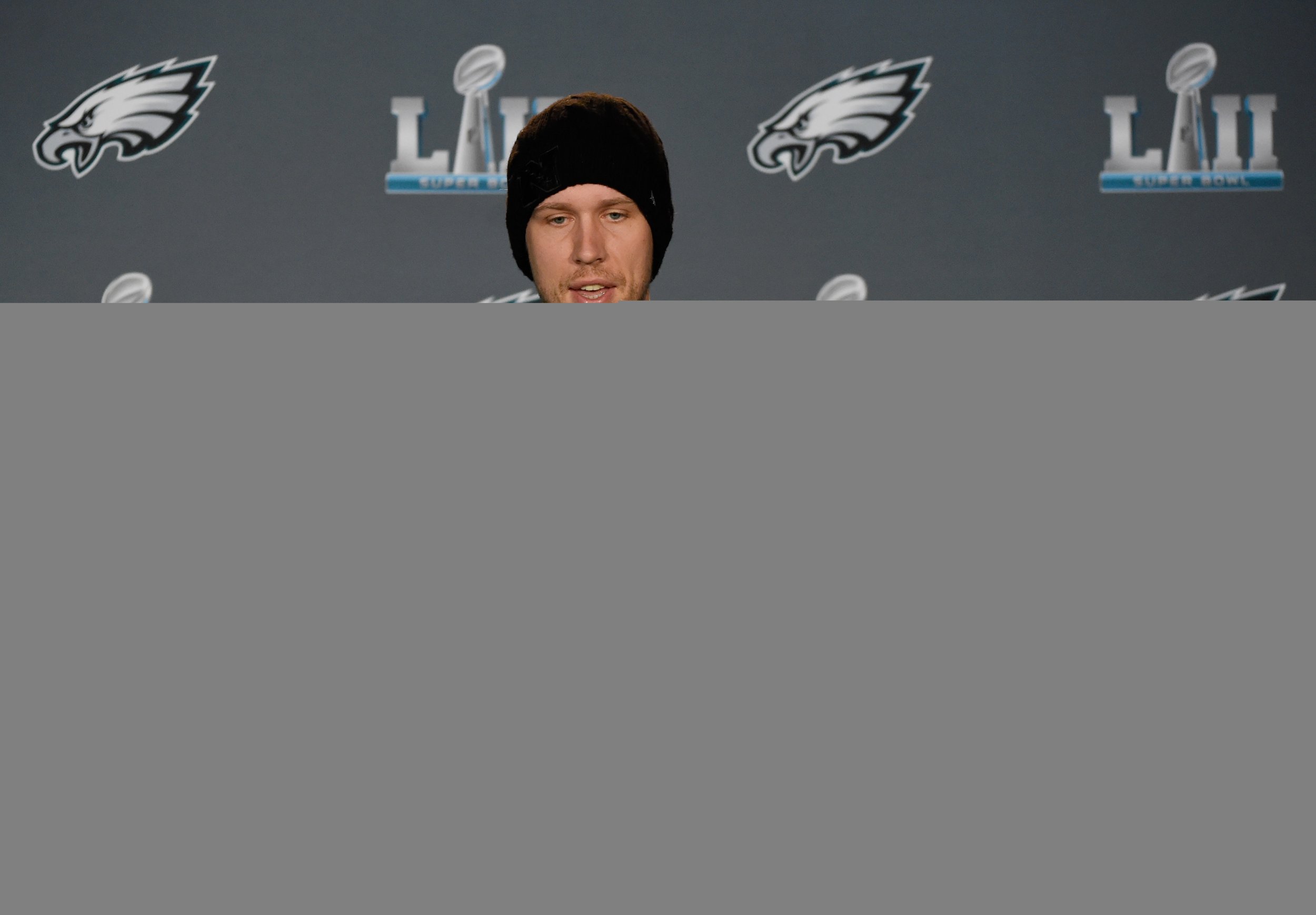 As has long been the case, the New England Patriots are expected to win the Super Bowl on Sunday. But as the game approaches, the line on the victory has tightened.
On Friday afternoon, the Patriots were 4.5-point favorites over the Eagles, according to Odds Shark. That's down from an opening line of six points. The Pats being favored is likely largely a function of the dynastic New England team—led, as ever, by quarterback Tom Brady and coach Bill Belichick—facing off against a Philadelphia squad heading into the Super Bowl with back-up quarterback Nick Foles. (Starter Carson Wentz was hurt in December.)
Odds Shark put New England's best moneyline at -190, meaning you'd have to bet $190 to make $100 with a Patriots win. The best Philly moneyline, meanwhile, was +175, meaning a $100 bet would garner $175 in profit should the Eagles win Super Bowl LII.
The consensus over/under was 48, meaning that would be the total points scored in the game. Betting the over had -120 odds, according to Odds Shark, while the under was +100.
According to Odds Shark, the average predicted score is 29.3-16.9, in favor of New England. Similarly, some 72 percent of ESPN's experts picked the Patriots to win the big game. Of it 57 writers, editors, analysts, columnists and pundits polled, 41 picked predicted the Pats would win their sixth Lombardi Trophy.
Aside from traditional bets, there's the usual bevy of prop bets you can put money on for the Super Bowl. Here's a quick list of some of our favorites, via CBS Sports, the New York Post and NESN:
P!NK's national anthem performance length: 120 seconds (under is +140, over -180)
Will P!NK, an Eagles fan, mention the team during or after her performance: Yes (+170), No (-250)
Coin toss: tails (-103)
What color will Belichick's shirt be at kickoff: Blue (4/5 odds), gray (3/2), red (15/2), white (15/2)
Will the game go to overtime: Yes (+600), No (-900)
Color of Gatorade dumped on the winning coach: Blue (+250), Red (+330) Yellow (+350) Orange (+350), Clear/Water (+500), Purple (+1000)
How many times will the broadcast mention Tom Brady's age (he's 40): 1.5 (over is -200, under is +150)
Which will be higher, total first quarter points of the temperature at kickoff in frigid Minnesota: Temperature -150, first quarter points +110
Super Bowls can inspire an estimated $5 billion in bets—both legal and otherwise. So good luck to all the gamblers out there putting their money down in the final hours before the big game.