Super Bowl 2017: When, Where and How to Watch the Big Game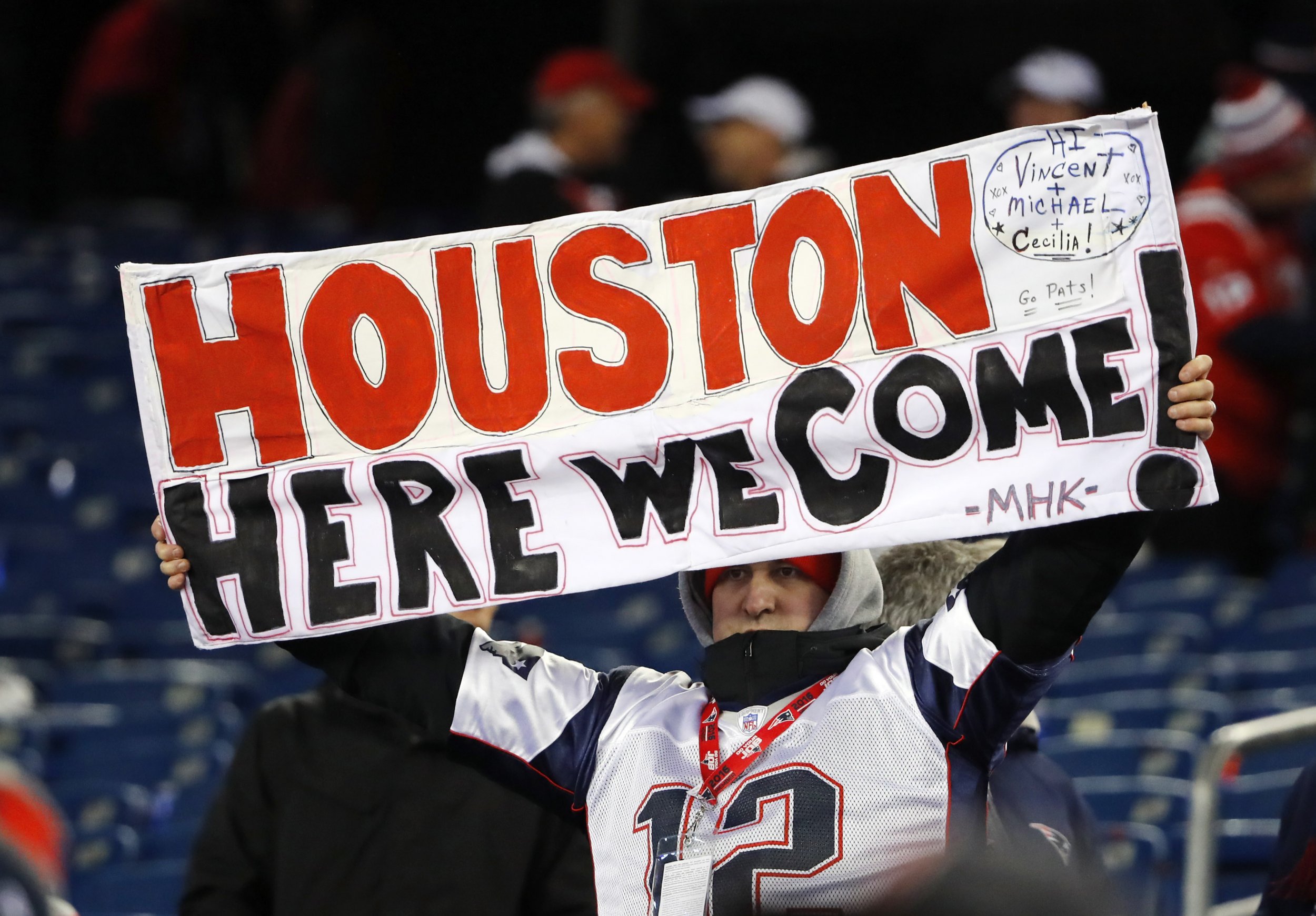 On Sunday, February 5, the two conferences of the NFL will face off for the National Football League championship in Super Bowl LI.
Representing the AFC is the New England Patriots; this marks the seventh time that quarterback Tom Brady and coach Bill Belichick have made it to the final round, and they're seeking a win to make it five trophies atop their respective mantels. Challenging them are the Atlanta Falcons, who have only one previous Super Bowl appearance in their franchise history.
All back story aside, it's one of the biggest nights of the sporting year, and here's what you need to know to know going into the big game.
What: Super Bowl LI, Atlanta Falcons vs. New England Patriots
Where: NRG Stadium in Houston
When: Sunday, February 5, at 6:30 p.m.
How to watch: The game will be broadcast on Fox stations nationally, but if you're away from the TV and have a cable subscription, you can also access the game via Fox Sports Go, the NFL mobile app or on demand once the game is completed on NFL Game Pass. If you don't have access to any of the above, your best bet is to find a friend who's having a party or searching the bars that are showing the event near you.
Halftime show: Lady Gaga is this year's performer, and if the rumor mill is any indication, she's looking to blow the roof off of NRG Stadium. If her performance is the only thing you want to catch that night, we highly recommend watching the first half of the game and not trying to guess what time it will be on—that almost never ends well.
And finally, the odds: According to FiveThirtyEight, the Patriots currently stand at a 61 percent chance of winning, whereas the Falcons have a 39 percent chance. But as we all know, anything is possible.