'Super Dragon Ball Heroes World Mission' Release Time: When Can You Play on Nintendo Switch and PC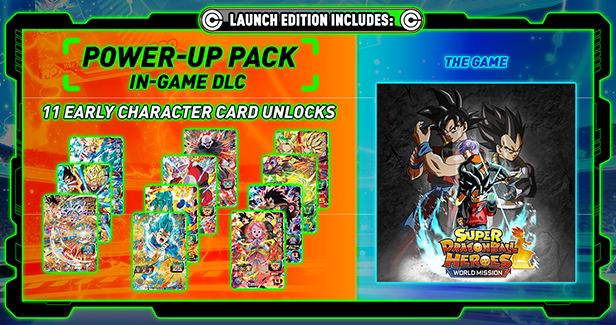 Super Dragon Ball Heroes World Mission is a mouthful to say. The first Dragon Ball Z card game available on the Nintendo Switch tries to give fans exactly what they want. With a fully fleshed out story, new characters and a universe of Kamehamehas to unleash, this title should entice the franchise's hardcore fan base. There are more than 1,000 cards to collect and 350 characters from across the franchise for you to do battle with. Whether it's Cooler or Master Ginyu, there's enough cards to keep players entertained.
Super Dragon Ball Ball Heroes World Mission Release Time
For the Nintendo Switch, Dragon Ball Heroes World Mission should launch at midnight in your time zone on April 5. That's usually when the Nintendo eShop refreshes and adds new content for users to purchase. If you are buying the game on PC, you'll need to go through the Steam store to find out when it is. Currently, it says the game will launch 5 p.m. EDT. on April 4, a day ahead of the Switch version.
It doesn't look like there is going to cross-platform play, so make sure you purchase the correct version to play with your friends. Nobody wants to be stuck playing with Vegeta by themselves.
Super Dragon Ball Ball Heroes World Mission Launch Edition DLC
For those who are really into Dragon Ball, you can purchase the Launch Edition which comes with exclusive DLC. You have until May 9 to unlock five exclusive cards to this bundle and 11 character cards unlocked early. In terms of DLC it's fairly light, but those who were already going to buy the game are going to have a hard time saying no to more cards.